Social Impact Heroes: Why & How Balaji Ganapathy of Tata Consultancy Services Is Helping To Change Our World
By Yitzi Weiner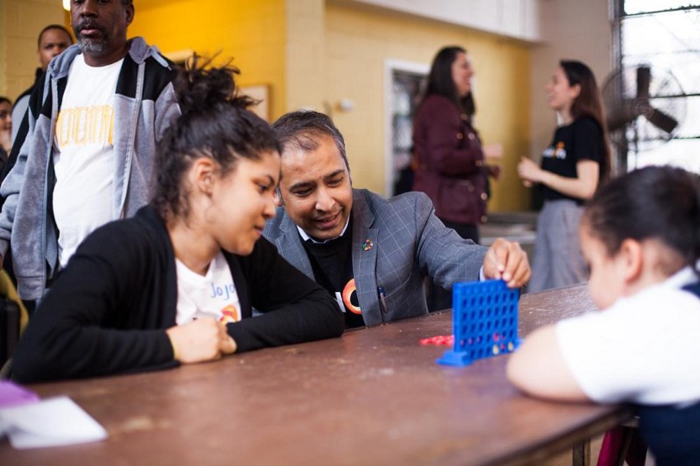 Originally published on Authority Magazine on Medium
As part of my series about "individuals and organizations making an important social impact", I had the pleasure of interviewing Balaji Ganapathy, Chief Social Responsibility Officer, and Global Head of CSR at TCS.
Balaji Ganapathy serves as the Chief Social Responsibility Officer and Global Head of Corporate Social Responsibility for Tata Consultancy Services (TCS), a Global Top 3 information technology leader.
His mission is to harness the power of purpose, people and technology to advance access, equity and inclusion across society. Since 2015, TCS has invested over $635M in its community initiatives and empowered over 32 million underserved students, minorities, youth, women and elders to be literate, healthy, educated, digitally skilled, mentored, become rural entrepreneurs and gain employment, enabling societal uplift and generational improvement.
A mission-driven leader, he served as Chair of STEMconnector's STEM Innovation Task Force, Chair of NPower's TCC Advisory Council, on the World Economic Forum's Steering Committee, Vice-Chair of Million Women Mentors (MWM), IMPACT 2030's Advisory Council, and Here2Here's Business Council. He serves on the U.S. Chamber of Commerce Foundation's Advisory Board and Education, Employment and Training Committee, and on the Board of Women Business Collaborative.
His paradigm 'Purpose is the New Tech' has been featured in Purpose 360, Purpose Inc, Common Impact, Brand on Purpose.