Smithfield Foods and Vons Join Forces to Donate More Than 38,000 Pounds of Protein to Feeding San Diego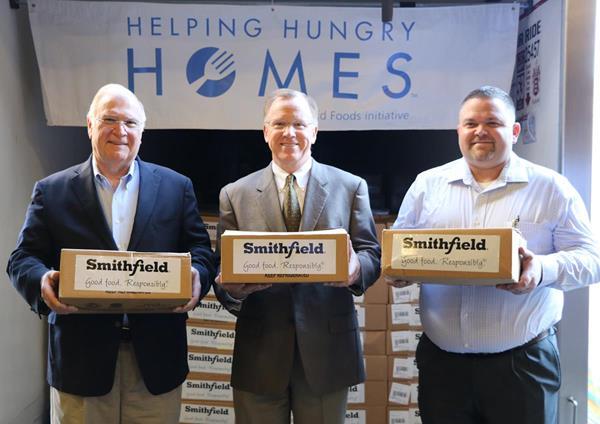 Smithfield and Vons 38,000 Pound Protein Donation to Feeding San Diego Will Benefit Thousands of Individuals in Need Across the Area Smithfield Foods. Photo Credit: Smithfield Foods
Originally posted on Globe Newswire
Smithfield and Vons representatives presented the donation to Feeding San Diego at an event that raised awareness of hunger's impact in the local community. Members from all three organizations discussed the significance of protein donations in helping the nearly 400,000 individuals in San Diego County who face hunger.
"At Vons, we have always taken our community responsibilities seriously and we're proud to stand with Smithfield to address hunger in our neighborhoods," said Shane Dorcheus, Southern California division president for Vons. "We are excited to continue our good neighbor policy by providing protein to those who rely on Feeding San Diego for support."
Continue reading on Globe Newswire
Learn more about Vons philanthropic efforts towards hunger relief in their annual sustainability update.