Showcasing Hands-On Engineering at Community Science Events
By Lea M. Baylis, Corporate Community Engagement Manager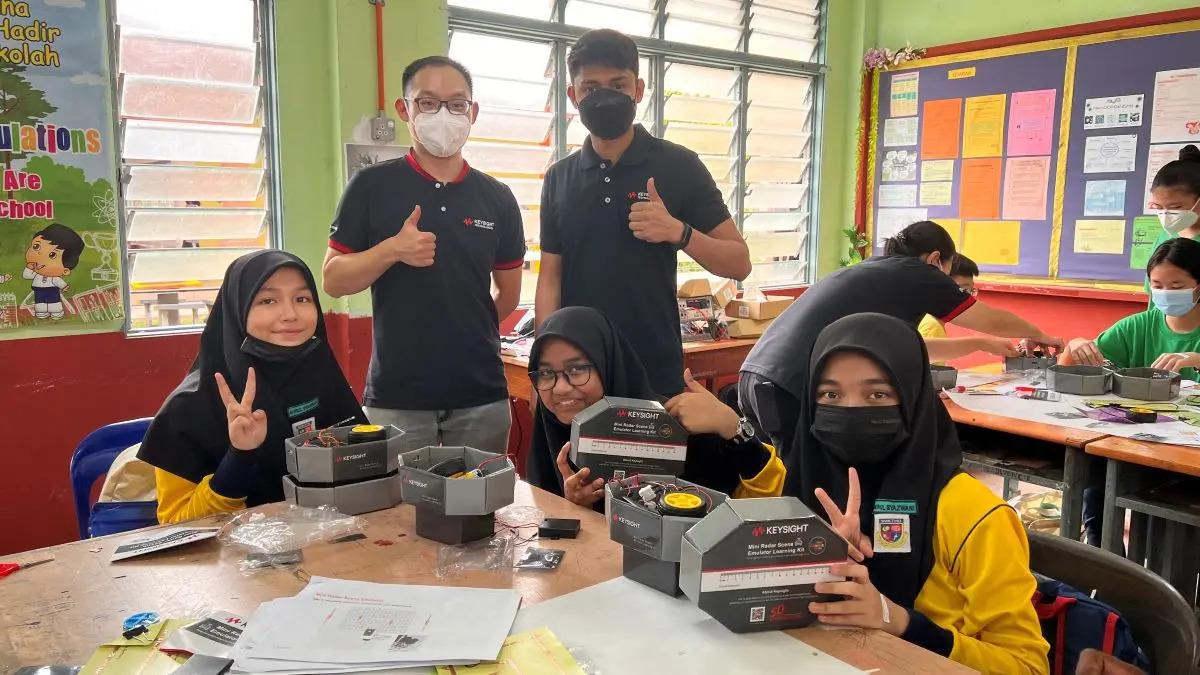 Kids are natural scientists, driven by curiosity to understand the world around them. Finding inspiration in their daily life, they constantly ask and answer their own hypotheses.
Engaging their own curiosity, the youngest students don't even know they are using the scientific method to ask questions, form hypotheses, collect evidence, test out their theories, and communicate the results. But when you hear a child say, "I did it! I jumped in the puddle and my socks stayed dry and I made a big splash!" that is the scientific method on display.
This type of inquiry-based learning teaches critical thinking skills, as noted in a Cambridge University Press article, Teaching Critical Thinking in Science – the key to students future success. Science educators seek to continually engage this curiosity by creating lessons that help students continue to learn about the world around them. Great science educators foster opportunities for students to challenge their own understanding with evidence-based reasoning and argument.
Showcasing hands-on engineering projects at science events helps students make connections between asking questions, defining problems and analyzing data. Central to both science and engineering is evaluating and communicating information, which are essential skills for students.
Two recent community events showcased the creativity of our employees in working with students at science events in Penang, Malaysia and Santa Rosa, California.
Keysight Penang – Penang International Science Fair
As a participant in the Penang International Science Fair, which is organized by the Penang Science Cluster (PSC), in partnership with the Penang State Government, Keysight Penang employees worked with thousands of students ages 7-17 over a week-long fair in December 2022.
At this event Keysight employees worked with the older students on a mini radar scene emulator, to help students understand the complexity of testing self-driving car sensors and how Keysight's powerful engineering solution can make testing easier. The younger students learned about electronic circuitry as it relates to logic gate design and smart homes. They also took measurements using a multi-meter and learned about voltage.
Keysight Santa Rosa – North Bay Science Discovery Day
At Keysight Santa Rosa, employees set up a booth with hands on science and engineering lessons for the North Bay Science Discovery Day, connecting with thousands of students through the event. Employees taught students about radar using a toy racecar track and a radar gun, demonstrated how oscilloscopes can visualize the soundwaves of music and the invisible light waves of remote controls, visualized the waves in the electromagnetic spectrum with a series of pendulums, and showcased the boundaries of human hearing by attempting to listen to signals from different frequencies.
Creating these types of hands-on and inquiry-based learning activities encourages students to use their own ideas to ask and answer questions about the activities, which helps to stimulate an interest in understanding how things work. Cultivating an interest in how things work helps students learn to think critically about the world around them. An interest in understanding how things work now, and how things can work in the future, is what drives scientists and engineers developing the future of technology.
At Keysight, our work to build a better planet involves investing in our communities and the future of science and engineering education. We support science events because they help students develop critical thinking skills and promote curiosity about how things work, skills which are essential for advancing innovation. Supporting STEM education through events like these is one of the ways we are championing the innovators of tomorrow.