Seventh Generation Is Funding Microbusinesses Through Whole Planet Foundation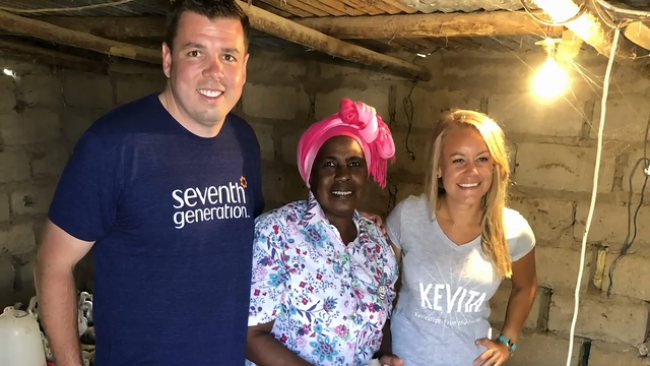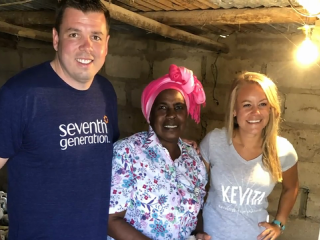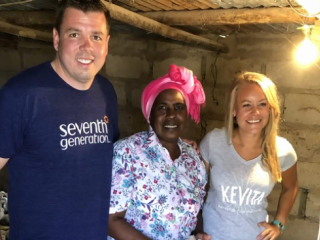 Seventh Generation donates to Whole Planet Foundation to fund microloans for the world's poorest people - mostly women - living in communities where Whole Foods Market sources products. How does it work? Low-income entrepreneurs take a small loan - the current average first loan size supported by Whole Planet Foundation is $176, with no formal collateral or contract - to create or expand a microbusiness for the opportunity to generate income for themselves and their families.  Eighty-eight percent of these microcredit clients are women.
Seventh Generation is a founding member of the Supplier Alliance for Microcredit, pledging $50,000 in 2020.  Since 2008, Seventh Generation has donated $600,000 to fund 20,178 microloans creating 115,457 opportunities.
Whole Planet Foundation's global portfolio includes the United States and 76 other countries. Watch this video to see Seventh Generation in South Africa in September 2019, traveling with Whole Planet Foundation to meet microcredit clients of our microfinance partner Small Enterprise Foundation (SEF).
"I was super impressed with SEF today…everything was put together and polished: the forms, the policies, the structures they put in place but then they step back. It's not them running meetings, it's women running meeetings for women," said Seventh Generation Customer Business Manager, John Fitzgerald. "I think of the work that Seventh Generation has been doing around inclusivity and trying to make the world a more equitable place for all.  I really think SEF and Whole Planet Foundation are contributing to improve the quality of life for these women, to give them the dignity and the power to stand up for themselves, and create a better life for not only themselves but their families and then their community as a whole. It really does give context to the checks Seventh Generation has written. Now I have seen more than just a check.  They [the checks] are smiles, they are laughter and they are opportunity and hope."
Whole Planet Foundation's global impact has funded 4 million microloans thanks to supplier donors - like Seventh Generation - who have contributed more than $14 million for poverty alleviation.  Please join Seventh Generation in making a difference by supporting microbusinesses through Whole Planet Foundation.