Serianni Wins CFO of the Year Award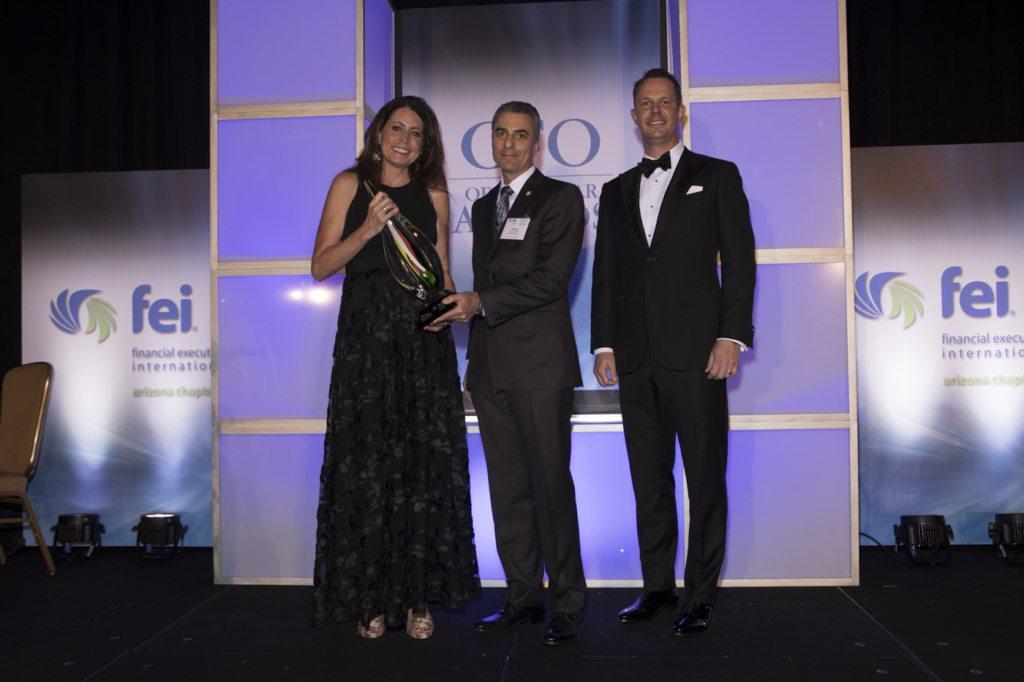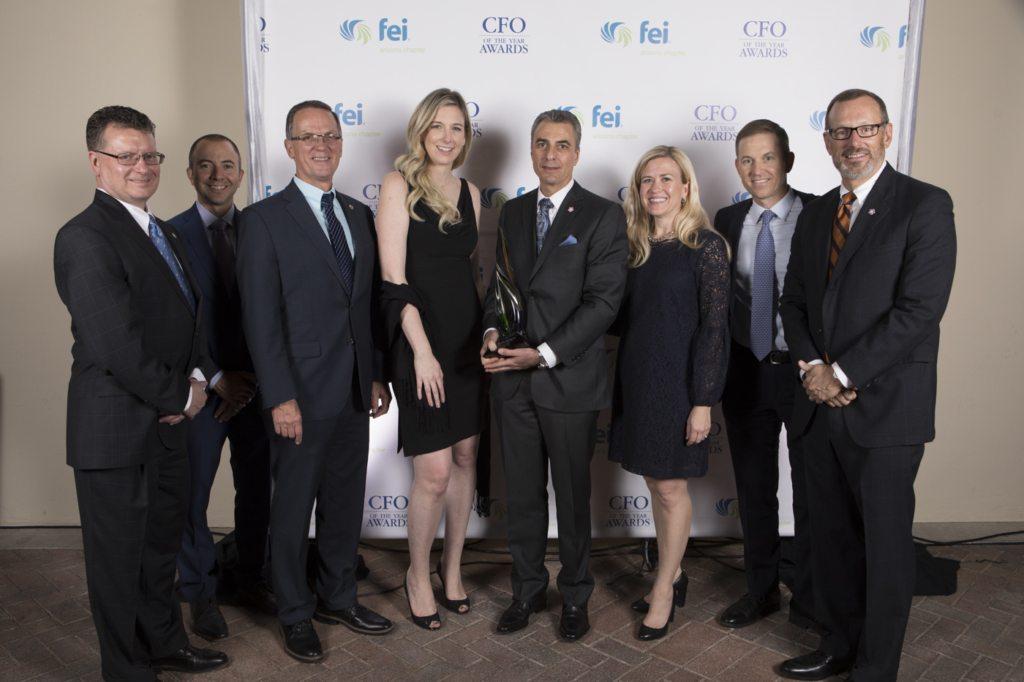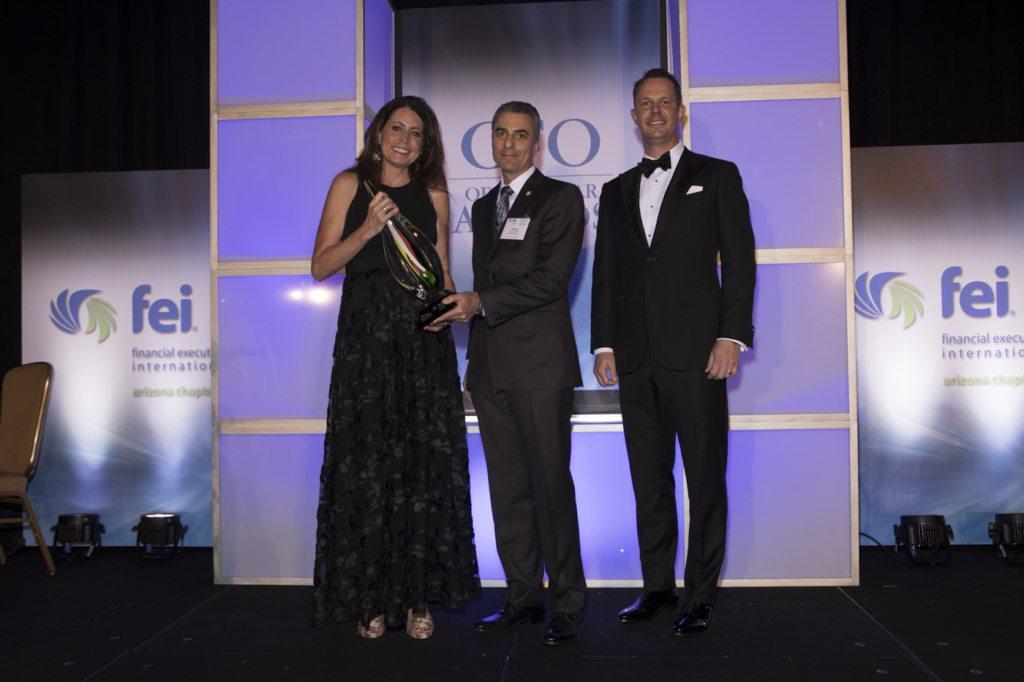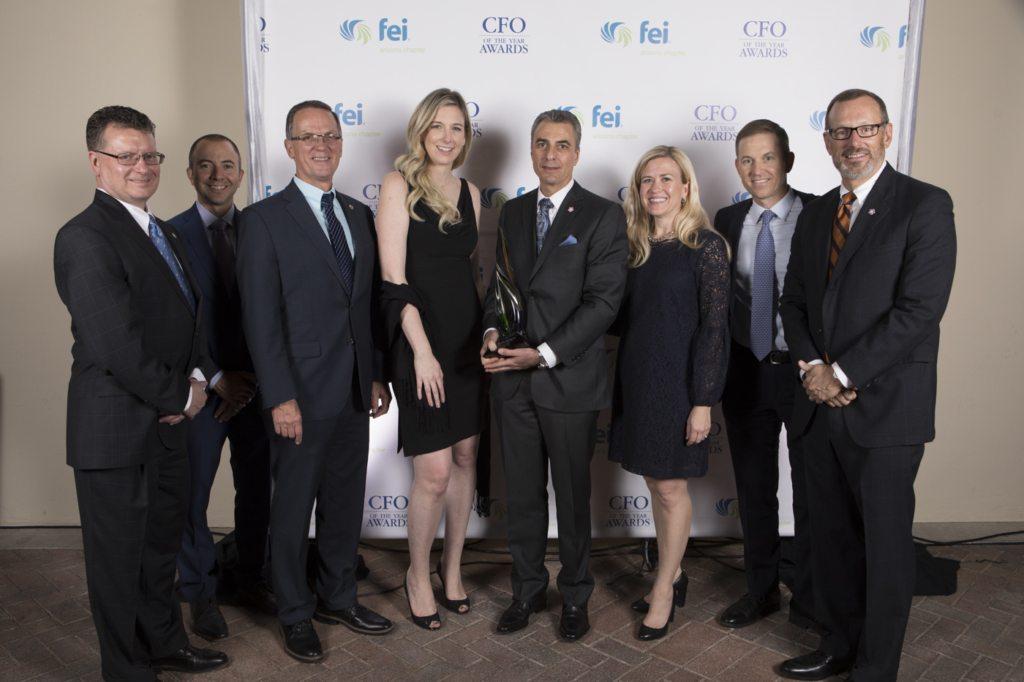 November 17, 2017 /3BL Media/ - Chuck Serianni has been recognized as CFO of the Year by the Arizona Chapter of Financial Executives International (FEI). The CFO of the Year award is given to chief financial officers who have demonstrated outstanding financial management and promote a better understanding of the role of finance in the business world.
During a series of in-depth interviews with a panel of Arizona-based financial and business leaders, the selection committee had the opportunity to hear directly from the CFO nominees, in their own words, as they describe their career paths as well as company and individual professional challenges and opportunities that have led to their success.
Chuck made a lasting impression on the FEI selection committee during the rigorous nominating and interview process, describing his passion for developing people. Chuck told the Committee, "My success is due to the coaching and mentoring I received throughout my career. There is great satisfaction in being able to do the same for others. Nothing is more rewarding than witnessing the success of someone you helped develop."
About FEI
FEI's Arizona Chapter has approximately 220 executive-level financial professional members representing a broad spectrum of companies which operate in numerous industries. The Arizona Chapter's annual premier event is the CFO of the Year Awards gala, which serves as an opportunity to shine a spotlight on those financial professionals in the local business community who have demonstrated outstanding financial leadership. This year's CFO of the Year Awards gala was held at the Fairmont Scottsdale Princess Resort on Thursday, Nov. 9.
About Republic Services
Republic Services, Inc. is an industry leader in U.S. recycling and non-hazardous solid waste disposal. Through its subsidiaries, Republic's collection companies, recycling centers, transfer stations and landfills focus on providing effective solutions to make proper waste disposal effortless for its 14 million customers. We'll handle it from here.®, the brand's promise, lets customers know they can count on Republic to provide a superior experience while fostering a sustainable Blue Planet for future generations to enjoy a cleaner, safer and healthier world.
For more information, visit the Republic Services website at RepublicServices.com. "Like" Republic on Facebook at www.facebook.com/RepublicServices and follow on Twitter @RepublicService.
###
Media                                  
Jennifer Eldridge