Seeking Answers About Transgender Heart Health
Pilot study offers important clues for assessment in transgender people.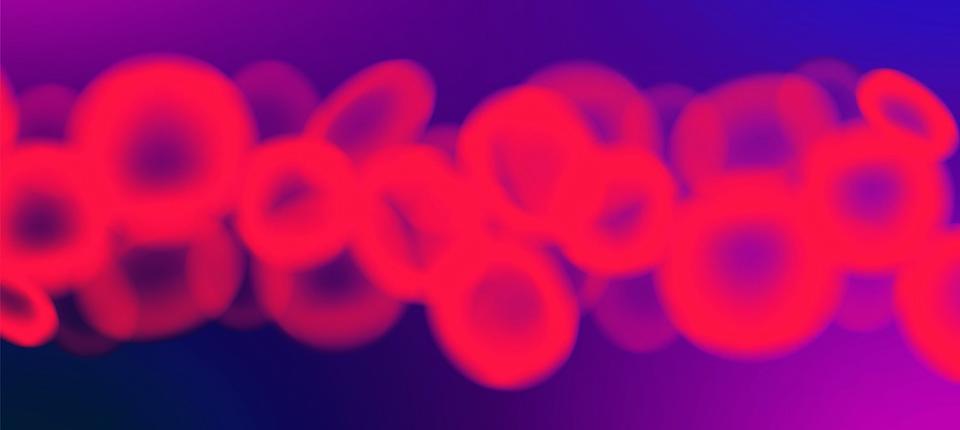 Chances are you know someone who's ended up in the emergency room for chest pain. Millions of people find themselves in this situation every year.
When people first arrive at the ER, doctors often run blood tests. The tests look for proteins in the bloodstream — referred to as biomarkers — that are released after the heart muscle has been damaged. The biomarkers help doctors diagnose heart attacks.
Two of the tests measure levels of two cardiac biomarkers in the blood: high-sensitivity cardiac troponin (hs-cTn) and N-terminal pro-brain natriuretic peptide (NT-proBNP).
Concentrations of these biomarkers are different in healthy men and women,1,2 which helps clinicians determine whether they are considered elevated, a key element of diagnosing and determining a person's condition and whether they may have suffered a heart attack.
But what about transgender individuals, people who have a gender that is different than their sex assigned at birth? Which gender do the biomarkers reflect? Knowing this piece of information could help doctors better assess their biomarker levels.
A new study offers an important clue. The research indicates that the differences in the two biomarkers between healthy transgender women and transgender men were similar to those in healthy cisgender women and men. Cisgender individuals are people whose gender identity corresponds with the sex registered for them at birth. This suggests that sex hormones — not sex assigned at birth — drive the differences, an important revelation for clinical assessment.
The researchers measured the biomarkers using several tests, including Abbott's ARCHITECT STAT High-Sensitivity Troponin I test.
"This research presents essential new information about cardiac biomarkers in transgender individuals," said Alex Carterson, divisional vice president of medical, scientific and clinical affairs at Abbott. "Knowing more about the biomarkers in transgender people will allow doctors to better assess whether or not levels are elevated and will lead to better care."
The cardiac biomarkers hs-cTn and NT-proBNP are released into the bloodstream when the heart has been damaged. Cisgender males tend to have a higher natural concentration of hs-cTn than cisgender females,3 and cisgender females tend to have a higher natural concentration of NT-proBNP than cisgender males.4
Because there is an absence of medical literature that studies and defines cardiac biomarkers in transgender individuals, the team of researchers conducted a study to understand how hs-cTn and NT-proBNP concentrations differ between healthy cisgender individuals and healthy transgender individuals.
The study measured the cardiac biomarkers in 79 transgender men and 93 transgender women who had been prescribed testosterone or estrogen for more than one year. The researchers discovered the differences in cardiac biomarkers were similar to what is seen in cisgender men and women.
Results showed that transgender men have higher hs-cTn concentrations than transgender women, like cisgender individuals. Transgender women had higher NT-proBNP concentrations than men, like cisgender individuals. The study shows that "sex hormones, rather than sex assigned at birth, may be a stronger driver of the observed concentration differences between healthy men and women for biomarkers of cardiac disease," the researchers wrote.
"This study hopefully jumpstarts additional research that will shed even more light on how sex hormones and gender-affirming therapy affect different biomarkers in transgender individuals," Carterson said. "Abbott is committed to diversity and health equity to make sure that all patients are getting the care that they need by empowering their care providers with accurate diagnostic information about their health."
The study, "Distribution of High-Sensitivity Cardiac Troponin and N-Terminal Pro–Brain Natriuretic Peptide in Healthy Transgender People" was published in JAMA Cardiology in the fall.
The researchers said additional studies are needed in the transgender population to quantify any potential cardiac consequences of gender-affirming therapy and to optimize cardiac health in the transgender community.
References
1Kimenai DM, Janssen EBNJ, Eggers KM, et al. Sex-specific vs overall clinical decision limits for cardiac troponin I and T for the diagnosis of acute myocardial infarction: a systematic review. Clin Chem. 2018;64(7):1034-1043. doi:10.1373/clinchem.2018. 286781 
2Saenger AK, Dalenberg DA, Bryant SC, Grebe SK, Jaffe AS. Pediatric brain natriuretic peptide concentrations vary with age and sex and appear to be modulated by testosterone. Clin Chem. 2009; 55(10):1869-1875. doi:10.1373/clinchem.2009.123778 
3Kimenai DM, Janssen EBNJ, Eggers KM, et al. Sex-specific vs overall clinical decision limits for cardiac troponin I and T for the diagnosis of acute myocardial infarction: a systematic review. Clin Chem. 2018;64(7):1034-1043. doi:10.1373/clinchem.2018. 286781 
4Saenger AK, Dalenberg DA, Bryant SC, Grebe SK, Jaffe AS. Pediatric brain natriuretic peptide concentrations vary with age and sex and appear to be modulated by testosterone. Clin Chem. 2009; 55(10):1869-1875. doi:10.1373/clinchem.2009.123778