ScottsMiracle-Gro 2021 Corporate Responsibility Report: ESG Strategy and Governance
ScottsMiracle-Gro 2021 Corporate Responsibility Report: ESG Strategy and Governance
Our company's continuous improvement efforts related to sustainability demonstrate how we are growing more good in our corner of the world.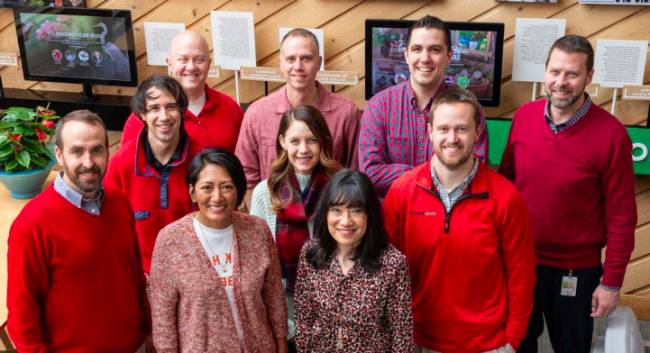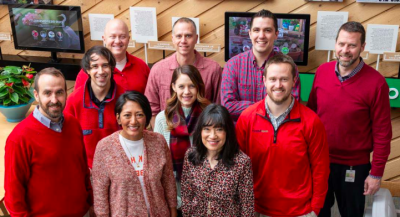 Monday, May 10, 2021 - 8:00am
Leadership Structure and Board of directors 
Our dedication to serving others starts with our leadership. Jim Hagedorn, our CEO and chairman of the board, shares a lifelong passion and commitment to the lawn and garden industry. The Board of Directors is the highest governance body at our company. There are five committees of the board: Finance, Audit, Innovation & Technology, Compensation & Organization and Nominating & Governance. Each committee's charter can be found on our website. Our senior leadership actively engages with environmental and social policies, risks and opportunities. In addition, our board works with senior leadership to provide oversight of environmental, social and governance (ESG) topics including climate change and human rights. The Nominating and Governance Committee of our board oversees ESG issues for the Company with the chair of the Nominating and Governance Committee serving as the primary liaison between management and the board of Directors on ESG issues. These briefings may include updates on sustainability strategy development, setting and managing climate-related targets and measuring and managing the company's greenhouse gas (GHG) inventory.
Annual performance incentives are tied to achievement of business goals, including ESG and other factors. Accordingly, progress toward ESG goals is taken into account during annual evaluations as they are integrated into the business's operating plans.
The company's current Directors, as a group, reflect a diverse mix of skills, experiences, backgrounds and opinions that foster an effective decision-making environment and promote the company's culture. Currently, two of the ten Directors are women. The Nominating & Governance Committee evaluates the entirety of each candidate's credentials, including factors such as experience, skill, age, diversity of background, race and gender, as well as each candidate's judgment, strength of character and specialized knowledge.
As part of our ESG strategy, we also engage with external raters, rankers and other organizations to measure, benchmark and improve our ESG performance. In 2020, for example, we worked with CDP and the human rights Campaign to disclose our ESG performance, achieving respective scores of b- and 80/100. We will continue to work with both organizations to improve our ESG disclosures and performance. 
Ethics and Code of Conduct
We earn the trust and respect of consumers by doing the right thing every day. Our Code of Business Conduct and ethics guides our actions as a company, from our associates to our board of Directors. In 2020, we updated our Business Code of Conduct and ethics to advance our commitment to operating ethically and leading with integrity. We encourage our associates to follow the motto, "When in Doubt, Reach out" and maintain a culture in which our associates can ask questions, raise concerns and report issues without fear of reprisal. Our anonymous ethics and compliance helpline encourages anyone to report violations of our Code. We take ethics matters seriously, and we commit to investigating any reported incident. Our open Door policy further details the process by which associates can report concerns and how they will be handled and reaffirms our commitment to protecting all associates from retaliation in the workplace.
Our activities as ScottsMiracle-Gro associates are guided by our Human Rights, Environmental and Anti-Discrimination policies found on our website. These policies are informed by international best practices and standards. We periodically review and update our policies to include emerging issues of concern for our business. 
Download the full ScottsMiracle-Gro 2021 Corporate Responsibility Report