Schneider Electric | The Definitive Guide to Global Energy Attribute Certificates: Companies Can Save Money While Being Responsible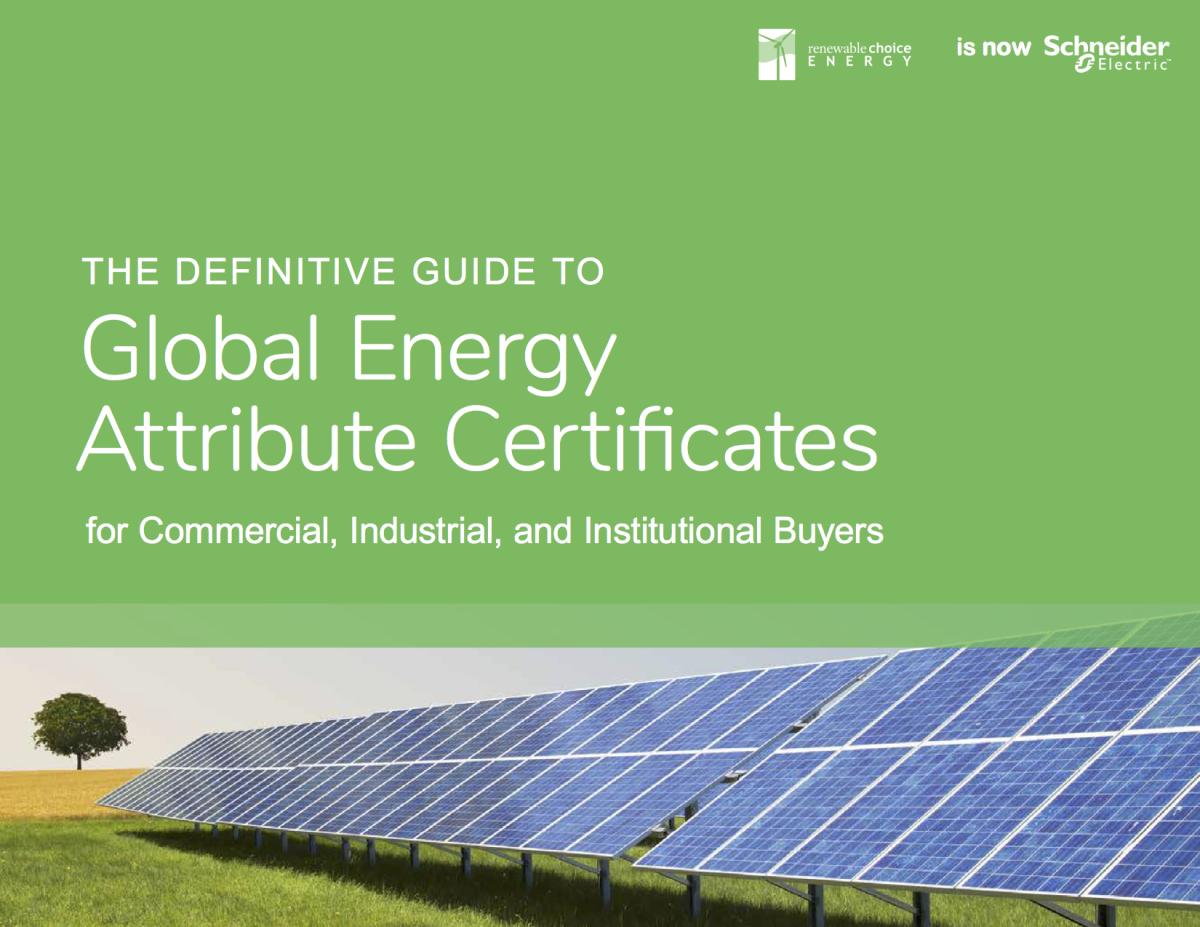 Renewable electricity purchasing in the commercial, industrial, and institutional sector (C&I) has exploded, bolstered by rapidly falling prices and improvements in technology. NGO mandates, such as the Scope 2 protocol, have further driven market development around the world.
This Guide will provide you with helpful direction on global Energy Attribute Certificates (EACs), one of the most commonly used, and widely accepted, forms of renewable electricity purchasingworldwide, and a key component of any integrated clean energy strategy.
About Schneider Electric
Schneider Electric is leading the Digital Transformation of Energy Management and Automation in Homes, Buildings, Data Centers, Infrastructure and Industries.
With global presence in over 100 countries, Schneider is the undisputable leader in Power Management – Medium Voltage, Low Voltage and Secure Power, and in Automation Systems. We provide integrated efficiency solutions, combining energy, automation and software.
In our global Ecosystem, we collaborate with the largest Partner, Integrator and Developer Community on our Open Platform to deliver real-time control and operational efficiency.
We believe that great people and partners make Schneider a great company and that our commitment to Innovation, Diversity and Sustainability ensures that Life Is On everywhere, for everyone and at every moment. Visit our website.