SCE Helps Pomona Fairplex Install 200 EV Chargers
The largest Charge Ready project to date is completed on time amid COVID-related challenges.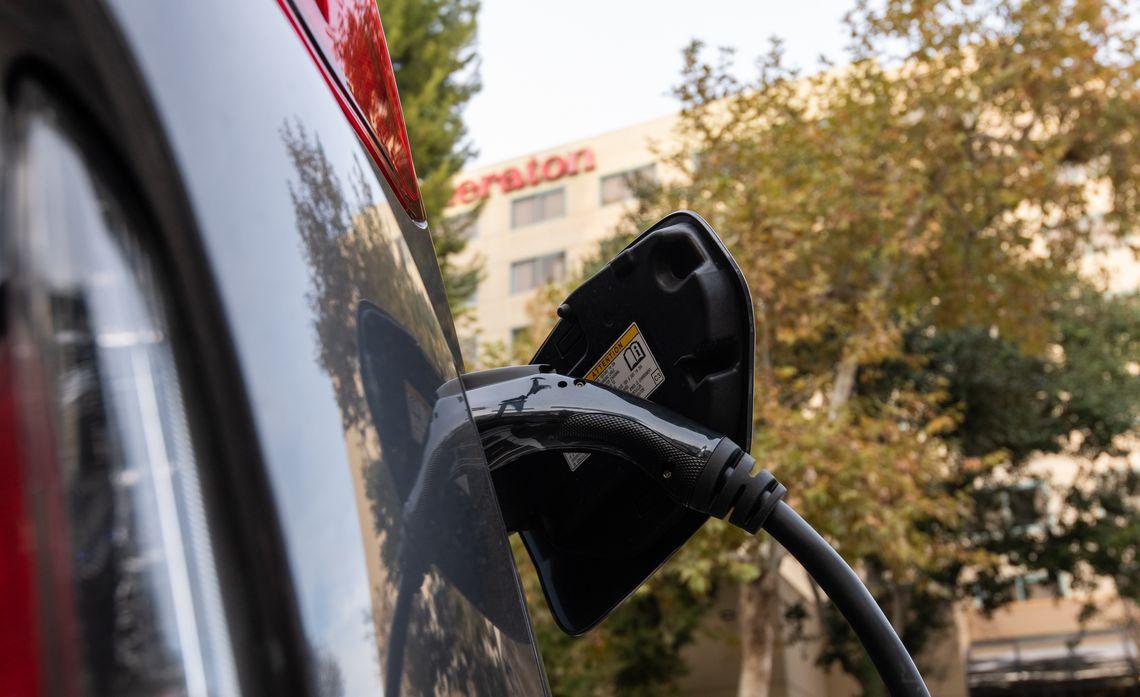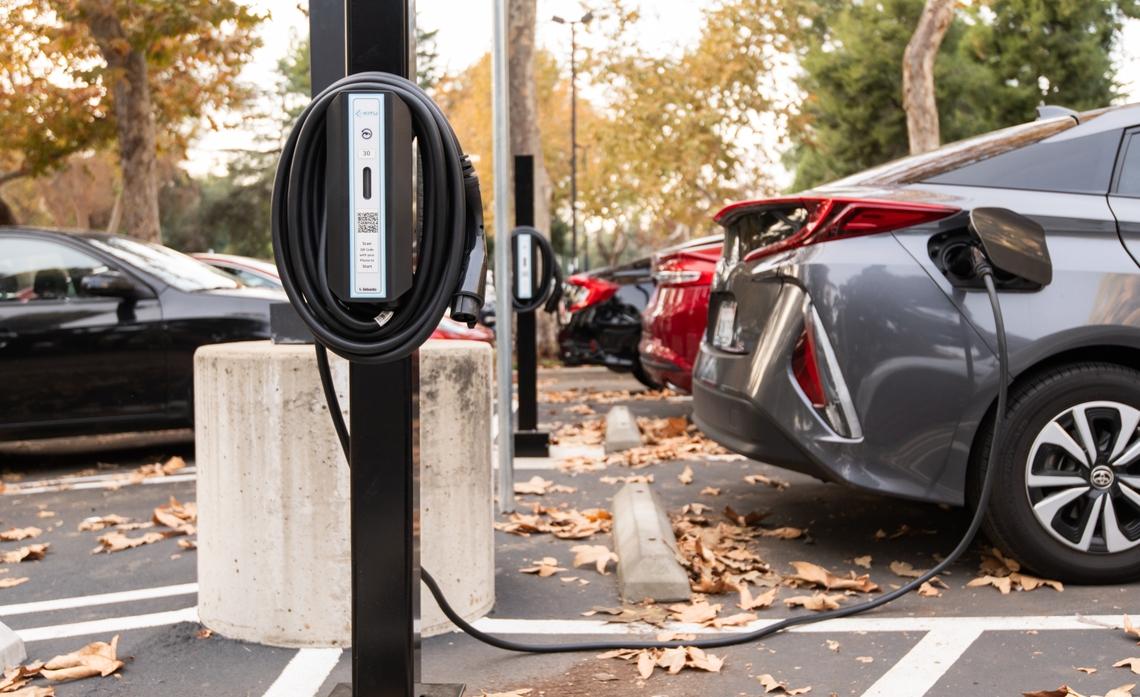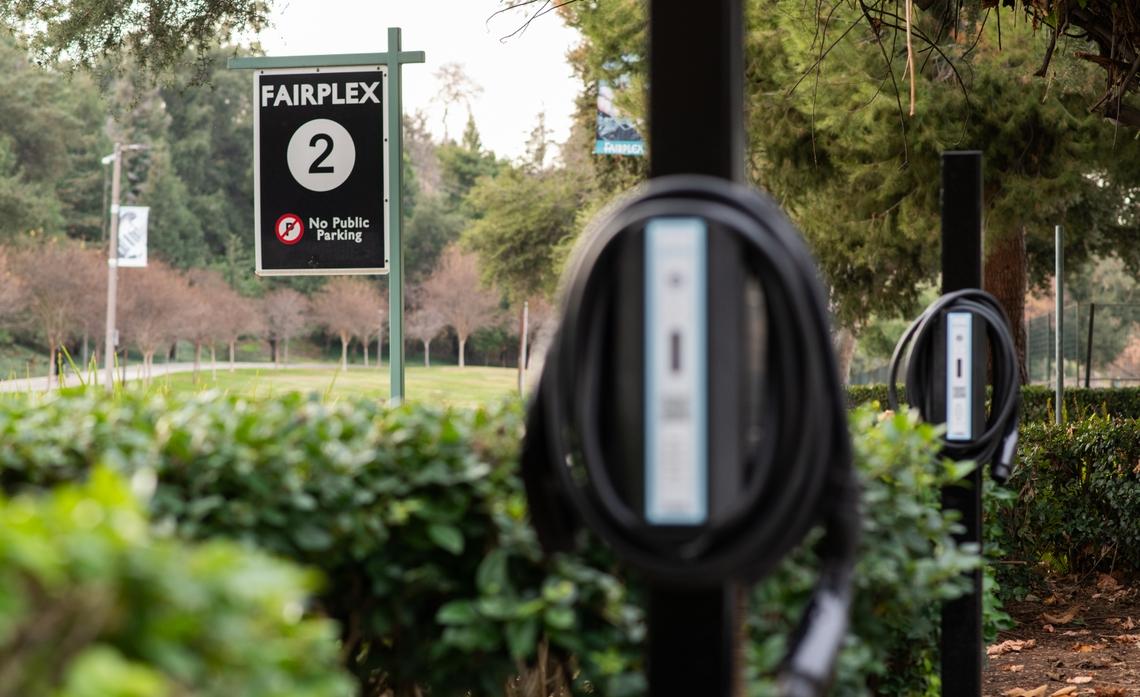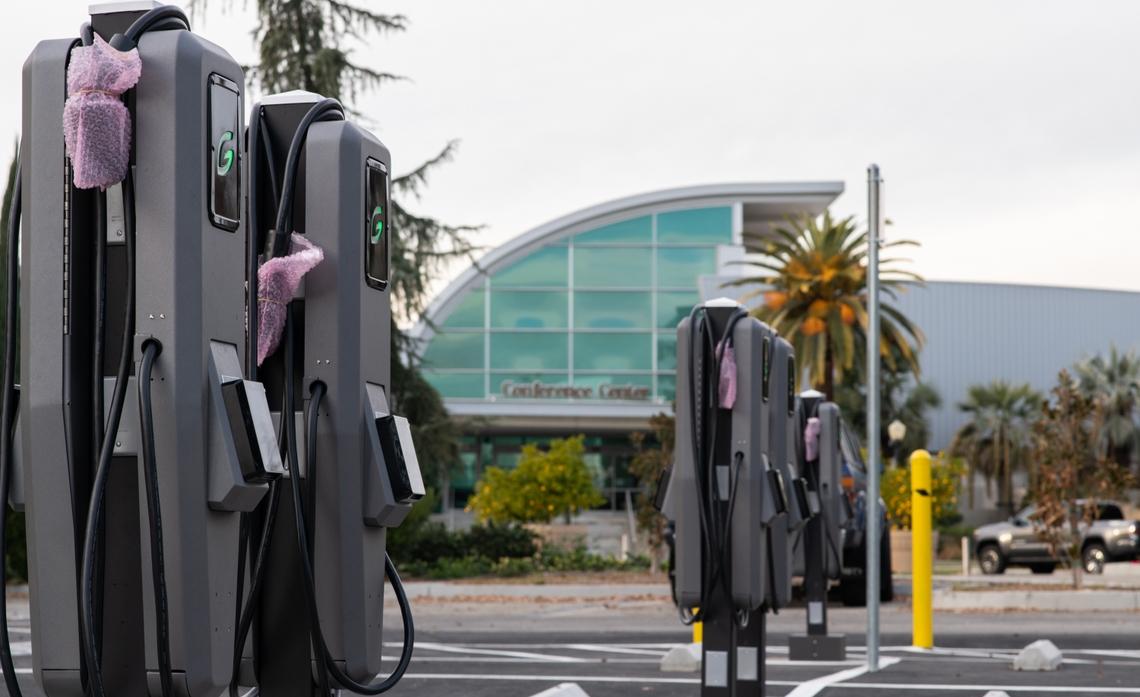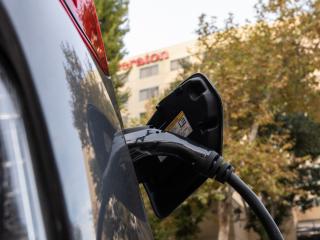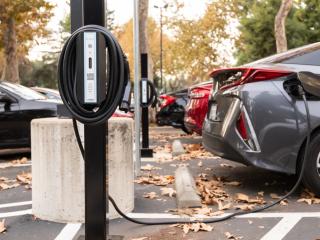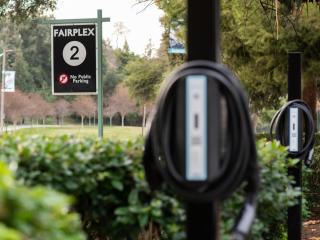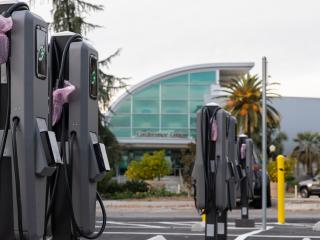 by Paul Griffo
Southern California Edison recently completed the largest Charge Ready electric vehicle charging project to date at the site of the Los Angeles County Fair in Pomona — on time and under budget, even amid challenges related to COVID-19.
A total of 200 EV charging ports have been installed at Fairplex- Opens in new window, the 487-acre site that the L.A. County Fair Association uses for the county fair and other year-round business. In addition to the 150 chargers at the complex's main lot, 30 were installed at the Sheraton Hotel lot, 10 at the Convention Center lot and 10 more at the Finish Line Sports Bar and Grill.
"As a community partner of SCE's, we are thrilled to have their largest EV charging project on our campus," said Walter Marquez, interim CEO of Fairplex. "Sustainability is one of our core values. Having the opportunity to provide charging stations to employees, guests and our neighbors fits in perfectly with our mission to be a community- and environment-benefit organization."
The new charging stations will primarily serve customer, attendee and employee EV drivers at the various Fairplex sites. During the pandemic, however, many of the charging stations are being used by medical personnel as Fairplex is currently being used as a COVID-19 quarantine and vaccination center.
"This was by far the largest Charge Ready- Opens in new window project we've completed to date," said Carter Prescott, principal manager of SCE's eMobility team. "The project was split into four sections and each section required a specific construction design, permit and multiple crews to complete."
Through Charge Ready, SCE installs and maintains the supporting EV charging infrastructure for free and provides rebates to reduce charging station costs, while participants typically own, operate and maintain qualified charging stations.
"We used three general contractors to build the infrastructure and several SCE crews to energize each section," said Simon Horton, SCE senior project manager. Horton added that the pandemic presented logistical challenges.
"In addition to ensuring a safe construction project at Fairplex while it was being used to serve the community during the pandemic, we also overcame challenges of physical distancing and other safety protocols, as well as constraints on materials and human resources."
Charge Ready, which was launched as a pilot four years ago, has allowed SCE to partner with businesses, local governments and other organizations to add more than 2,700 EV chargers at 144 sites so far.
Recently, the state approved a $436-million expansion of the program, known as Charge Ready 2- Opens in new window, which will add 38,000 EV chargers throughout SCE's 50,000-square-mile service area. The expanded program, which will be launched later this year, will continue to focus on providing charging infrastructure at workplaces, public parking lots, schools, hospitals and destination centers.
In addition to Charge Ready for passenger EVs, SCE launched a program last year for trucks, buses and off-road industrial equipment. The largest program of its kind in the U.S., Charge Ready Transport- Opens in new window aims to add charging to support at least 8,490 medium- and heavy-duty EVs over a five-year period.
According to SCE's recent analysis- Opens in new window, 75% of California's vehicles need to be electric by 2045 in order for the state to achieve its climate goals. That includes 67% of medium-duty vehicles and 38% of heavy-duty vehicles.
PHOTO CREDITS: ELISA FERRARI