SC Johnson and Plastic Bank Team up to Address the Global Ocean Plastic Crisis
Will open eight recycling centers in Indonesia to keep plastic out of the ocean, provide income to local families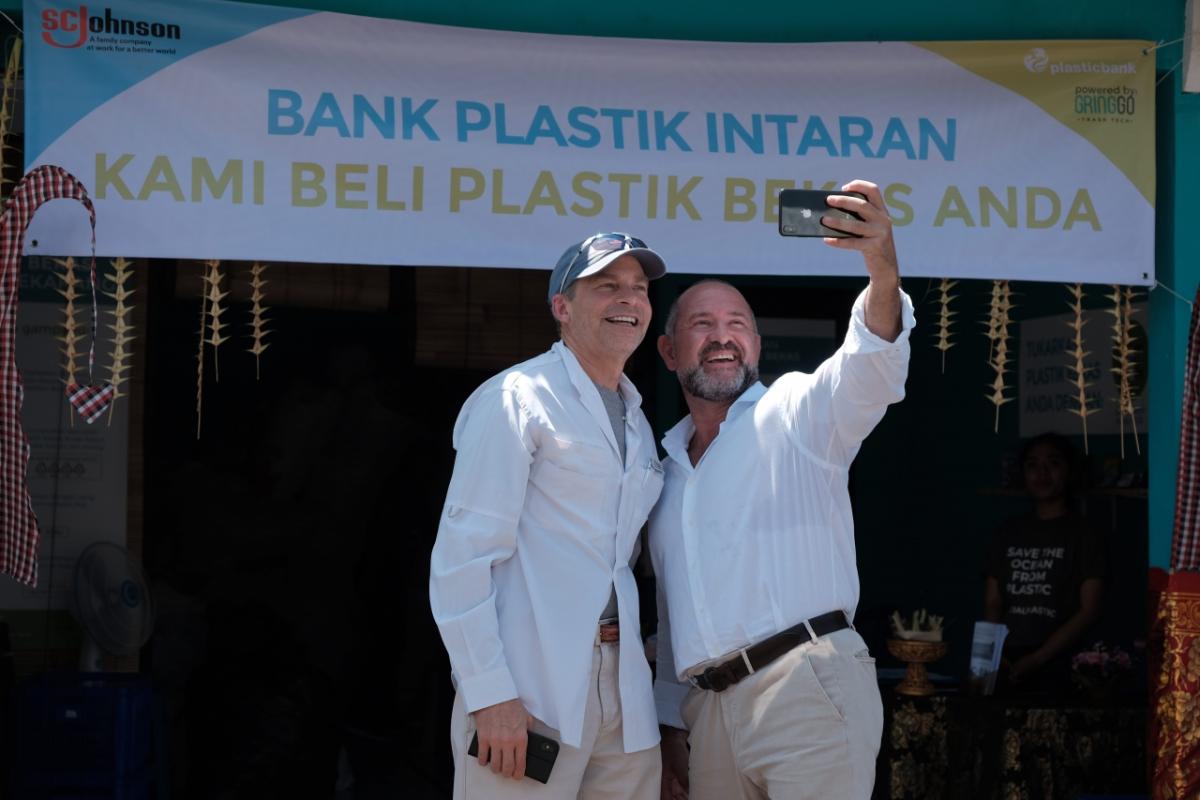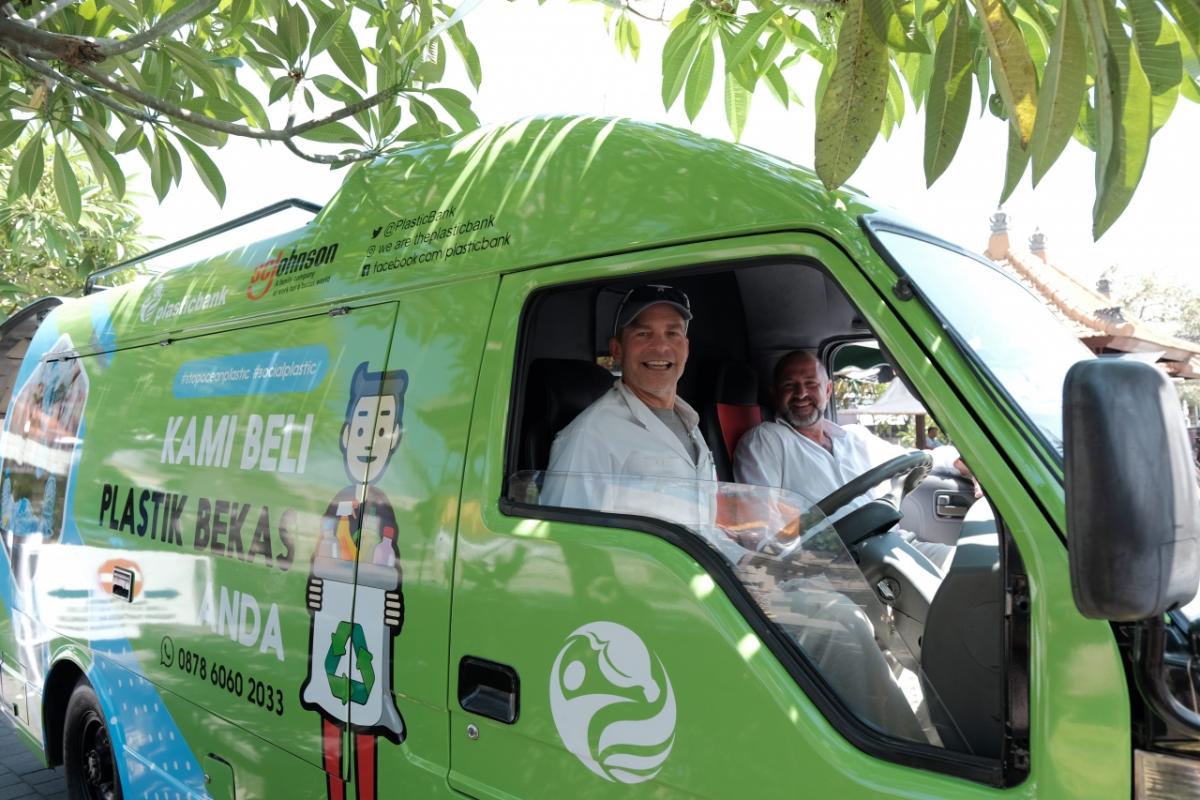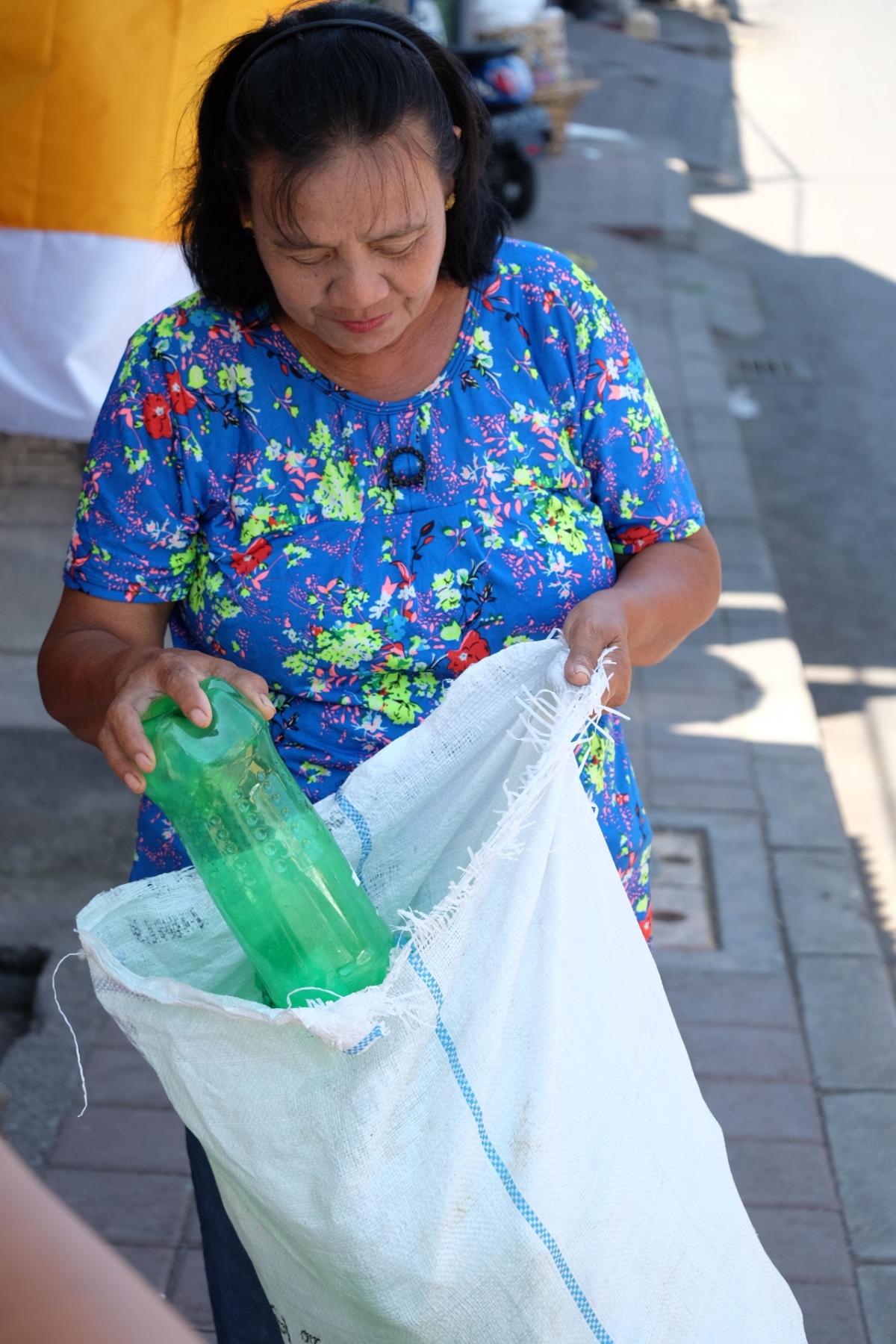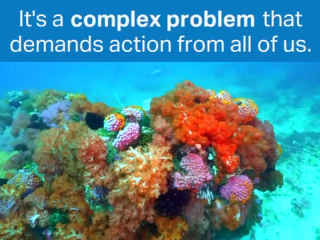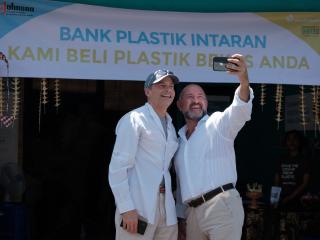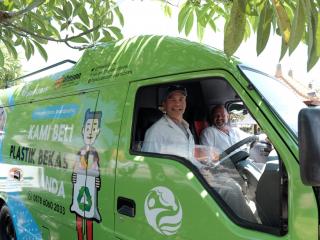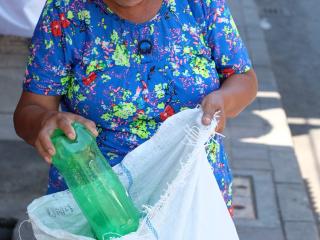 RACINE, Wis., October 28, 2018 /3BL Media/ – Today, SC Johnson is announcing a new partnership with Plastic Bank, one of the leading organizations working to reduce the global crisis of ocean plastic, to help increase recycling rates in impoverished communities across Indonesia while addressing the challenges of poverty. 
Ocean plastic is a global crisis, with the equivalent of one dump truck load every minute entering the world's oceans, mainly from Asian countries.[i] At the same time, many communities affected by plastic pollution face high levels of poverty.
"Our oceans need protecting. I applaud the Indonesian government's pledge to provide $1 billion per year to reduce plastic pollution," said Fisk Johnson, Chairman and CEO of SC Johnson. "Business, government and NGOs need to come together to take on this important issue. It's critical that we take action to help stop the increasing amount of plastic leaking into our oceans."
According to a 2015 report by Ocean Conservancy and the McKinsey Center for Business and Environment, five Asian countries – China, Indonesia, the Philippines, Vietnam and Thailand – accounted for more than 55 percent of the plastic waste leaking into the ocean. Raising collection rates to an average of approximately 80 percent across just those five countries would reduce plastic-waste leakage into the ocean by approximately 23 percent.[ii]
Indonesia has the world's highest levels of marine biodiversity. Yet the wide variety of marine animals that live in and around its coral reefs – which help provide food security for millions – are at risk due to the high levels of plastic pollution. The country, which has been a home to SC Johnson operations for decades, has pledged up to $1 billion per year to reduce the amount of plastic and other pollution in its waters. It is targeting a 70 percent reduction in marine waste by 2025.[iii]
SC Johnson and Plastic Bank will open eight recycling centers in Indonesia during the next year. Local waste collectors can bring the plastic they collect to any center, where they can exchange it for digital tokens. Using innovative Blockchain technology, they can then use the tokens to buy needed goods and services – reducing the risk of loss or theft.
"This partnership with SC Johnson is the first of its kind in Indonesia. It will help create more opportunities for people living in poverty and will offer waste collectors an important sense of pride," said David Katz, Founder and CEO of Plastic Bank. "SC Johnson is the first CPG company to scale a program of this kind in Indonesia that will benefit a wide range of socio-economic demographics including local residents living below the poverty level."
Nearly 28 million Indonesians live below the poverty level and could greatly benefit from a program of this scale. Each center will have a minimum capacity of 100 metric tons of plastic per year, with opportunities to exceed that in the future, and is expected to provide opportunities for hundreds of local waste collectors. The first center officially opened in Bali on October 28, with all centers planned to be operational by May 2019.
This program, which can be expanded to additional countries, will help reduce plastic leakage into the ocean through creation of an ongoing recycling infrastructure and by incentivizing local waste collectors to join the fight through increased access to needed resources. The program will also educate the local community about the growing threat of plastic pollution and about opportunities to recycle locally.
"We want to help recover plastic equal to the amount we put into the world, through innovative recycling and recovery programs," said Johnson. "In this way we can neutralize our environmental impact and, at the same time, do some good in communities that have excessive plastic pollution."
A Commitment to Minimizing Plastic Waste
SC Johnson has a longstanding commitment to preserving the environment and has been working to improve the sustainability and circularity of its plastic products for more than a decade. Today, SC Johnson is announcing a series of commitments in accordance with the New Plastics Economy Global Commitment to reduce its own plastic footprint, and encourage reuse and recycling of plastic products:
100% of SC Johnson plastic packaging will be recyclable, reusable or compostable by 2025. Currently, 90 percent of SC Johnson's plastic packaging is designed to be recyclable, reusable or compostable.
Triple the amount of post-consumer recycled (PCR) plastic content in SC Johnson packaging by 2025. SC Johnson will increase its use of PCR plastic in its packaging from 10 million kilograms to more than 30 million kilograms by 2025. As part of this, SC Johnson will increase the percentage of PCR plastic that it uses in its North American and European bottles from 20 percent today to 40 percent by 2025.
Expand the number of concentrated refill options for SC Johnson products by 2025. Since 2011, SC Johnson has been making concentrated liquid refills for its Home Cleaning trigger bottle products in the U.S. Each trigger bottle is designed to deliver 10,000 sprays so it can be refilled and reused an average of 13 times, every time avoiding a single-use alternative. The company will continue to expand its variety of concentrated refill options, enabling consumers to reuse packaging and reduce waste.
Continue to remove excess plastics wherever possible. SC Johnson has been relentlessly focused on designing unnecessary packaging out of its products. From 2011 to 2017, the company has removed 9.5 million kilograms of materials from its packaging.
Champion curbside recycling of plastic film. SC Johnson will continue its effort to make curbside recycling of flexible plastic film such as Ziploc® brand bags a reality in the U.S. SC Johnson is also promoting reuse of Ziploc® brand bags, which are made to be reused many times.
Work with industry and other organizations to support circular plastic economy models. SC Johnson will work with industry and NGOs to further support the circular plastic economy and keep plastic out of landfills and the environment.
For more information on SC Johnson's commitment to addressing plastic pollution and to learn how the company is helping to support a more circular plastic economy, visit www.scjohnson.com/plastic
###
About Plastic Bank
Plastic Bank is a platform for the world to gather together to STOP Ocean plastic and alleviate poverty through a global recycling ecosystem.
Plastic Bank acts as a convenience store for the world's poor that accepts plastic waste as a currency. This recycling ecosystem is sustained through the sale and use of Social Plastic® by some of the world's largest organizations. Over 1 million supporters have asked brands to support Plastic Bank and Social Plastic®. In addition to using our recycled Social Plastic®, both individuals and companies have the ability to offset their own plastic footprint. This is how we unite the world to reduce global poverty while making plastic too valuable to enter our oceans.
Plastic Bank has realized that the only way to stop Ocean plastic is to reveal the value in plastic by transferring as much of this value into the hands of the collectors. Social Plastic® is Plastic Bank Verified plastic that provides a premium for the collector. The premiums are called Plastic Bank Rewards.
These rewards are distributed and authenticated through the Plastic Bank app, which uses Blockchain technology to provide the safest and most trusted means to deliver a globally scalable social impact. All of the plastic collected through the Social Plastic® ecosystem is sorted, recycled, and sold to forward thinking brands to use in their manufacturing instead of new plastics.
Plastic Bank aims to provide large scale sustainable premiums in every recycling community around the world. This is how we stop Ocean plastic. The more premiums that come from corporate purchases of Social Plastic® and/or off-set incentives the faster new regions can become eligible to receive Plastic Bank Rewards.