The SBTi Approves Antea Group's Greenhouse Gas Emissions Reduction Target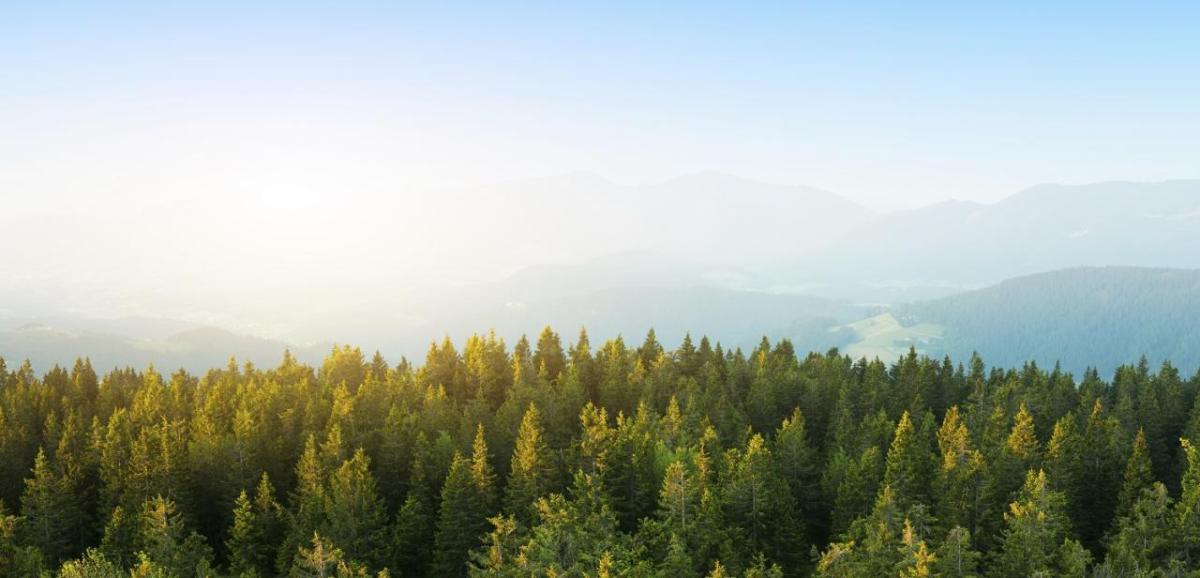 ST. PAUL, Minn., September 19, 2023 /3BL/ - Antea Group USA is proud to announce that our greenhouse gas (GHG) emissions reduction targets have been approved by the Science Based Targets initiative (SBTi) and are consistent with levels required to meet the most ambitious goal of the Paris Agreement.
We're proud to be among the global movement of companies taking action to reduce global GHG emissions and committing to making a difference by setting science-based targets. The approval of our emissions reduction target is a major stepping stone in our journey to be a responsible steward of the environment and to minimize our environmental impact.
"As an environment, health, safety, and sustainability consulting firm it's important that we pursue sustainable and responsible growth that benefits both people and planet and that we have a minimal impact on the environments in which we operate," shared Brian Ricketts, CEO. "Committing to an emissions reduction target through SBTi will help Antea Group embody our mission to create a cleaner, safer, more sustainable world."
SBTi has approved Antea Group USA's near-term target to reduce scope 1 and scope 2 GHG emissions 50% by 2030 from a 2018 base year, and to measure and reduce scope 3 emissions.
The targets covering greenhouse gas emissions from Antea Group's operations (scopes 1 and 2) are consistent with reductions required to keep warming to 1.5°C, the most ambitious goal of the Paris Agreement.
Antea Group is setting up an internal team that will be responsible for developing and implementing emission reduction strategies and reporting progress to the Executive Leadership team on a regular basis. Our GHG emissions have always been reported in our annual sustainability report and going forward, we commit to providing details of our reduction strategies and progress towards our targets in future reports.
In addition to setting science-based targets, Antea Group continues to improve our environmental performance by:
Maintaining compliance with applicable environmental regulations in the locations where we work and the services that we perform.
Practicing environmental sustainability in all our work through waste prevention, reuse, recycling, energy conservation, and chemical management within our work environments.
Monitoring and measuring our environmental impacts across our operations, including our portfolio of leased offices in the US.
Evaluating our environmental impacts regularly and maintaining a continuous improvement plan to enhance our performance.
Learn more about our Commitment to Sustainability
About the Science Based Targets initiative
The Science Based Targets initiative (SBTi) is a global body enabling businesses to set ambitious emissions reduction targets in line with the latest climate science. It is focused on accelerating companies across the world to halve emissions before 2030 and achieve net-zero emissions before 2050.
The initiative is a collaboration between CDP, the United Nations Global Compact, World Resources Institute (WRI), and the World Wide Fund for Nature (WWF) and one of the We Mean Business Coalition commitments. The SBTi defines and promotes best practice in science-based target setting, offers resources and guidance to reduce barriers to adoption, and independently assesses companies' targets.
About Antea Group
Antea®Group is an environment, health, safety, and sustainability consulting firm. By combining strategic thinking with technical expertise, we do more than effectively solve client challenges; we deliver sustainable results for a better future. We work in partnership with and advise many of the world's most sustainable companies to address ESG-business challenges in a way that fits their pace and unique objectives. Our consultants equip organizations to better understand threats, capture opportunities and find their position of strength. Lastly, we maintain a global perspective on ESG issues through not only our work with multinational clients, but also through our sister organizations in Europe, Asia, and Latin America and as a founding member of the Inogen Alliance.