Sappi Maintains Healthy, Safe and Engaged Workforce. Here's How
Sappi Maintains Healthy, Safe and Engaged Workforce. Here's How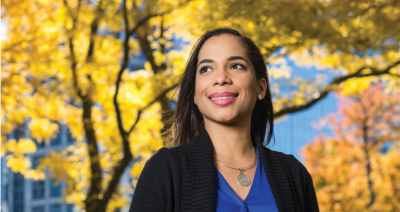 Tuesday, September 10, 2019 - 4:35pm
Because our employees are the glue that holds our organization together, maintaining a healthy, safe and engaged workforce is a priority at Sappi North America.
Project Zero focus drives record-breaking safety performance
Thanks to the focus and dedication of every one of our employees, we achieved a Lost Time Injury Frequency Rate (LTIFR) of 0.35 for the year, the lowest in SNA's history. We maintain this momentum through daily safety communications throughout our mills. Front line leaders provide observations and corrective feedback on critical safe behaviors. We've revisited our Cardinal Safety Rules and emphasized incident reporting and early treatment for severity reduction. At all our manufacturing facilities, representatives from union and management leadership collaborate to drive safety improvements. We continue to invest in SafeStart skill building as part of our new employee orientation. All with the goal of achieving zero workplace injuries. 
Technical training at Cloquet to create a more skilled workforce
Sappi was recently awarded a grant from the Minnesota Job Skills Partnership to develop a pulp and paper technical program for a skilled workforce. The nearly $400,000 grant will involve current and former Sappi personnel, educators from Fond du Lac Tribal and Community College (FDLTCC), University of Minnesota Bioproducts and Biosystems Engineering, and local high schools. The goal of this initiative is to systematically focus on developing educational materials for the incumbent workforce, two-year college students, interested FDLTCC students pursuing a Bachelor of Science degree as well as teachers and faculty from local high schools, community colleges, and workforce development centers. The program will be implemented over the next three years, ensuring a healthy pipeline of talent for the Cloquet Mill. 
Improved employee health and wellness through education and awareness
A major component of our employee wellness philosophy is to provide prevention and education opportunities that promote a healthy lifestyle. At Sappi North America (SNA), our wellness program is effective because it is approachable and incentive based. Employees and their spouses enrolled in our medical plans can create a wellness profile with our medical insurance provider and schedule annual physicals and recommended screenings to earn gift cards, driving better employee knowledge of metrics such as blood pressure and cholesterol, which are key to maintaining a healthy lifestyle. Additionally, every site holds different events based on the needs and preferences of the employees—ranging from healthy cooking and equipment safety demonstrations, to free flu shots and mindfulness activities. 
Ambassadors deliver Sappi's sustainability commitment to communities
Our Lead Sustainability Ambassadors, a team of nine passionate leaders at sites around the country, work together to drive employee engagement through a variety of activities, whether it be organizing a volunteer event with a local charity, improving an onsite recycling program, or promoting educational opportunities. Working with Sandy Taft, ambassadors regularly meet to discuss ideas, share best practices, promote our sustainability story, and provide outreach to their local communities. Truly our "boots on the ground", our Sustainability Ambassadors show how a career at Sappi can pay it forward in local communities.
Sustainability lead ambassadors
• Allentown: Mark Wagner
• Boston: Estefanie Franco & Olga Karagiannis
• Cloquet Mill: Dan Menor
• Sales: Laura Brosius
• Somerset Mill: Mark Barnes
• South Portland Office: Mary Buckelew
• Technology Center: Rachel Kaul
• Westbrook Mill: Lisa Patterson
Read more from Sappi North America's 2018 Sustainability Report here: tiny.cc/SappiNA_SR18