Sanofi's Commitment to Diversity, Inclusion and Community Continues With the Third Annual Sanofi in Our Communities Event
Over $700,000 donated to New Jersey non-profit organizations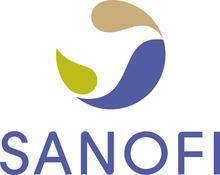 BRIDGEWATER, NJ, October 24, 2017 /3BL Media/ - Building on a commitment to Diversity, Inclusion, and Community, Sanofi held its third annual Sanofi in Our Communities, Celebrating Diversity event, demonstrating the company's support for local Corporate Social Responsibility. As announced at the event, over $700,000 has been awarded in 2017 to select New Jersey-based non-profit organizations focused on enhancing the quality of life in the Garden Sate.
The event was held at the company's US headquarters in Bridgewater, NJ. Sanofi, a global healthcare leader, discovers, develops and distributes therapeutic solutions focused on patients' needs. 
Led by Sanofi North America Corporate Social Responsibility (CSR), Sanofi in Our Communities is an opportunity to commend the positive impact generated by select New Jersey-based non-profit organizations and acknowledge the important work of the company's Employee Resource Groups (ERGs).
To date in 2017, Sanofi has funded 36 non-profit organizations whose programs are largely aligned with Sanofi's diversity & inclusion efforts, as well as its nine Employee Resource Groups (ERGs). The event is held in October, coinciding with National Diversity Awareness Month.
"Community support is one of Sanofi's three primary pillars, and this program underscores that focus by investing in and strengthening where we work and live," said Pete Lalli, head of Sanofi North America Corporate Social Responsibility. And, given the connectivity with diversity and inclusion, there is ultimately a focus on how collectively we are enhancing quality of life for all, both within our Sanofi walls, and also within the communities of New Jersey."  
Sanofi's ERGs tap into a wealth of corporate diversity and offer a forum for employees to exchange ideas, network and gain exposure to different aspects of the organization. Company-supported, executive-sponsored, and employee-managed, ERGs enrich Sanofi by enhancing career development through personal and professional growth.
The Sanofi in Our Communities reception was attended by representatives from local partner non-profit  organizations, the North America CSR team, the Diversity & Inclusion Council, Sanofi leadership and the company ERGs, including ADVANCE (Alliance for DiVersificAtion, iNClusion and Enrichment), CancerConnect, CareGIVE, DiabetesConnect, MILL (Millennials Influencing Learning & Leadership), ParentsConnect, PRIDE Connect, V.E.T.S., and WISE (Women Inspiring Sanofi Excellence).
About Sanofi
Sanofi is dedicated to supporting people through their health challenges. We are a global biopharmaceutical company focused on human health. We prevent illness with vaccines, provide innovative treatments to fight pain and ease suffering. We stand by the few who suffer from rare diseases and the millions with long-term chronic conditions. 
With more than 100,000 people in 100 countries, Sanofi is transforming scientific innovation into healthcare solutions around the globe.
Sanofi, Empowering Life
Media Contact:
Anna Robinson                                  
Media Relations
TEL.: 202.585.3052