Sands ECO360 Launches 2017 Environmental Progress Report with Focus on Sustainable Dining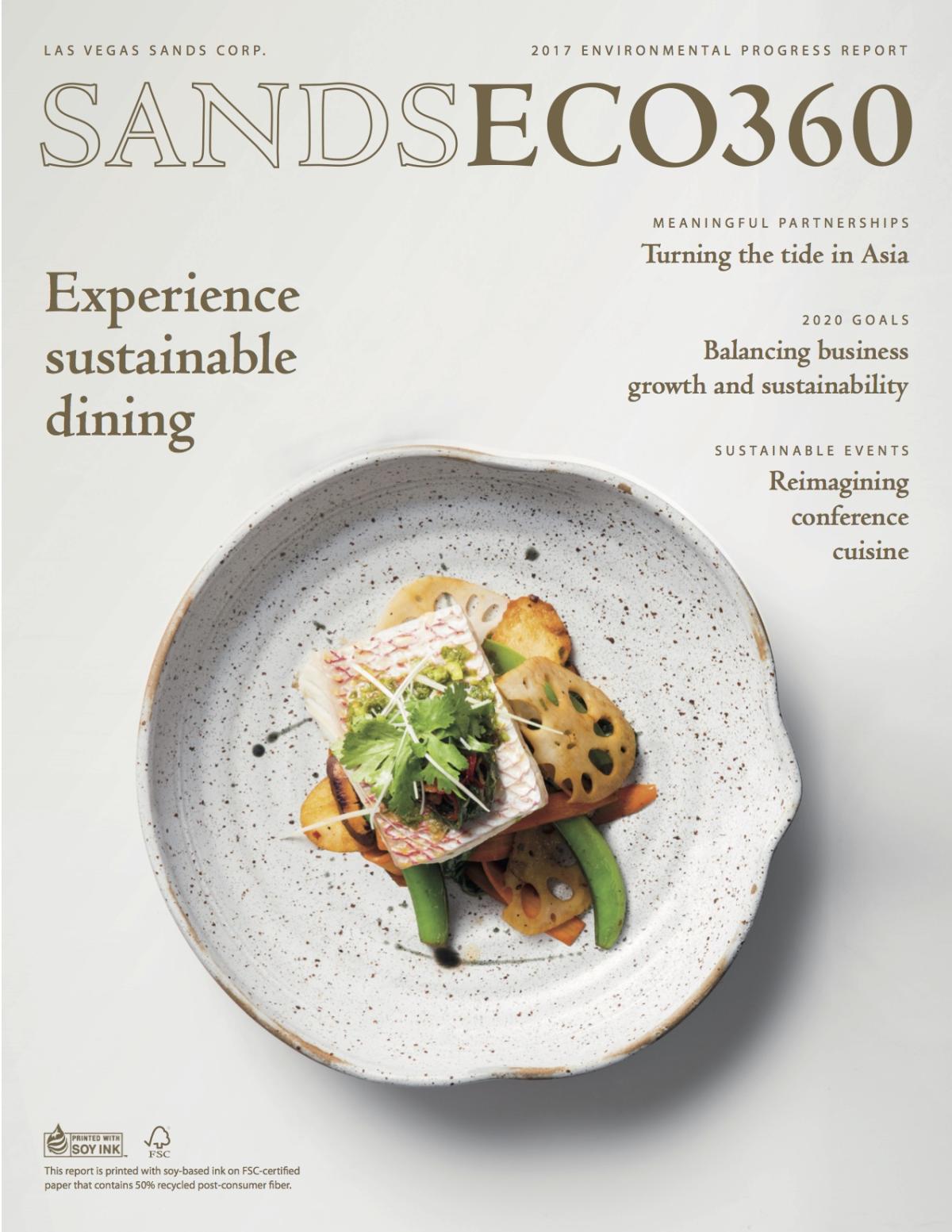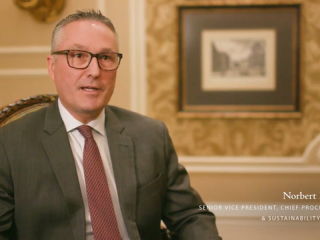 Las Vegas Sands is the leader in sustainability within the hospitality industry. Through Sands ECO360, its global sustainability program, the company implements strategic initiatives that minimize its environmental footprint on the planet. Since setting the five-year goals in 2015, the program has made outstanding progress detailed in its 2017 Environmental Progress Report.
"As a growth oriented company, we set 2020 targets that will challenge us to not only reduce the environmental footprint of existing properties, but also completely offset the impact of newly opened resorts," Norbert Riezler, Senior Vice President, Chief Procurement and Sustainability Officer of Las Vegas Sands, said.
This year's Progress Report applies the Sands ECO360 strategy to emerging material issues important to the company and its stakeholders. With a focus on sustainable dining initiatives and achievements, the report outlines how the company is comprehensively addressing the environmental footprint of Food and Beverage operations across each of the program's four pillars: Green Buildings, Environmentally Responsible Operations, Green Meetings and Events, and Stakeholder Engagement. The report features examples of global sustainability initiatives ranging from intelligent restaurant design, kitchen efficiency, food procurement, creative menu, diet education, and more.  
Marina Bay Sands has made sustainable seafood a priority. The Integrated Resort has partnered with the World Wide Fund for Nature (WWF), one of the world's leading environmental nonprofits, to raise Asia's fish farming sustainability standards and improve practices that benefit marine ecosystems and local communities. The property has committed to procuring 50% of its annual seafood spend from responsible sources by 2020 and is supporting local fish farms through the Aquaculture Improvement Project as they incorporate sustainable practices into their culinary operations. In parallel, the property has stopped serving sensitive species including bluefin tuna and red grouper, both of which WWF considers to be over-exploited or from poorly managed fisheries. 
Sands ECO360 continues to make progress on science-based targets and the United Nations Sustainable Development Goals (SDGs) with a focus on clean energy, water, and responsible consumption and production. For the fourth year, Sands ECO360 again led Las Vegas Sands to CDP's 2017 A List in Climate Change. The program also implemented 65 energy efficiency projects resulting in more than 30 million kWh of electricity savings. Las Vegas Sands is on track to meet its goal of completely offsetting the impact of two newly developed resorts and reducing greenhouse emissions even further by 2020.
Check out Las Vegas Sands ECO360 2017 Video and Environmental Progress Report for detailed information on sustainability initiatives and performance!