From Royal Inspiration to Royal Recognition
Celebrating Symantec's Volunteer of the Quarter & Community Leader Nick Coates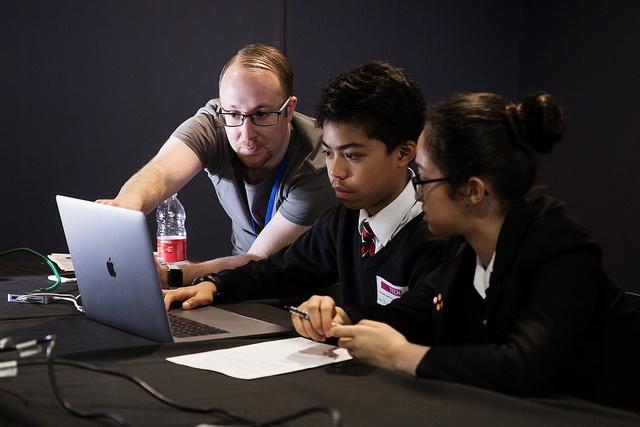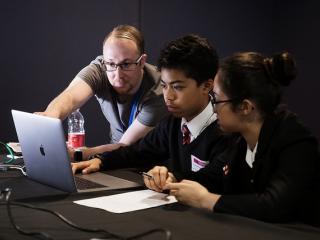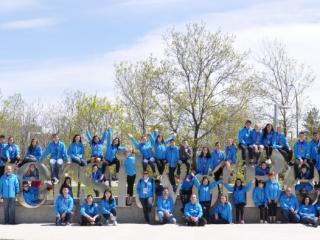 Symantec Blog | Corporate Responsibility
Like many youth, as a 12-year-old I was curious, energetic, caring and significantly influenced by those around me. I looked up to people, especially those in the public eye. As I saw public figures at the time like Princess Diana dedicating their lives to helping others, I knew I wanted to do the same. Why couldn't I? And more importantly, how could I?
I channeled this enthusiasm and passion to become an active young volunteer, taking me to the chair of the local Youth Council, to a Member of Youth Parliament and to my surprise becoming a two-time nominee for Young Person of the Year.
Today I have carried this with me to my current role at Symantec, where the company's ethos of giving back and making the world a better, safer place makes me proud to have a professional home here. I spend an average of 10 hours per week to support a variety of different causes. For example, through the 47th Reading Scouts I am providing a balanced program to 6 to 8 year-olds, which includes camping, keeping healthy, being safe and exploring the local area. Participants work towards different activity and staged badges, along with challenge awards, as well as getting acquainted with their community libraries, police stations and more.
At Beale Park, we are growing and expanding the Education Centre and the Symantec Outdoor Classroom, which includes new technology from 360 cameras to virtual reality educating parents and children about local wildlife.
As part of Symantec's online safety education and STEM engagement initiatives, I lead the Symantec Cyber Spy Challenge at several national TeenTech events. The challenge takes students on an online "treasure hunt" working through real-life scenarios to demonstrate how information can be exposed, the role of cyber security and what a future career in the field can mean for students and the world.
Lastly, applying my security background, I am working on a first of its kind program with Thames Valley Police Neighborhood Policing Team and local schools to promote online safety. We are now working to expand the program to other communities.
Professional skills that give back
Whilst my professional skills are technical based, I have had the opportunity to grow other skills such as leadership, presentation and time management throughout my seven years at Symantec. I now have the opportunity to apply all of these to benefit my community. For example, as a School Officer I have the unique opportunity to apply my technical knowledge in a new way, while also honing my presentation and communications skills. And with the scouts I am leading smaller, more intimate teams. Additionally, it's enabled me to work with a diverse range of people, young and old, from all different backgrounds, genders, ages and sexual orientation; something I find invaluable to my professional work as well.
From Royal Inspiration to Royal Recognition
One of my proudest moments was being awarded The Princess Diana Memorial Award for the impact I have made to communities across the UK. This included an invitation to Buckingham Palace and the Althorp House where Princess Diana grew up. I was inspired by Princess Diana and was given a platform at Symantec, and both have shaped my ability to make a positive impact on the world.  
Looking around us we can find inspiration for giving back in our daily lives – be that a mentor, a co-worker, a family member or a hero. For many in corporate roles, the platform awaits you. If it doesn't, create your own. Whilst not-for profits need to keep afloat through funding, they also need people to give up their time, be it one hour or 10 hours. Through volunteering, you can make a huge impact not just for the nonprofits themselves, but also the people and the environment that they touch and support. For me, this last payback keeps me wanting to give more.