The Republic of Tea is Transforming Teatime Into a Positive Force for Good
Empowering Women through Whole Planet Foundation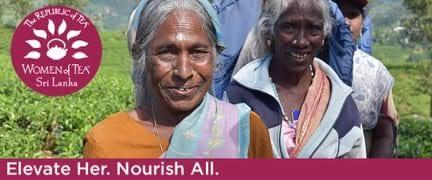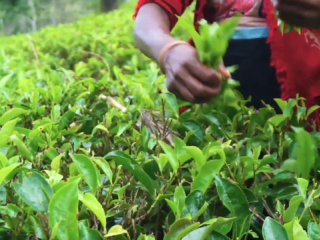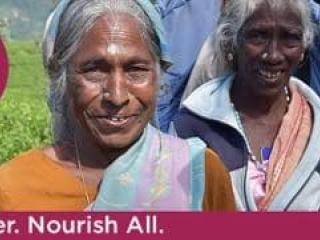 Since 2012, The Republic of Tea has donated $148,737 to Whole Planet Foundation to fund 2,093 microloans around the globe. This year, they launched their own program to amplify this work. Working with the international nonprofit, the Ethical Tea Partnership, and a local nonprofit, the PALM Foundation, The Republic of Tea has crafted a program in Sri Lanka focused on nutrition, hygiene, and financial literacy, with the goal of elevating thousands of women and their families. Together they are starting to bring prosperity to women and their families, helping transform teatime into a more positive force for good.
The Republic of Tea Minister of Commerce Kristina Richens relates: "The Republic of Tea is committed to enriching the lives of all of those involved from the leaf to the cup. Inspired by the great work of Whole Planet Foundation, we started our Women of Tea: Sri Lanka program in 2017. In the first year, thousands of families at the gardens we source tea from have benefited. We honor our Citizens (customers) of The Republic of Tea for when you sip our teas and herbs, a difference is being made to help improve lives around the world."
In the first 6 months of the program, more than 5,500 people have participated in the Women of Tea: Sri Lanka trainings and workshops.
Whole Planet Foundation is proud to be supported by The Republic of Tea and our stakeholder advocates who support people in communities where they source products and in many other communities around the globe where Whole Planet Foundation funds microcredit.  Thanks to their generosity, Whole Planet Foundation is alleviating poverty through microfinance partners in the United States and 73 other countries in Africa, Asia, Latin America, and the Middle East. To date, the Foundation has disbursed $73 million through microlending partners worldwide, funding 2.9 million microloans and more than 15 million opportunities for a better life for women microentrepreneurs and their family members.
Learn more at The Republic of Tea and Whole Planet Foundation.