Representing U.S. Mike Bloomberg Joins One Planet Summit on 2nd Anniversary of the Paris Agreement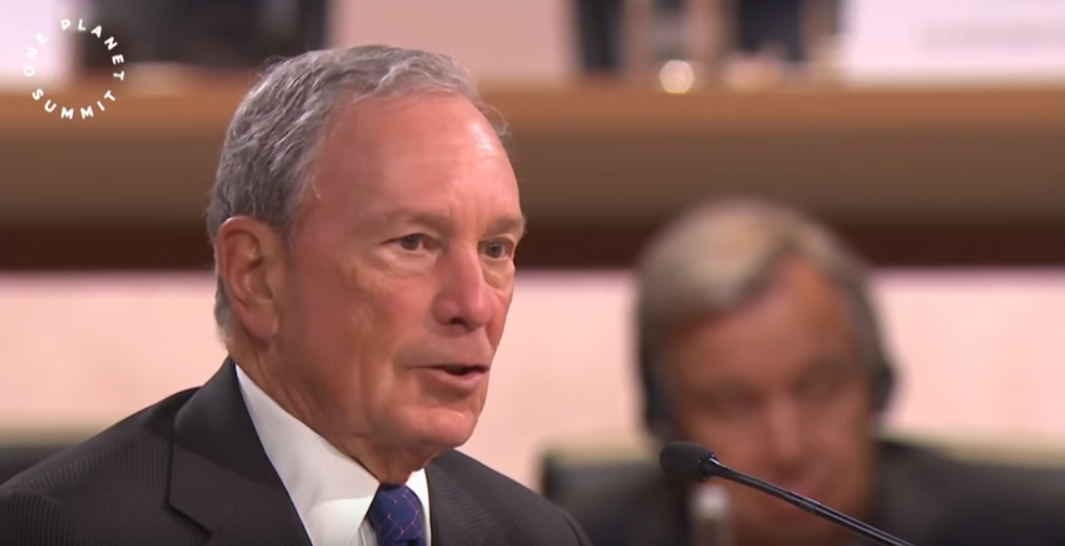 WATCH: <a href=" https://www.youtube.com/watch?v=RBt3FJ64Uf4"target="_blank"> Mike Bloomberg Speaks at the One Planet Summit </a>
Representing U.S. Mike Bloomberg Joins One Planet Summit on 2nd Anniversary of …
Originally posted on mikebloomberg.com. 
On December 12th, 2017, two years to the day after the historic adoption of the Paris Agreement, global leaders convened at the One Planet Summit in Paris to strengthen the world's collective commitment to climate action. French President Emmanuel Macron, joined by the President of the World Bank Group Jim Yong Kim and Secretary-General of the United Nations António Guterres, led discussions on the progress we've made so far, and the imperative action we must continue to ensure the health, safety, and future of our planet and global community.
Representing the United States in the wake of President Trump's withdrawal from the Paris Agreement, Mike Bloomberg highlighted how U.S. non-federal actors like cities, states, and businesses are continuing to strive for our Paris goals through America's Pledge. Bloomberg emphasized how, while federal support on climate is absent, President Trump's inaction has had an unprecedented impact in galvanizing public and private sector leaders to take matters into their own hands. 
Click here to read the full story.