Reflections on Points of Light Service Unites 2018
by Molly Weinstein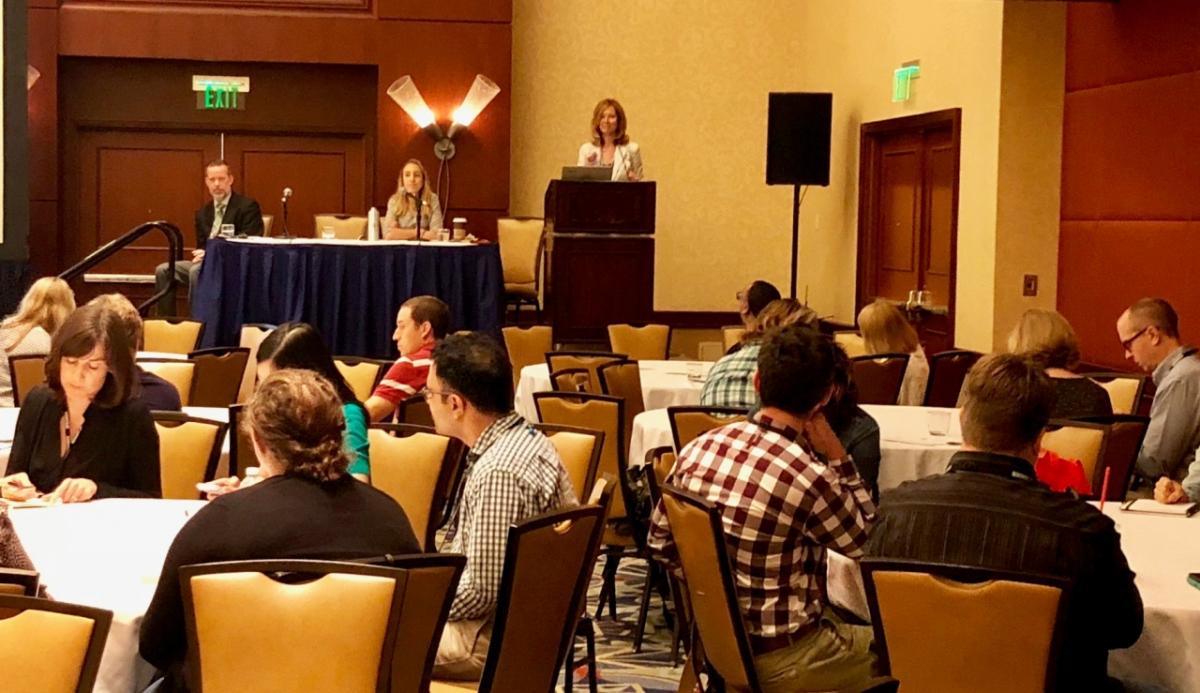 Reflections on Points of Light Service Unites 2018
One of my favorite annual events is Points of Light's Service Unites. Not only is the conference an opportunity to connect with peers to celebrate best practices and commiserate lesson learned, but it is also a chance to share updates on emerging philanthropy trends and hear from global service leaders. This year's event delivered on its promise of incredible speakers and insights on the state of volunteerism, and I am happy to share my reflections on three networking and learning-filled days in Atlanta.
Service is what makes us human!
This statement was a timely call to action as the news of the day continued to emphasize the partisan divide, and served as an important reminder that service enables us to connect beyond politics to address the needs of our communities and each other. At Common Impact, we see this in practice daily in what we call "panoramic perspectives" – a concept that looks beyond a person's title or role to understand what motivates them on a basic level, what secret talents they possess, and how they can channel their skills and personal drive to spark positive change in their local or global communities.
Responsibility
A sense of responsibility was particularly evident among the corporate attendees of the conference, who spoke of a commitment to drive positive change in addition to profit. In Common Impact's session on shared value we were pleased to hear companies large and small passionately voice their intention to further engage their full arsenal of assets (funds and talent) to serve the community. During a lunch discussion on disaster services, host JP Morgan Chase emphasized the responsibility of business to support communities in the full long-term recovery from natural disasters. Common Impact is working to support companies in strategically engaging on this complex topic by developing a volunteer engagement program that advances disaster relief work from immediate, reactive support to a model of community resiliency, particularly as disasters become more frequent and devastating.
Community-driven solutions
No large social problem can be solved by one person, one business or one organization alone. Corporations, governments, nonprofits and grassroots organizers must work together to appropriately resource and create sustainable, needs-driven solutions. This was a theme Common Impact echoed in our session with Charles Schwab and the Boys & Girls Clubs of America. We presented the Clubs Helping Clubs Playbook – a national, capacity-building tool which was built from the ground up alongside local Boys and Girls clubs affiliates. It served as a real-world example of a community-driven solution, one that was developed by actively listening to constituent needs before defining and scaling the solution.
Given Common Impact's work connecting skilled volunteers to service opportunities that help build nonprofit capacity and solve community challenges, we were especially excited to see so many conference sessions focused on pro bono services. Conversations at the event reinforced the need for more training and support to help the social sector make the most of the rise in skills-based volunteerism. In response to this demand, Common Impact is expanding our nonprofit training work and recently joined Points of Light to develop and deepen pro bono service elements in their nonprofit leader curriculum.
It was an honor to be a part of this event, which created a welcome space for conversations around so many important topics. I am especially thankful for the opportunity to help share Common Impact's work with attendees and the chance to celebrate the Civic 50 list with partners like Charles Schwab, S&P Global and Marriott.  If you missed the event, you can catch up on the Common Impact twitter feed (#ServiceUnites).
Download the attached file(s):