Rebuilding Together and Lowe's to Host Annual Building a Healthy Neighborhood Event in Baltimore, Md.
Hundreds of volunteers to participate in community revitalization effort in Govans neighborhood; Work to include home renovations for low-income seniors, families with children and people with disabilities on 9/11 & 9/12; Community Resource Fair on 9/9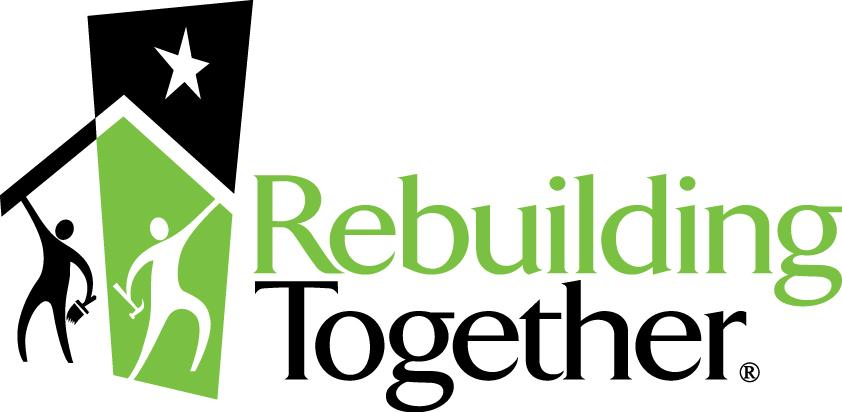 BALTIMORE, August 30, 2017 /3BL Media/ - Rebuilding Together, a leading national nonprofit that rebuilds homes and communities for people in need throughout the country, will join together with its affiliate, Rebuilding Together Baltimore, to lead its seventh annual Building a Healthy Neighborhood community revitalization project in Baltimore, Md. The effort, supported by lead partner Lowe's and nearly 200 Lowe's employee volunteers, will be held September 9-12, 2017 in Govans, a historic area in northeast Baltimore. The project will include a neighborhood resource fair on September 9 and two full days of home repairs and community revitalization on September 11 and 12. Rebuilding Together Baltimore was chosen as the only 2017 location for the Building a Healthy Neighborhood initiative and the community is expected to receive nearly $885,000 in impact value back to the community.
Nearly 500 community and corporate partner volunteers will join together to provide critical repairs to more than 12 homes and revitalize Willow Avenue Park, a park that is used by residents of all ages for community gatherings and recreation. The majority of homeowners impacted are longtime residents of the neighborhood. Over the three days, volunteers will participate in a variety of projects including flooring repairs and replacement, electric and plumbing repairs, roof and handrail replacements, accessibility modifications, painting, landscaping, and other major home rehabilitations. Rebuilding Together Baltimore will also host a free Community Resource Fair on September 9 from 11a.m. to 3p.m. at the Church of the Redeemed of the Lord in Govans, where support services and children's activities will be available.
A kick-off pep rally on Monday, September 11 – the National Day of Service – will feature Baltimore City Mayor Catherine Pugh. Mayor Pugh will be joined by other dignitaries including Caroline Blakely, President and CEO of Rebuilding Together, and Bonnie Bessor, Executive Director of Rebuilding Together Baltimore. Six hundred volunteers will gather at the pep rally before starting work on the homes and beautifying public spaces in the Govans neighborhood of Wilson Park/Northern.
"We have made a multi-year commitment to rebuild the Govans community," said Bonnie Bessor, Executive Director of Rebuilding Together Baltimore. "We are working closely with community leaders to ensure families who have lived in the area for generations can remain in their homes and can live in a safe environment."
Building a Healthy Neighborhood exemplifies the efforts central to the mission of Rebuilding Together, helping to solve the urgent need for a safe and healthy home for every person. Recognizing that unsafe or unhealthy living conditions at home account for many of the leading causes of preventable fatality, illness and disability, today – this annual effort demonstrates the positive effects of home and neighborhood revitalization on the overall health of homeowners, families and communities, and has given back more than $3.25 million in market value nationwide, to-date.
Rebuilding Together will focus its efforts in the Wilson Park/Northern Baltimore City neighborhood of Govans. The Wilson Park/Northern Association was formed in 1982 as a result of the merger between the Wilson Park and Northern neighborhoods. Wilson Park is named for Harry Wilson, who began developing the community by building houses in 1917 and was one of the city's first black bankers offering mortgages to Wilson Park homebuyers. The Northern neighborhood was home to working and middle class second generation Americans and, as the times evolved, African Americans. Hailing from the neighborhood are such notable residents as civil rights lawyer Tucker Dearing and former Baltimore City School Board Commissioner Lloyd Bowers. Other notable residents throughout history included jazz singer Cab Calloway and civil rights activist Walter P. Carter. At its height, Govans was a shopping hub that attracted thousands of customers throughout Baltimore and the surrounding metropolitan area. The 2008 financial crisis had a strong economic impact on many Govans residents, resulting in numerous foreclosures.  Currently, 18% of Govans residents live below the poverty line.
"The Govans community has a rich history and culture that must be preserved," said Caroline Blakely, President and CEO of Rebuilding Together. "Through our Building a Healthy Neighborhood event, we are providing guidance and resources to support residents as they rebuild their homes and neighborhoods."
This effort is made possible through the support of the event's national and local partners, including presenting partner Lowe's, as well as the Wells Fargo Housing Foundation and CBRE.  
"Lowe's is passionate about helping people improve and maintain their homes," said James Frison, Lowe's director of community relations. "Through our partnership with Rebuilding Together, we are able help people keep living in the homes they love and strengthen our communities."
For more information about Building a Healthy Neighborhood, please visit rebuildingtogether.org/building-healthy-neighborhood and follow #RebuildGovans on Twitter and Instagram.
###
About Rebuilding Together:
Rebuilding Together is a leading national nonprofit in safe and healthy housing with more than 40 years of experience. Together, with our corporate and community partners, we transform the lives of low-income homeowners by improving the safety and health of their homes and revitalizing our communities. Rebuilding Together's local affiliates and nearly 100,000 volunteers complete about 10,000 rebuild projects nationwide each year. Learn more and get involved at rebuildingtogether.org.
About Rebuilding Together Baltimore:
Since 1989, Rebuilding Together Baltimore has repaired over 1,400 homes and community spaces in more than 35 neighborhoods.  Rebuilding Together Baltimore works in partnership with volunteers and communities to make homes warmer, safer and drier for low-income homeowners who are seniors, people with disabilities and/or families with children. Rebuilding Together Baltimore is an affiliate of Rebuilding Together, Inc., a national organization with 142 affiliates across the country.
About Lowe's in the Community:
Lowe's, a FORTUNE® 50 home improvement company, has a 60-year legacy of supporting the communities it serves through programs that focus on K-12 public education and community improvement projects. In the past decade, Lowe's and the Lowe's Charitable and Educational Foundation together have contributed nearly $300 million to these efforts, and for more than two decades Lowe's Heroes volunteers have donated their time to make our communities better places to live. For the latest news, visit Newsroom.Lowes.com or follow @LowesMedia on Twitter.