The Real HAVANA CLUB and Bacardi Limited Support Hurricane Dorian Relief Efforts Through Special Performance of Their Sold-Out Theatrical Production, "The AMPARO™ Experience"
The Real HAVANA CLUB and Bacardi Limited Support Hurricane Dorian Relief Efforts Through Special Performance of Their Sold-Out Theatrical Production, "The AMPARO™ Experience"
All proceeds raised are in addition to the $1 Million previously pledged by Bacardi to support Bahamas relief efforts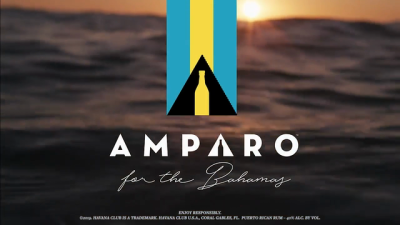 Wednesday, October 2, 2019 - 10:15am
MIAMI, October 2 2019 /3BL Media/ – Following the devastation caused by Hurricane Dorian in the Bahamas, The Real HAVANA CLUB's "The AMPARO™ Experience," announced today that it will host a special performance of its sold-out show on Wednesday, October 16 to help raise funds to aid in hurricane relief and recovery efforts. For this effort, The Real HAVANA CLUB has partnered with Mercy Corps in its disaster relief efforts to provide urgent assistance and aid to the Bahamas. All proceeds from tickets sold for this special performance will support Mercy Corps, a leading global organization that provides emergency relief, such as food, water, shelter and other means, and help communities rebuild and grow stronger after devastation.
"The Real Havana Club and AMPARO family felt that it was our responsibility to take action and aid our brothers and sisters in the Caribbean," said Chris Ha, Brand Manager for The Real HAVANA Club. "Our story is founded on the search for shelter and building for the future, and we want to help that future materialize in the beautiful islands of the Bahamas."
Bacardi Limited, the company that produces The Real HAVANA CLUB rum, and the Bacardí family has generously donated $1 Million in cash to non-profit partners and the Bahamian government to provide immediate assistance to the island. The Bahamians welcomed Bacardi in the early 1960s when the company had to flee after the Cuban government illegally confiscated all assets in Cuba from Bacardi. With a strong relationship that has surpassed over 50 years, Bacardi is committed to seeing its neighbors and friends in the Bahamas find a prosperous future and their home rebuilt.
If guests wish to purchase tickets to this #AMPAROforTheBahamas fundraising event, they are encouraged to call 786-252-8644. Tickets are limited and donations begin at $500 per ticket. The evening will begin at 7PM with a cocktail hour in Casa AMPARO, followed by the performance beginning at 8PM. An after-party will take place outdoors that evening in The Real HAVANA CLUB Rum Garden.
Information on AMPARO™ is available online at: www.theamparoexperience.com. AMPARO™ takes place in a private, historic villa in Downtown Miami located at 221 NE 17th Street, Miami, FL 33132. Watch the AMPARO™ trailer HERE, and check out @TheRealHavanaClub and #TheAmparoExperience to follow La Familia.
About Bacardi Limited
Bacardi Limited, the largest privately held spirits company in the world, produces and markets internationally recognized spirits and wines. The Bacardi Limited brand portfolio comprises more than 200 brands and labels, including BACARDÍ® rum, GREY GOOSE® vodka, PATRÓN® tequila, DEWAR'S® Blended Scotch whisky, BOMBAY SAPPHIRE® gin, MARTINI® vermouth and sparkling wines, CAZADORES® 100% blue agave tequila, and other leading and emerging brands including WILLIAM LAWSON'S® Scotch whisky, ST-GERMAIN® elderflower liqueur, and ERISTOFF® vodka. Founded more than 157 years ago in Santiago de Cuba, family-owned Bacardi Limited currently employs more than 7,000, operates more than 20 production facilities in 11 countries, and sells its brands in more than 170 countries. Bacardi Limited refers to the Bacardi group of companies, including Bacardi International Limited. Visit www.bacardilimited.com or follow us on Twitter, LinkedIn or Instagram .
About the Real HAVANA CLUB Rum
The Arechabala Family started their rum-making business in 1878 in Cuba and first registered the original HAVANA CLUB trademark in 1934. It wasn't long before HAVANA CLUB Rum became a beloved and iconic Cuban brand – becoming a favorite amongst locals as well as American and European tourists. Then everything changed. On January 1st, 1960, at gunpoint, the Cuban regime unrightfully seized the company's assets without compensation. The Arechabala family lost everything and was forced to flee the homeland they loved, with a scant few of their remaining possessions – the precious HAVANA CLUB recipe being one of them. Meanwhile, the Cuban government started to sell their stolen version of HAVANA CLUB, and continues to do so to this day. It wasn't until 1995 – after decades of rebuilding, the Arechabala Family finally joined forces with another Cuban family in exile: Bacardi. The latter acquired the HAVANA CLUB brand and began producing rum based on the original HAVANA CLUB recipe and selling it in the one country that didn't recognize the Cuban government's 1960 illegal expropriation, the United States. The Real HAVANA CLUB brand is an example of how, despite the circumstances, Cubans in exile have never accepted their fate. HAVANA CLUB Rum holds onto its rich Cuban culture. The Real HAVANA CLUB is comprised of HAVANA CLUB Añejo Blanco and HAVANA CLUB Añejo Clásico, two ultra-smooth, premium, aged rums, distilled and finely crafted in Puerto Rico. www.therealhavanaclub.com
About The AMPARO™ Experience
Written and directed by Abre Camino Collective, the new face of The AMPARO™ Experience includes the addition of Tony and Emmy-winning executive producers, The Broadway Factor (American Sun, Kinky Boots), and was made possible by a team of over 120 – outfitting an entire set from the ground up, engineering sound and lighting, designing costumes, building a cocktail bar, writing, directing, rehearsing, and promoting this innovative experience in less than three months.
Contact
RockOrange for The Real HAVANA CLUB & The AMPARO™ Experience