Queens Public Library and JetBlue Kick off the Airline's Soar With Reading Literacy Initiative With a Special Story Time Featuring Noted Children's Author David Ezra Stein
Popular literacy program lands in NYC for the first time, placing six free book vending machines throughout New York City, including Central Library in Jamaica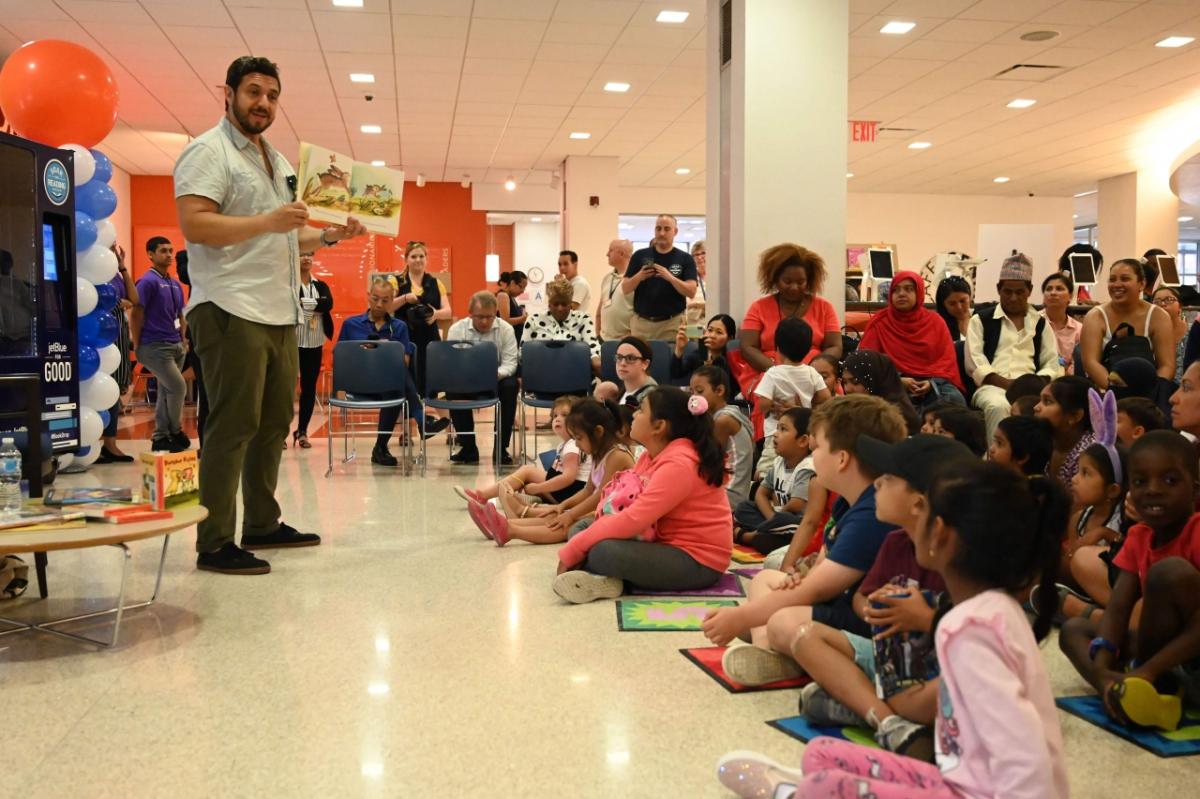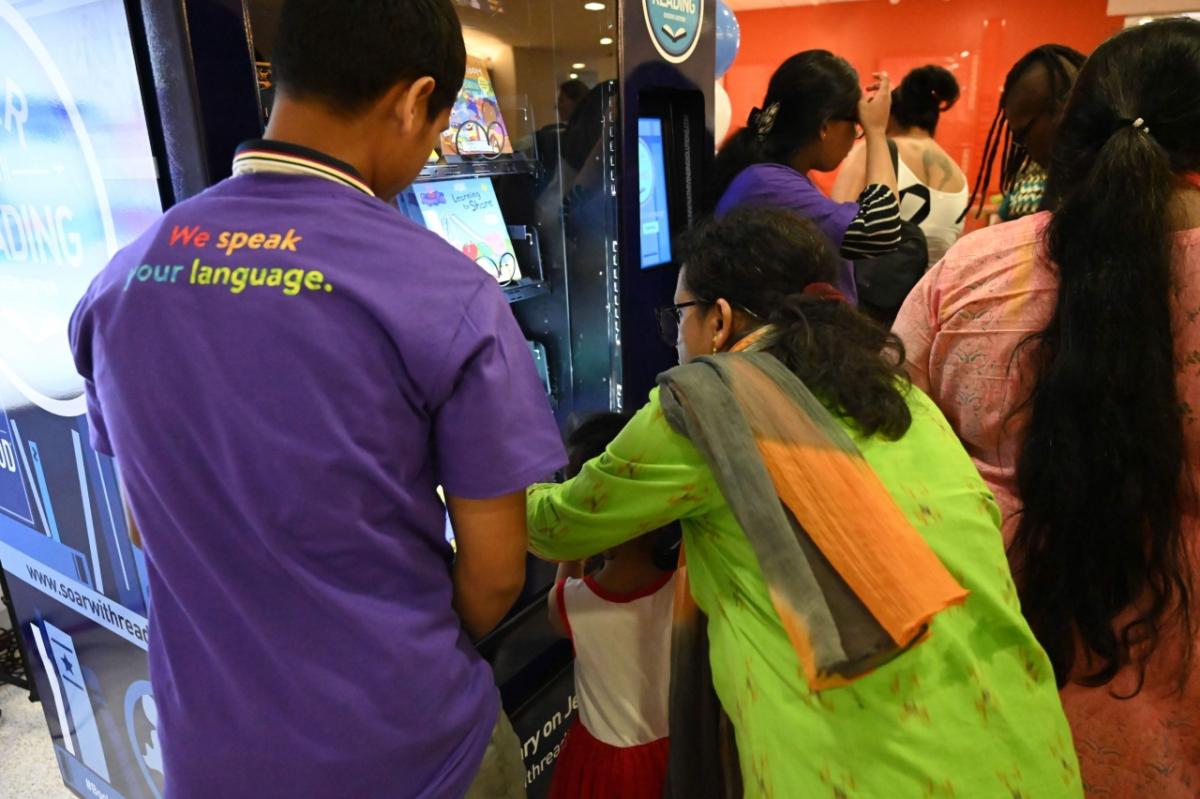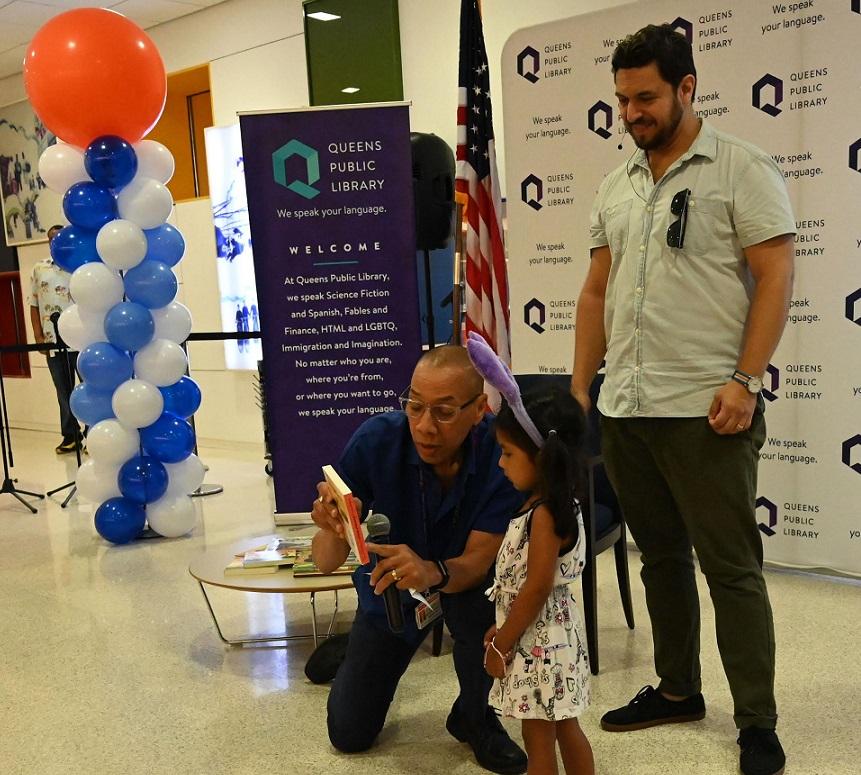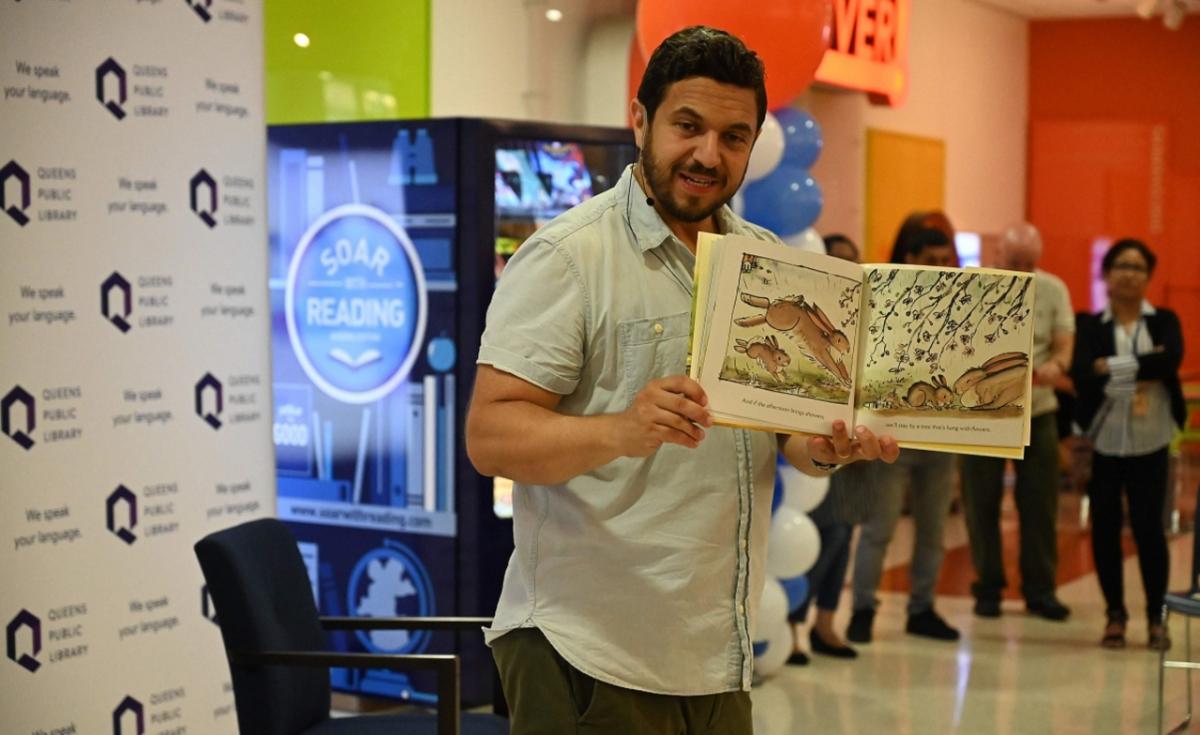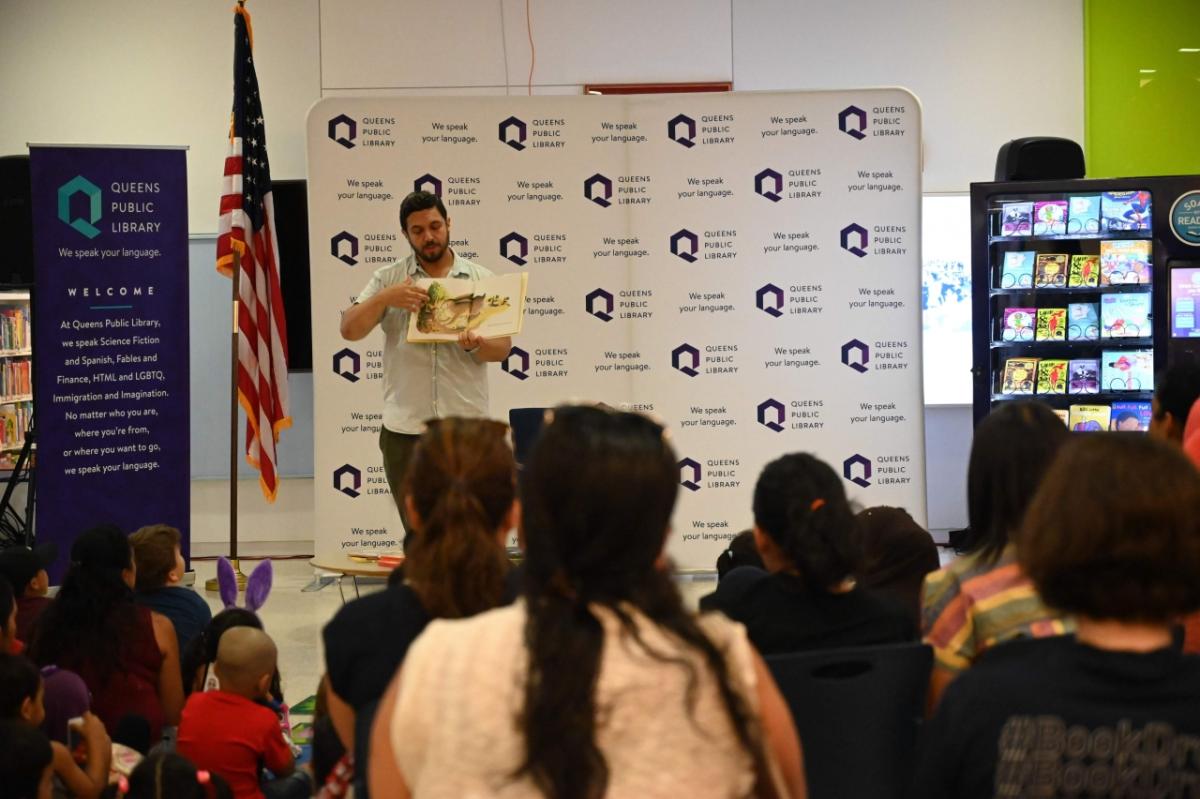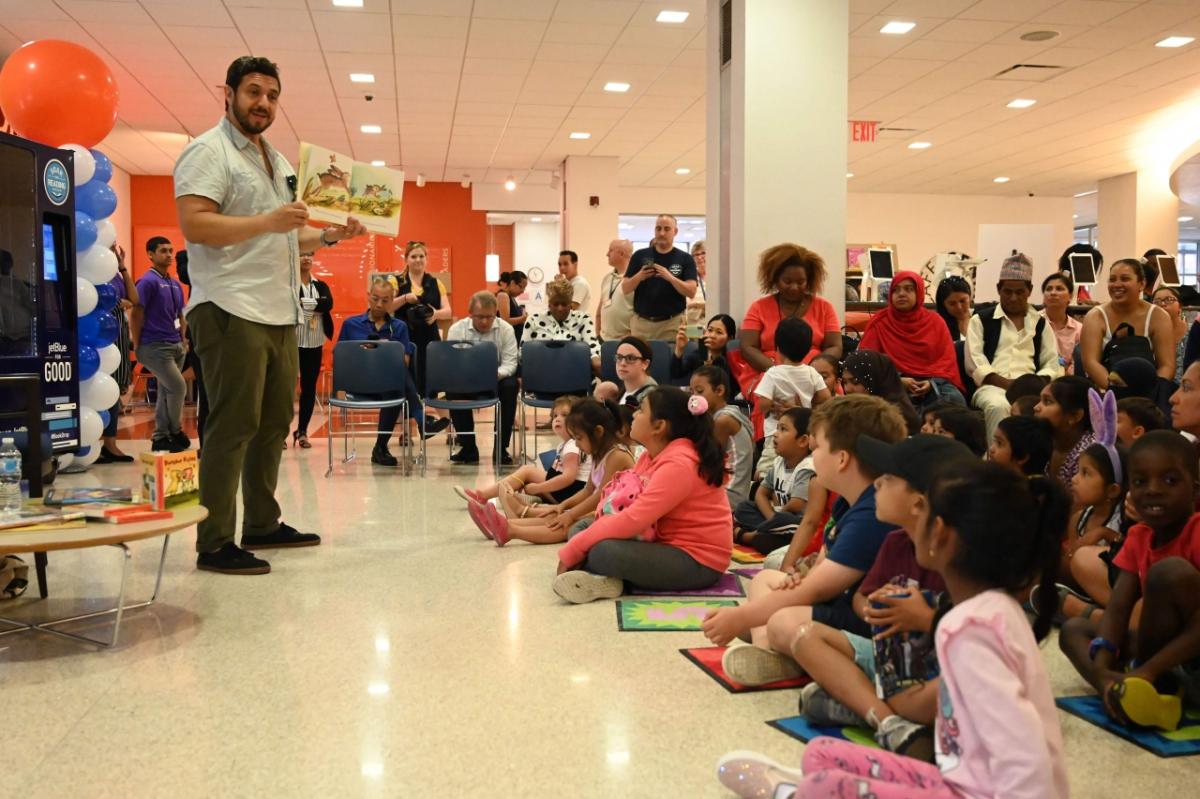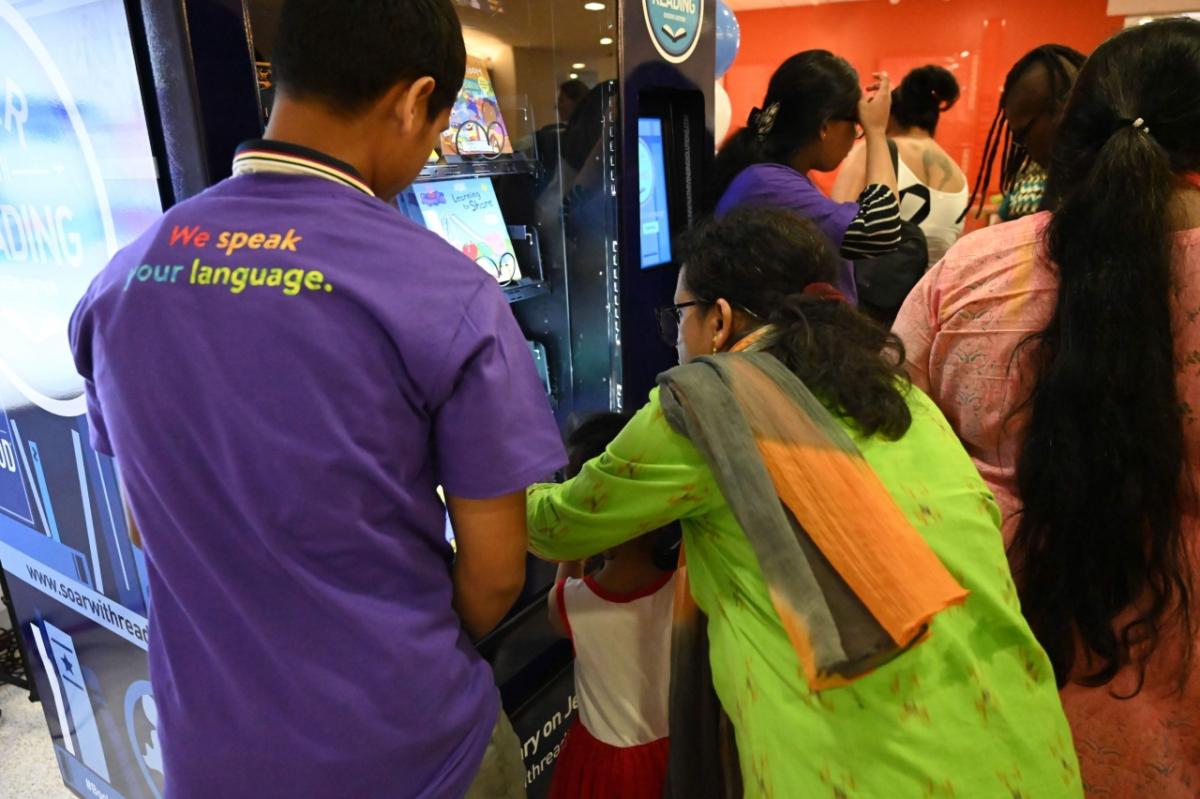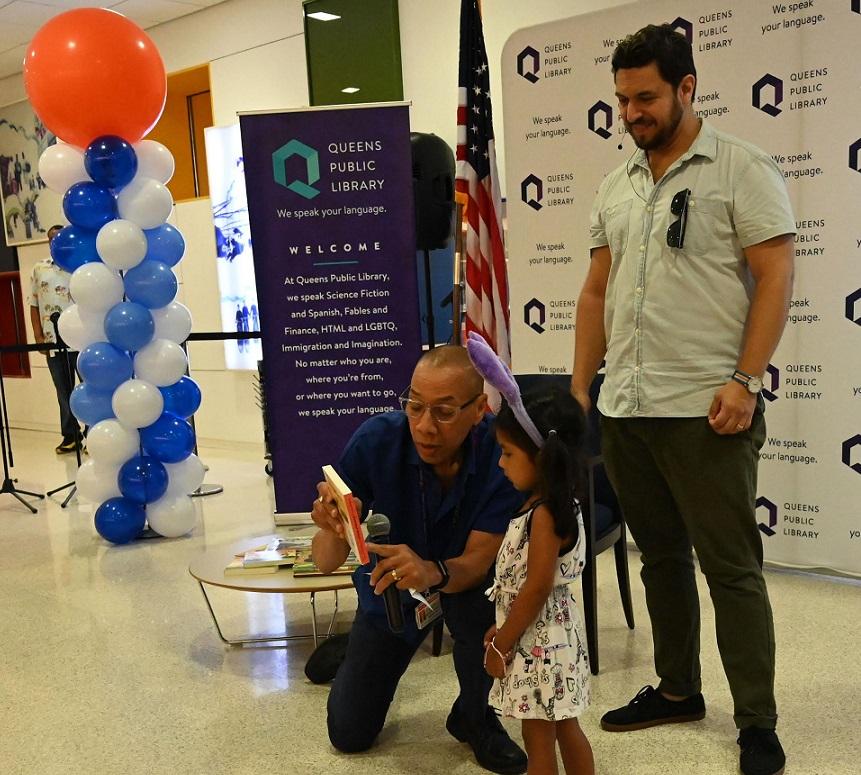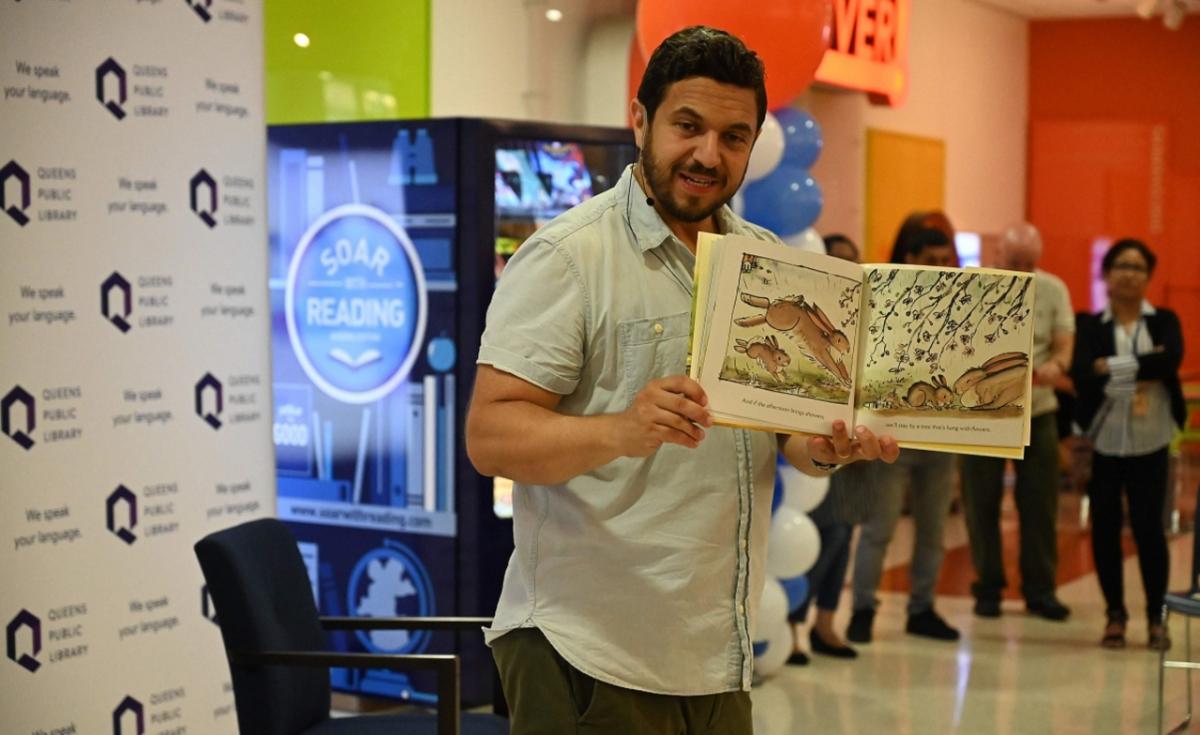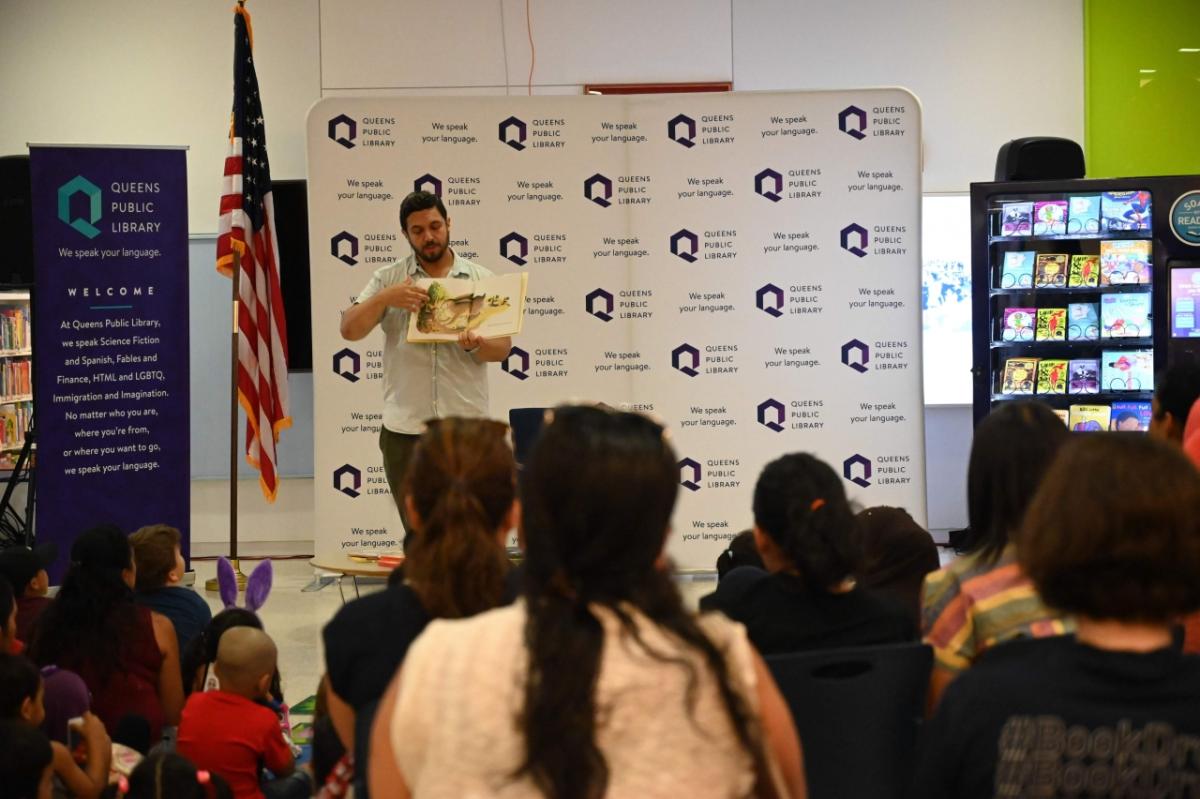 JAMAICA, N.Y. July 18, 2019 /3BL Media/ - Queens Public Library President and CEO Dennis M. Walcott, JetBlue Chief People Officer and JetBlue Director of Corporate Responsibility Icema Gibbs today hosted a special story time at Central Library for kids ages 3 to 5 with award-winning children's author David Ezra Stein to celebrate the launch of the airline's popular "Soar with Reading" literacy program. They were joined by Queens Borough President Melinda Katz, Assemblywoman Alicia Hyndman and Council Member Jimmy Van Bramer, Chair of the Libraries Committee.
JetBlue this summer has joined forces with QPL and other NYC nonprofits to place free book vending machines in areas across the five boroughs where young readers have limited options to purchase age-appropriate books. The airline has placed its innovative machines at six sites throughout the five boroughs, including two in Queens _ one at Central Library and the other in the Rockaways. Since its installation at the library on Thursday, July 11, the machine has dispensed more than 4,000 books.
Soar with Reading is a signature program of JetBlue For Good®, the airline's platform for social impact and corporate responsibility. To date, through the Soar with Reading program, JetBlue has donated more than $3.5 million in books to kids who need them most.
Stein, a resident of Kew Gardens, N.Y. read several of his books, including "Dinosaur Kisses," which is now available in the vending machine, located at the entrance to the Children's Library Discovery Center on the Library's main floor. Photos of today's event are available here.
All six vending machines will be re-stocked every two weeks with new titles for children and adults in both English and Spanish. Publishing partners include HarperCollins Publishers, Little Bee Books, Lil' Libros, Scholastic, Candlewick Press, Penguin Random House, Hachette Book Group and Barefoot Books.
"Each day, we welcome everyone to visit our libraries and take out books and other materials for free, and we are excited to provide opportunities for children and adults to build their own libraries at home," said Queens Public Library President and CEO Dennis M. Walcott. "We are grateful to JetBlue for helping us ensure that kids continue to develop their reading skills during the summer months by choosing Queens Public Library as one of its Soar with Reading program partners in New York City."
"We're excited to bring our Soar with Reading program to our hometown this summer. Thanks to partners such as the Queens Public Library, we're making an impact right in our own backyard and sparking a lifelong love of reading for our youngest neighbors," said Icema Gibbs, director of corporate social responsibility, JetBlue. "It was important for us to focus this summer's efforts on the city and boroughs that made us who are. Queens is our home. We hope our free book vending machines in Jamaica and the Rockaways will help improve book access in areas that need it most. We not only work here, we live here too."
About Queens Public Library
Queens Public Library is one of the largest and busiest public library systems in the United States, dedicated to serving the most ethnically and culturally diverse area in the country. An independent, non-profit organization founded in 1896, Queens Public Library offers free access to a collection of more than 5 million books and other materials in multiple languages, technology and digital resources, and more than 87,500 educational, cultural, and civic programs a year. It consists of 65 locations, including branch libraries, a Central Library, seven adult learning centers, a technology lab, two universal pre-kindergartens, and two teen centers.
About JetBlue
JetBlue is New York's Hometown Airline®, and a leading carrier in Boston, Fort Lauderdale-Hollywood, Los Angeles (Long Beach), Orlando, and San Juan. JetBlue carries more than 42 million customers a year to 100+ cities in the U.S., Caribbean, and Latin America with an average of more than 1,000 daily flights. For more information please visit jetblue.com.