Qualcomm Wireless Reach Announces Expansion of the 4G Mobile Learning Program across Tainan City, Taiwan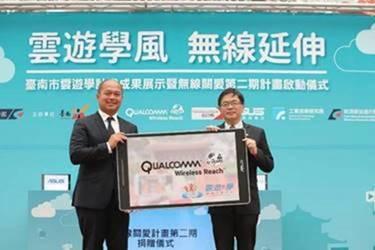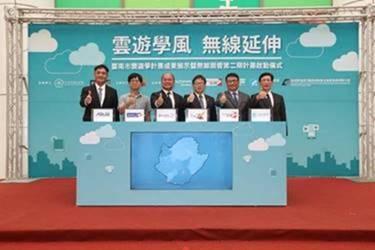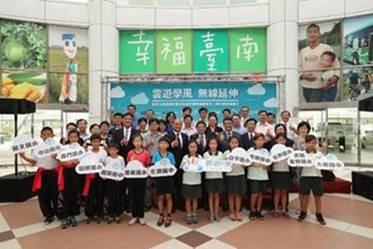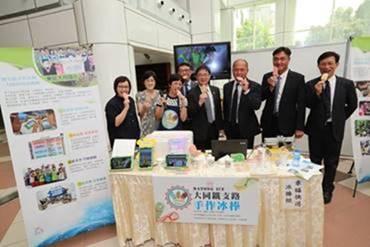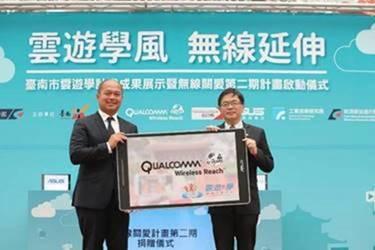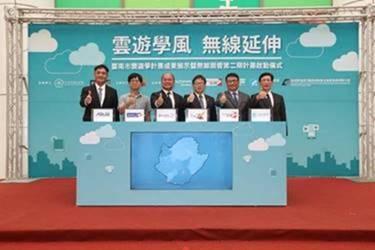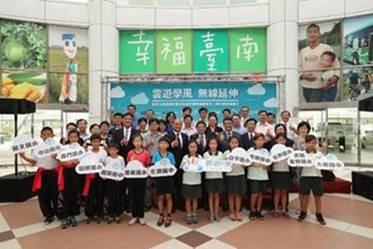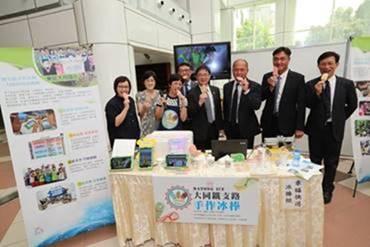 On October 2, Qualcomm® Wireless Reach™, the Tainan City Government, Far EasTone Telecommunications Co., Ltd (FET), the Industrial Technology Research Institute (ITRI) and ASUS announced the expansion of Tainan's "CloudPlay for Education" (CloudPlay) program to continue helping the government achieve its 4G Smart City objectives for mobile learning (mLearning) and outdoor education. The event took place at the local government city hall and was attended by approximately 150 guests, including officials from the Ministry of Economic Affairs (MOEA), the Tainan City Government, ITRI, FET, ASUS, university officials and professors, local school officials, teachers and students. 28 media attended the event, including Apple Daily, Commercial Times, Economic Daily News and Taipei Times.
Since the launch in September 2016, the program has reached over 3,000 students and more than 250 teachers. Teachers have created 270 unique courses based on the program's teacher training and exchange colloquia, bringing the CloudPlay educational platform over 580,000 visits from students, teachers, and parents across Taiwan, including 223,000 visits from local Tainan. According to the initial program survey conducted by Tainan University, teachers report advanced teaching skills and highlight their students' improved confidence and motivation to study. The overall goal is to help Tainan achieve its 4G Smart City and outdoor education policy objectives.
During the event, ST Liew, President of Qualcomm Taiwan and Vice President of Qualcomm Technologies Inc.; Meng-yen Lee, Acting Mayor of Tainan City; and Philip Tseng, Executive Vice President of FET delivered keynote speeches to the audience. Ta-Chao Chien, Section Chief of the Industrial Development Bureau of MOEA; Sheng-Lin Chou, Deputy General Director of the Information and Communication Research Laboratories (ICL) of ITRI; Chang-Ming Yang, Vice President of ASUS; and the three speakers attended the donation and program expansion ceremony.
Prior to the event, a small VIP meeting was hosted by Tainan Acting Mayor Lee, where ST Liew and Wireless Reach were honored for their contributions to Tainan's Smart City Initiative. The Mayor shared his vision for smart cities and IoT technologies that help improve Tainan's infrastructure, traffic, public safety, health care and educational systems. He also expressed a desire for cooperation with multi-nationals and highlighted the pivotal role that Tainan plays in Taiwan's technology supply chain, noting that 70% TSMC's future capacity is planned to be in Tainan.
In 2016, the program initially deployed 650 4G-enabled ASUS ZenPad tablets, powered by the Qualcomm® Snapdragon™ 615 mobile platform, to 11 elementary and middle schools in Tainan City. Building upon that success, Wireless Reach and the partners are collaborating to expand the program to ten additional schools across Tainan City and deploy another 550 tablets. All tablets were pre-loaded with the CloudPlay outdoor mLearning mobile platform, which infuses outdoor education course content and field trip curricula with multimedia, social messaging and real-time positioning to engage students, promote creative thinking and problem solving. CloudPlay platform would inspire students for storytelling with mobile devises, making it more convenient for interaction among teachers and students. The platform also enables educational collaboration across industry and subjects.
Special thanks to ST Liew for participating in the event. The success of the program and the event is in large part thanks to the support from Andie Lin, Julie Welch, Alex Orange, Angela Baker, Lauren Reed, Michelle Martin and Erica Ciaraldi.
"Learn more about Qualcomm Wireless Reach by visiting the website, Facebook page and following @QCWirelessReach on Twitter."