Qualcomm Spotlights Exciting Tech Advances at Grace Hopper Event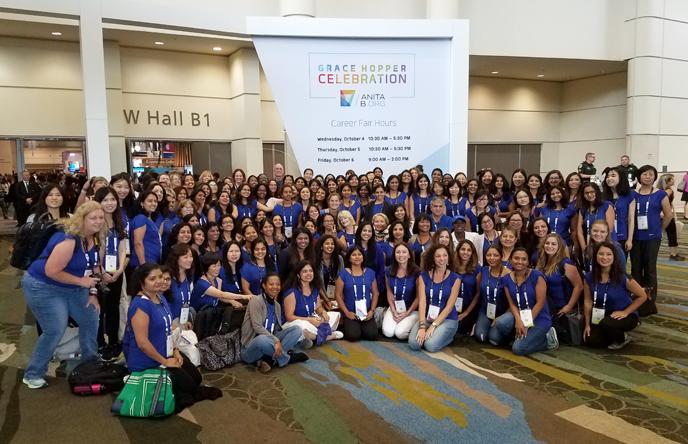 Our largest contingent to date descended on the Grace Hopper Celebration of Women in Computing, the world's largest gathering of women technologists. This year, over 180 Qualcomm employees, across all levels, joined more than 20,000 attendees at the conference in Orlando, Florida. We raised awareness about our technologies, showcased our inventors working on those technologies, and the great opportunities available at Qualcomm.
In addition, as part of the many things we do to engage students of all ages in STEM, we sponsored 38 U.S. and international students to attend the conference. We hope that the students came away inspired as well as energized by Qualcomm's technology leadership and the sheer magnitude of the event's experience.
Additionally at this year's conference, we had 10 speakers participating on panels and giving presentations on topics ranging from artificial intelligence to autonomous driving. Our employees lead talks on eight different topics at our booth, discussing our research across different technology verticals.