Q&A with Jenny Kim: The Transformative Power of Second-Chance Hiring
Q&A with Jenny Kim: The Transformative Power of Second-Chance Hiring
by Jenny Kim, Deputy General Counsel, Koch Industries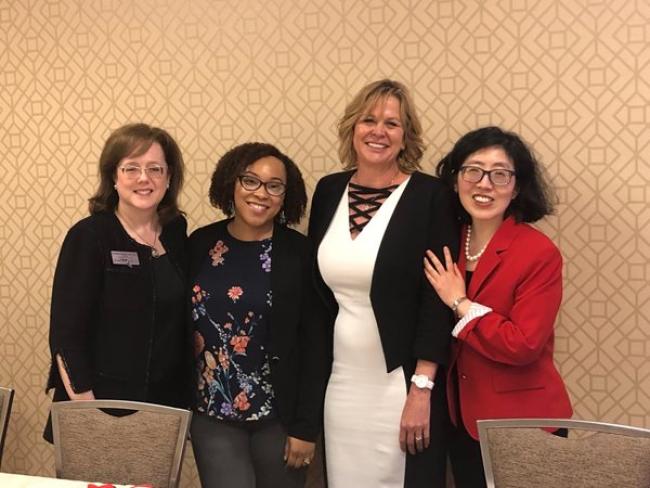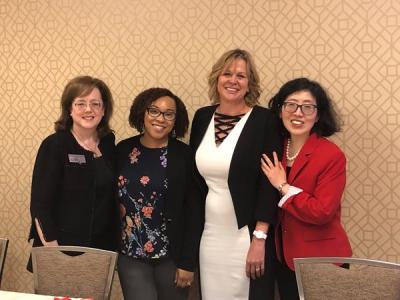 Tuesday, May 14, 2019 - 2:00pm
For many former inmates, success upon re-entry means securing housing, maintaining a solid support system of family and friends, and finding a job. In 2018 alone, approximately 700,000 people finished their time in prison and re-entered their communities. But as many have found, getting a job is harder than ever. About one in three Americans holds a criminal record, regardless of whether they have been to prison – about as many people who hold college degrees. Just having a record is a barrier, says Jenny Kim, deputy general counsel and vice president for public policy at Koch Industries.
Kim recently moderated a panel discussion at the National Diversity Council's 15th annual Diversity & Leadership Conference in Dallas, where she engaged with others who are committed to hiring people who want a chance to work, to improve life for themselves, their families, and their communities. The discussion included panelists Teisha Sanders, project director at the Institute for Justice Research & Development at Florida State University's College of Social Work; Christina Melton Crain, founder and president/CEO of Unlocking DOORS™; and Michelle Cirocco, chief social responsibility officer at Televerde. Following the discussion, Kim sat down with Koch News to answer some questions about the importance of second-chance hiring and her job:
How do employers benefit when they hire people with criminal records?
We really look at it as a win-win-win, for families and communities, for employers, and for the potential hires. Having a job lessens the chance that someone will commit another crime and end up back in prison, so it keeps families together. As we know, the U.S. has more than 7 million job openings, so it's important to consider all available workers who have the right talent and skills.
There is no substitute for the dignity of work. When people have a purpose-driven job to go to every day, they feel more connected to the world around them and are much more likely to make positive contributions that improve life for everyone. The U.S. is currently losing about $87 billion in GDP each year by shutting these people out of jobs they can do. Second-chance hiring both improves public safety and helps communities build themselves up rather than just hold themselves together.
Why does Koch Industries support second-chance hiring?
It's part of something that Charles Koch, our company's chairman and CEO, has long believed: For people to succeed, they must discover their innate talents and help others do the same by breaking down whatever barriers stand in their way. People should not be judged on past mistakes but evaluated on future potential for contributions. A lot of people might think that once someone goes to prison, they're never going to have to deal with that person again. That's not true – 95 percent of them will be coming out, which roughly translates to about 700,000 people coming out per year. We really owe it to ourselves to get it right.
That's why in 2015 Koch Industries banned the box on employment applications that asks about past convictions. To be sure, we do our diligence before hiring anyone, but a criminal record in and of itself should not be a disqualifier from employment. We have hired qualified candidates with criminal records for decades.
What's the business community's consensus around hiring individuals with criminal records?
That's a great question, and I'm sure you would get a slightly different answer depending on whomever you ask. But just from looking at the data, I can tell you that companies have broad-based support for second-chance hiring. According to a study commissioned by the Society for Human Resources Management (SHRM) and the Charles Koch Institute last year, more than 80% of managers and two-thirds of HR professionals said that the value people with criminal records bring to their organization is as high or higher than that of other workers.
The same survey found that more than 80% of employees are willing to work alongside others with criminal records. Employers also cited the importance of hiring the right candidate for the job, regardless of whether that individual has a criminal record.
How is Koch working to help other employers give deserving candidates a second chance?
This year, Koch partnered with SHRM for the Getting Talent Back to Work pledge. The pledge for employers includes learning about the research and legal factors around hiring workers with a criminal background; applying evidence-driven practices; and getting practical guidance from industry leaders in acquiring, developing and promoting talent.
As we discussed during the session, there are so many qualified individuals across the United States who are held back by a variety of circumstances. This is just one part of it, but it is critical to get it right and to make sure that we are engaged with anyone who is willing to help.
What else is Koch doing to promote second chances for all?
Since last year, Koch Industries has supported Safe Streets & Second Chances, a first-of-its-kind program that combines real-time research with policy to improve outcomes for people in prison who are re-entering communities in four states: Florida, Kentucky, Pennsylvania, and Texas. The unique thing about this research is that instead of waiting 17 years for the results, every three months, they will be issuing a report to identify the findings and then the data that comes from that will inform the policy working to implement them at the state and local levels.
We continue to advocate where we can make a difference, create mutual benefit, and help others realize their potential while improving their own lives. We're just getting started, and we are hoping to work with anybody who feels similarly. This is a job for everyone.
Read more insights into criminal justice reform on the Koch News.