Purpose 360: 2023 Purpose Predictions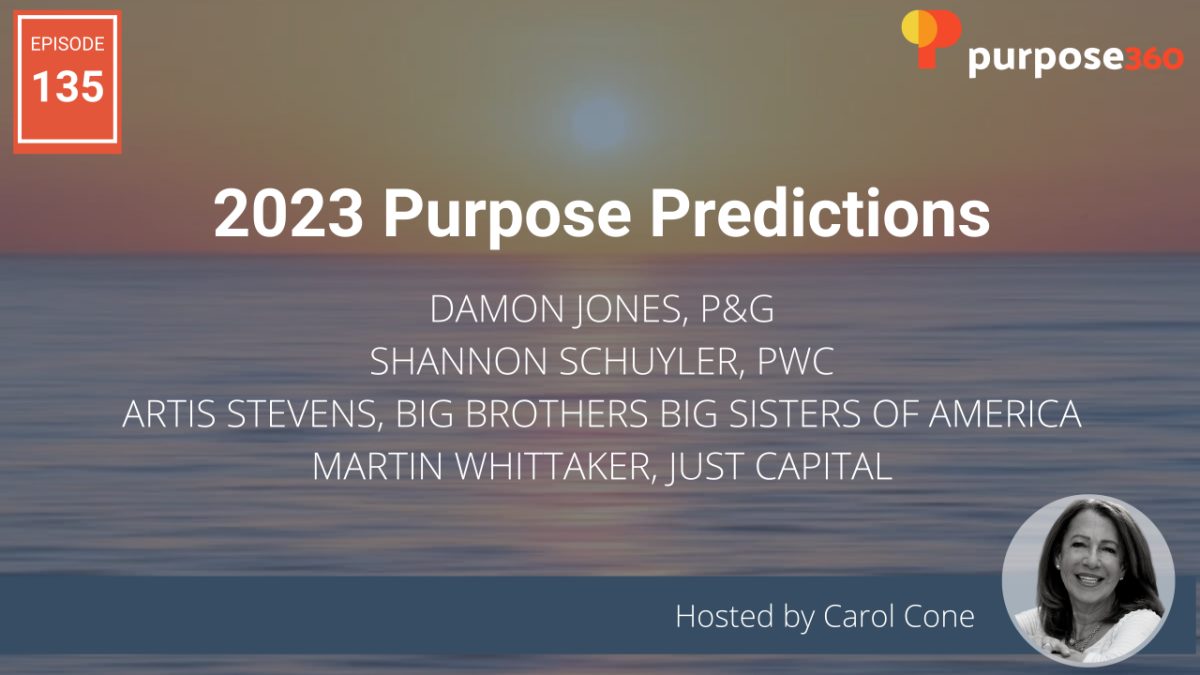 Purpose is under pressure.
Last year, we said 2022 would bring a "great reckoning" for corporate purpose – and it did. ESG made headlines and came under fire. Urgency around climate action accelerated, as progress failed to cool our planet. Employees shuffled between companies in search of greater meaning, pay, and balance. Twelve months later, we're left feeling unsettled, but sure of one thing: When a strategy like purpose causes this much tension and change throughout the global economy, it's for a good reason.
It is now a new year, bringing new opportunities for change, commitments, and action. But what challenges will purpose face this year? And how will purpose guide us to transformative change and progress?
We invited four great minds and leaders in purpose to answer these questions. Damon Jones, Chief Communications Officer at P&G; Shannon Schuyler, Chief Purpose and Inclusion Officer at PwC; Artis Stevens, President and CEO of Big Brothers Big Sisters of America; and Martin Whittaker, CEO of JUST Capital have joined Carol to share their insight, predictions, and advice for acting with purpose and succeeding in 2023.