Proudly Supporting Global Citizen Live: Defend the Planet. Defeat Poverty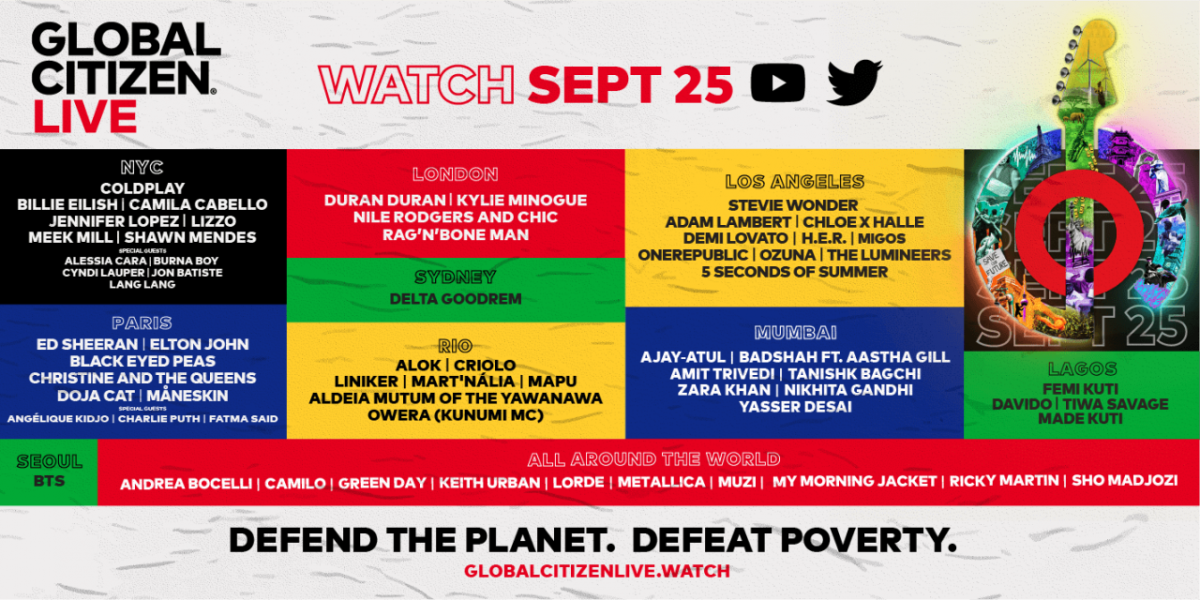 As a long-time partner, we share Global Citizen's belief that together, we can move the world – one action at a time – to curb climate change and tackle poverty.
On September 25th, we're proud to be joining Global Citizen for Global Citizen Live, a broadcast and streaming event to unite the world to defend the planet and defeat poverty. This 24-hour global event is part of Global Citizen's Recovery Plan for the World, which focuses on COVID-19, ending the hunger crisis, resuming learning, protecting the planet and advancing equity for all.
For global viewing options, please check here.
The broadcast will include P&G's Net Zero announcement—our company and brands' commitment to help reduce our carbon footprint by advancing and unlocking new climate solutions and partnering with our consumers on small actions they can take at home that can make a world of difference for the planet.
The event will feature an extraordinary lineup of artists who will perform from all over the globe including Lagos, Paris, New York City, Los Angeles, London, Sydney, Seoul, Rio de Janeiro and Mumbai. Jennifer Lopez, Billie Eilish, Ed Sheeran, Lizzo, Coldplay, Usher and H.E.R. are just a few of those performing during this do-not-miss event.