From Program to Possibility: Sabrina Teixeira, Director of Financial Operations at Gildan
In light of International Women's Day, Sabrina shares how some of Gildan's initiatives have empowered her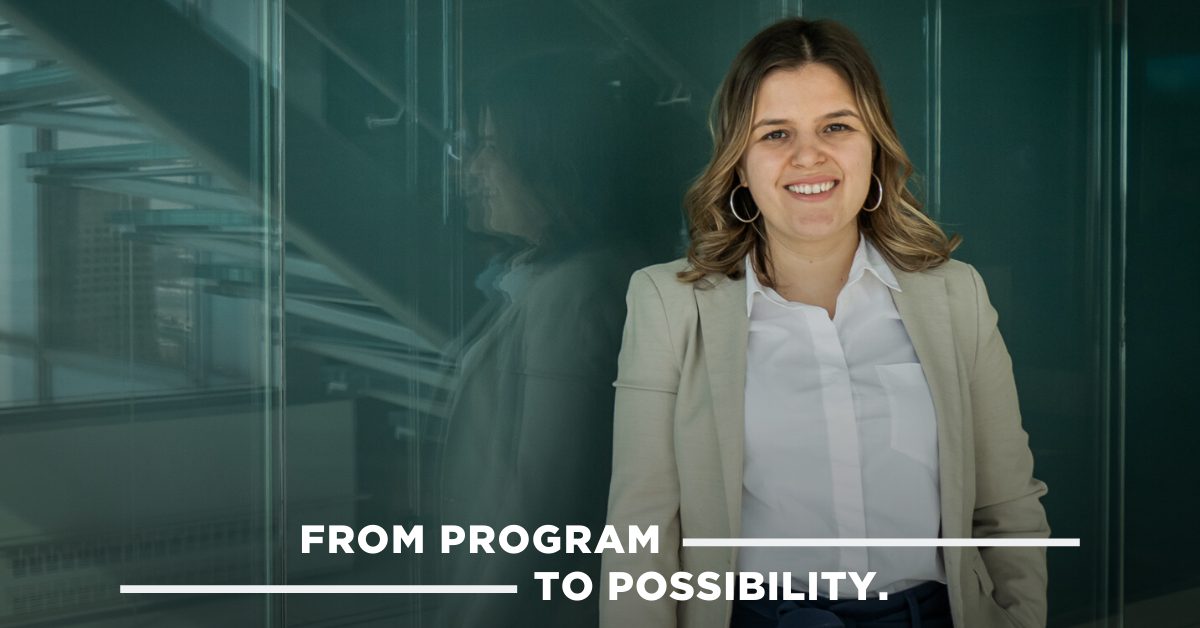 For International Women's Day, we asked Sabrina Teixeira, Director of Financial Operations at Gildan's headquarters, to share how some of the Company's initiatives have empowered her as a woman in the workforce. Sabrina chose to talk about the "Leading the Gildan Way" training program, an initiative that helps turn managers into leaders.
"The Leading the Gildan Way' program is designed to help us become the best leaders we can be. It focuses on our own development as individuals but also emphasizes the value of guiding, working, and communicating with people.
For me, communication was the most important skill I learned during the program. It's a big part of what I do, and I think it can play a key role in our success as women more generally – especially in a world as demanding as ours, where it is easy to feel intimidated. For some women, it can be hard to be assertive in the workplace, but the type of communication tools taught by the program helped me overcome those hurdles and gave me the confidence to be stronger in my career. I think that's why initiatives like these are important for elevating women: They help us feel confident!
Another thing that really impacted me was getting to listen to strong women in leadership tell us about their journeys. We got to hear all about where they started in their careers, and how they got to where they are today. This showed me that it was possible to grow in confidence and become stronger as a leader, which was really motivating for me.
When I got promoted from Manager of Financial Operations to Director of Financial Operations, I felt more confident about taking on my new leadership role as a young woman thanks to the skills I developed during the program, and for that I am grateful."
– Sabrina Teixeira, Director of Financial Operations