From Program to Possibility: Favia Marisol Consoro, Knitting Mechanic at Gildan
For International Women's Day, Favia shares how Gildan's professional development initiatives have supported her career growth and empowered her as a woman working in Mechanics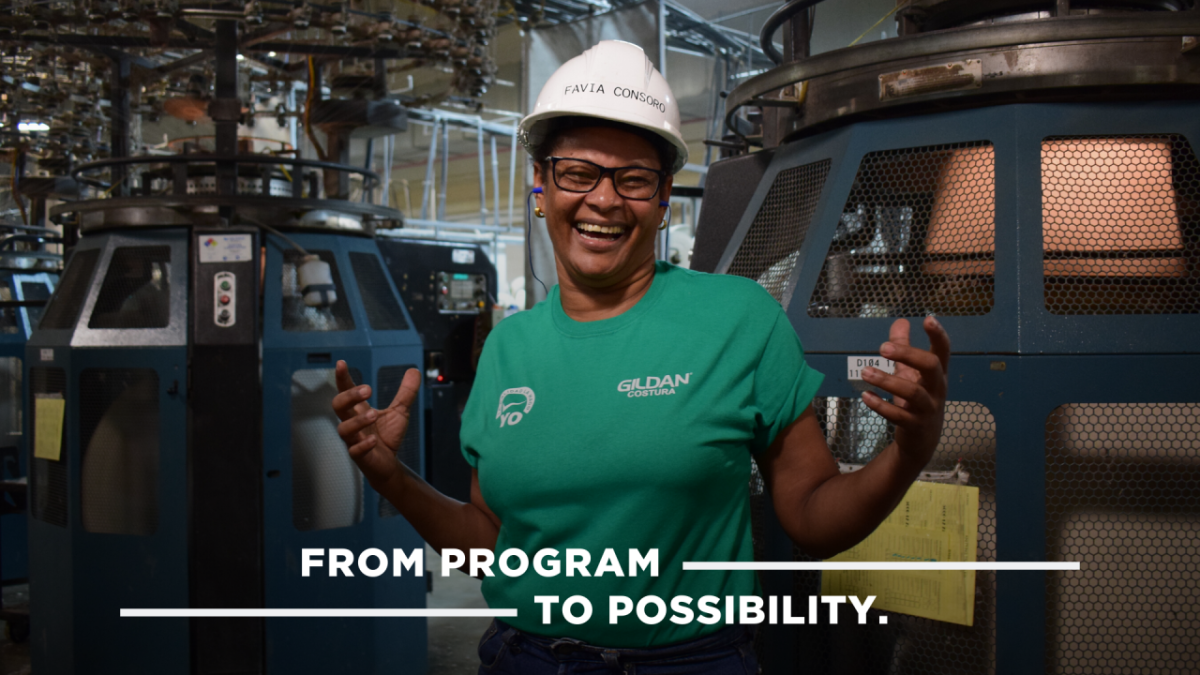 Favia has worked at Gildan in the Dominican Republic for over 15 years, and during that time, she participated in a variety of Company programs for professional development. In honor of International Women's Day, she reveals how her experiences in these initiatives have supported her career-development while empowering her as the only woman working in Mechanics at her facility.
"At Gildan, there are many programs and courses offered to employees, and I have been lucky to have participated in a variety of these programs over the years. In taking them, I've been able to grow in my career and learn new skills, allowing me to do things I'd never imagined before: from taking courses in mechanics and understanding complex machinery, to learning about management in my field. All these skills have given me more confidence in myself as well as in what I do – especially as a woman in my line-of-work.
These programs helped me to recognize that with the proper training, I could accomplish anything in my profession, which became important during the beginning of my career at Gildan when I started out as an operator. At the time, I was curious about trying something else. Mechanics caught my attention, and it was thanks to these initiatives that I felt inspired to pursue a position in that field. Two years later, I became a mechanic, and I have been working as one ever since.
Through my experiences here, I learned that I could be just as successful as men in my line-of-work. I am grateful for Gildan's efforts to allow anyone access to opportunities for growth and development. Seeing that makes me feel full of hope and pride."
– Favia Marisol Consoro, Knitting Mechanic