Popularity of Erb Institute Business Sustainability Case Studies on the Rise at WDI Publishing
Erb Faculty member, Andy Hoffman key to case study output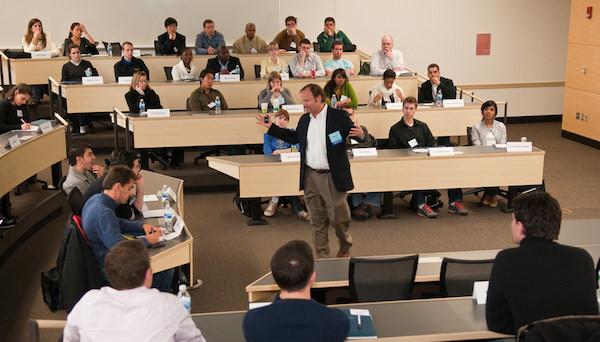 Andy Hoffman, Erb Institute faculty member. (Image courtesy of Ross School of Business)
Popularity of Business Sustainability Case Studies on the Rise at WDI Publishing
September 14, 2017 /3BL Media/ - "The volume of publishing over the past year is unprecedented within WDI Publishing," said Sandy Draheim, manager of marketing and case publishing at WDI.  Among the new cases are 10 from graduate students in Professor Andrew Hoffman's "Strategies for Sustainable Development" course.
This year's crop of 10 cases from Hoffman's students is the most WDI Publishing has published in its six-year partnership. The total number of published cases from the course is now nearly 50, and all have been widely adopted at leading business schools.
Hoffman, who also is a faculty member at the Erb Institute | Business for Sustainability, said having students write cases brings them into the process of knowledge creation and creates an incentive for them to do their best.
"WDI has been a fantastic partner in promoting the case studies that we have been developing at the Erb Institute," Hoffman said. "They are a true collaborator who helps us create the best possible product and then get it into the hands of those who can use it. WDI is a real asset to the University of Michigan, the Ross School of Business and the Erb Institute."
Read the full article here