PNC: Do you Know the Most Common Types of Cybercrime?
October is National Cyber Security Awareness Month, making it the perfect time to find out what you know (or maybe don't know) about keeping yourself and your information safe when it comes to cybercrime.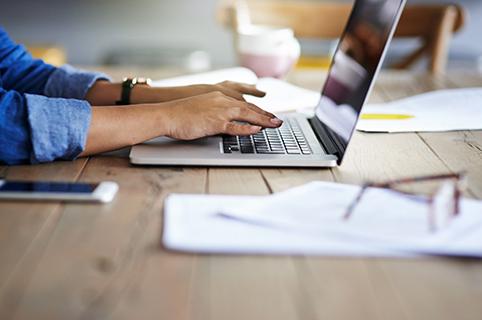 Cybercrime is more common than you might think. Every year, cybercriminals are developing new ways to attack businesses and consumers, making off with not only sensitive personal information, but also account numbers, passwords, address books and more. 
Just like with any crime, there's no standard crime scene or outcome from one of these events. Navigating the impact of a cybercrime is different for everyone and can be incredibly confusing. Industry terms such as "phishing scam" or "PII breach" used to describe cybercrimes can add to the confusion. 
It's easy to become overwhelmed if you've been a victim of a cybercrime, but the first step is to understand what type of cybercrime you've been targeted with and the type of information potentially exposed. So in the spirit of National Cyber Security Awareness Month, we're breaking down the five most common types of cybercrimes and how you can help protect against them.
1. Phishing Attack
In a phishing attack, cybercriminals use email or malicious websites to solicit personal information from an individual or company by posing as a trustworthy organization. Phishing attempts often arrive in the form of an email, but also can arrive as a text message (called SMiShing) or voicemail (Vishing).
2. Malware
Malware – or malicious software – is one of the most popular types of cybercrime because it can manifest itself into numerous formats. Malware could include anything from Trojan viruses to worms to spyware, and is still a key component in the majority of cybercriminal operations, including phishing attacks, credential breaches and more.[1]
3. Online Credential Breach (user names and passwords)
Becoming a victim of an online credential breach could occur in various ways – malware, phishing attack, credential stuffing, etc. – but the end result is always the same: cybercriminals have access to employees' or customers' personal online credentials (user name and password).
4. Debit or Credit Card Fraud
Theft and fraud committed using a credit or debit card to either obtain goods without paying or to obtain unauthorized funds from an account is not a new phenomenon. However, online shopping coupled with the rise in cybercrime has increased the amount of cyber fraud seen today.
5. Identity Theft
Similar to credit and debit card fraud, the risk of identity theft is on the rise as well. Due to the increasing use of computer networks and electronic data sharing, accessing consumers' personally identifiable information is getting easier for cybercriminals.
It's important to remember that cybercrime comes in many forms. When it comes to cybersecurity, ignorance isn't bliss and time is always of the essence. Make sure you are taking steps to help keep yourself safe.
To learn more, visit PNC's security and privacy site »