Planet Water Foundation Brings Water-Cleaning Technology to Puerto Rico
Planet Water Foundation Brings Water-Cleaning Technology to Puerto Rico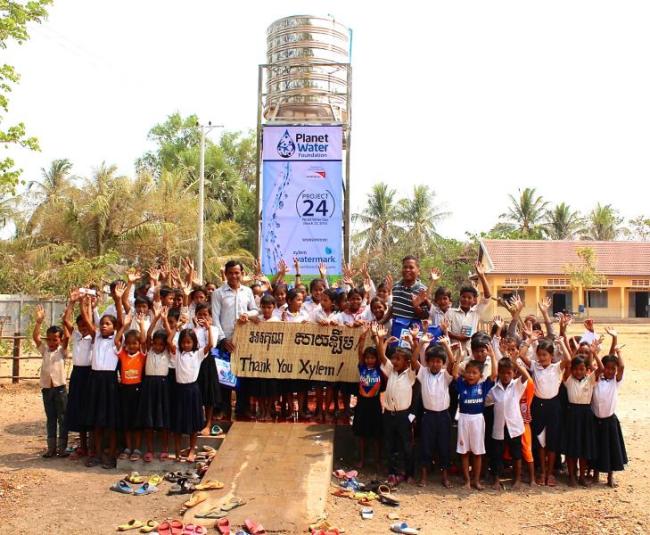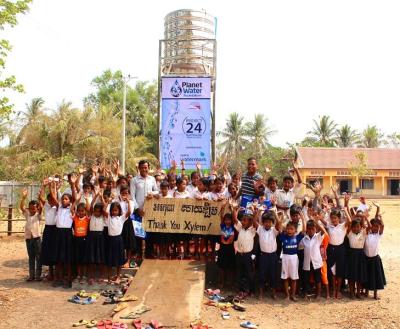 Monday, November 20, 2017 - 8:00am
Planet Water Foundation, an organization focused on bringing clean water to impoverished communities, has announced plans to help Puerto Ricans in the wake of Hurricane Maria. The natural disaster has devastated the country, with consequences on drinkable water supplies.
The organization will deploy 12 AquaTower water filtration systems. These filters source water by eliminating all types of microorganisms that can cause disease. What's better: with no electricity or toxic chemicals.
Each unit can produce up to 10,000 liters of potable water per day, supplying around 1,000 people. "The scope of devastation to Puerto Rico's water and power infrastructure has created a humanitarian crisis that requires a unique solution to the immense need for safe drinking water," says Mark Steele, Planet Water Foundation founder and CEO.
The project is partially funded by Xylem, a global water technology company. Xylem has previously supported Planet Water with funding, besides employee and supplier volunteer hours, in more than 250 communities in the Asia-Pacific region.
Click here to read the full article
About Xylem Watermark
Xylem Watermark, Xylem's corporate citizenship program, provides and protects safe water resources for many of the world's most vulnerable communities and educates individuals around the globe about water issues. This social commitment reflects Xylem's ethos of valuing the "triple bottom-line": financial, environmental and social.  The company firmly believes in the notion of doing well by doing good, and dedicates resources to initiatives that demonstrate its commitment.
Xylem Watermark was founded in 2008 and, with its six nonprofit partners, has provided clean water and sanitation solutions to over three million people in 25 countries. Xylem launched its first Global Month of Service in October 2016 to provide a focused time to inspire employees to get involved and bring the mission of Xylem Watermark to their communities. This year, Xylem Watermark launched the Make Your Mark 30 Day Challenge to engage employees in solving global and local water issues in ways that they are passionate about.
To learn more about Xylem Watermark, please visit www.xylemwatermark.com.