Piedmont Natural Gas Invites Community to 'Share the Warmth' on #GivingTuesday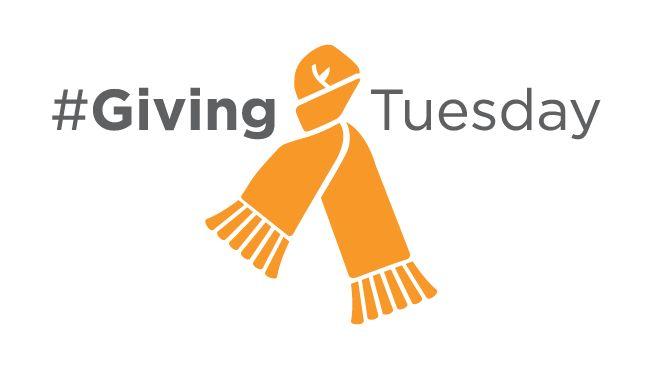 CHARLOTTE, N.C., November 28, 2017 /3BL Media/ – Piedmont Natural Gas will participate in Giving Tuesday Nov. 28 by inviting its customers to support Share the Warmth, a Piedmont Natural Gas program that helps families in need stay warm when they can't pay their energy bills.
To encourage the act of giving and sharing warmth with our neighbors, Piedmont is distributing symbolic orange scarves to its community partners, asking them to support Share the Warmth by posting selfies with the scarves on social media using the hashtag #PNGSharetheWarmth.
"Anybody can experience hardships, which is what makes Share the Warmth such a critical program, and why we're appealing to Piedmont's customers to help make sure no one goes without heat this winter," said Frank Yoho, executive vice president of Duke Energy's natural gas operations and president of Piedmont Natural Gas. "This is just one of the ways Piedmont is working to make our communities stronger. Giving Tuesday is a perfect opportunity to show that even a small contribution can make a big difference for those in need."
Customers can participate by enrolling in Piedmont's Share the Warmth Round Up program to have their monthly bill rounded up to the nearest dollar. One hundred percent of the difference helps neighbors in need pay their energy bills, regardless of the energy source used in the home, including natural gas, propane, oil and electricity. The most a customer could pay is $12 a year, and donations go to help residents in the community where the money is collected.
Customers can enroll by going to piedmontng.com/SharetheWarmth, filling out the form on the back of their bill or calling Piedmont at 800.752.7504 .
Since 2003, Piedmont Natural Gas, its customers, the community and the Piedmont Natural Gas Foundation have donated more than $3.1 million to the Share the Warmth program.
About Piedmont Natural Gas
Piedmont Natural Gas, a North Carolina corporation, is an energy services company whose principal business is the distribution of natural gas to more than a million residential, commercial, industrial and power generation customers in portions of North Carolina, South Carolina and Tennessee. Piedmont provides a foundation for establishing a broader strategic natural gas infrastructure platform within Duke Energy to supplement and complement the previous natural gas pipeline investments and the natural gas business located in the Midwest.
Duke Energy is a Fortune 125 company traded on the New York Stock Exchange under the symbol DUK. More information about the company is available at duke-energy.com. 
The Duke Energy News Center serves as a multimedia resource for journalists and features news releases, helpful links, photos and videos. Hosted by Duke Energy, illumination is an online destination for stories about people, innovations, and community and environmental topics. It also offers glimpses into the past and insights into the future of energy.
Follow Duke Energy on Twitter, LinkedIn, Instagram and Facebook.
Stacey Perrow
Piedmont Natural Gas
704.731.4102  │ 24-hour: 877.348.3612 
stacey.perrow@duke-energy.com