PHOTO: City of Stamford Proclamation for "Nestle Cares" National Day of Service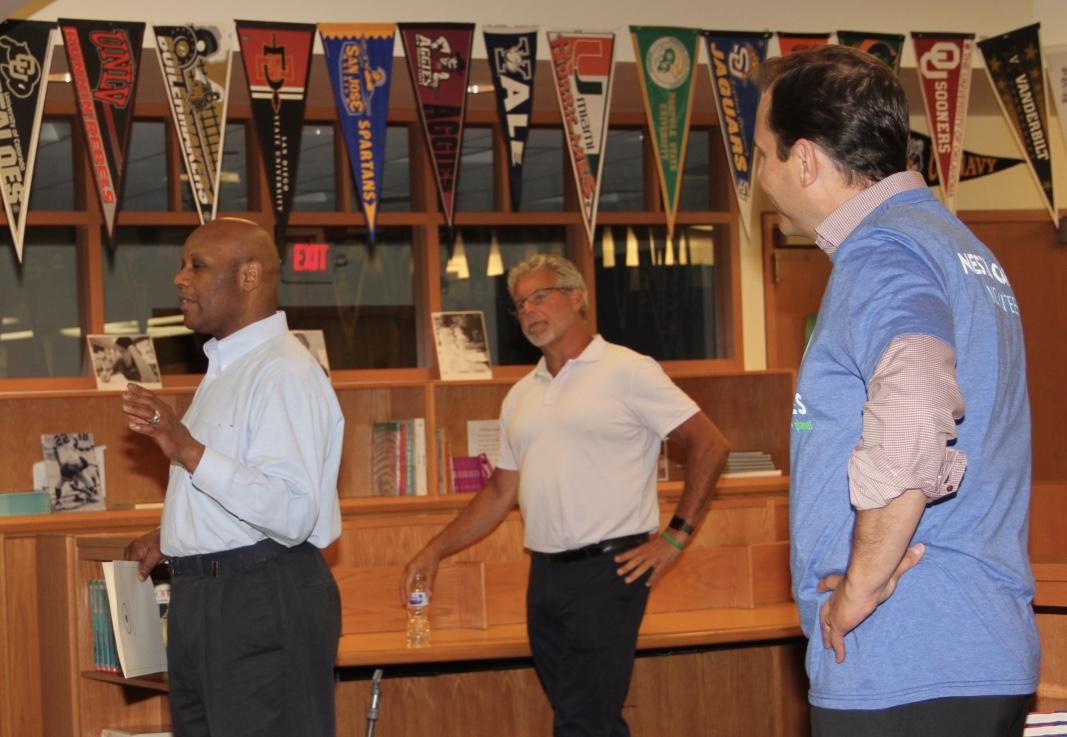 Michael Pollard, Chief of Staff for the Mayor of Stamford, presents a proclamation on behalf of the city to Nestlé Waters North America CEO Fernando Mercé at Domas youth center in Stamford. The proclamation declared August 2, 2018 "Nestlé Cares Day" in honor of the company's national day of service.
August 2, 2018  marked Nestlé's third annual Nestlé Cares day of service, an effort that unites its eight operating companies in 47 states to make a difference through more than 150 events nationwide. This year, Nestlé expanded its work with Feeding America®, the largest domestic hunger-relief organization in the U.S., to support local food banks and non-profit organizations that provide nutritious foods to families in need.