Philadelphia Eagles & Tork to Donate $39,000 Worth of Essential Hygiene Products to Project HOME on Wednesday, February 22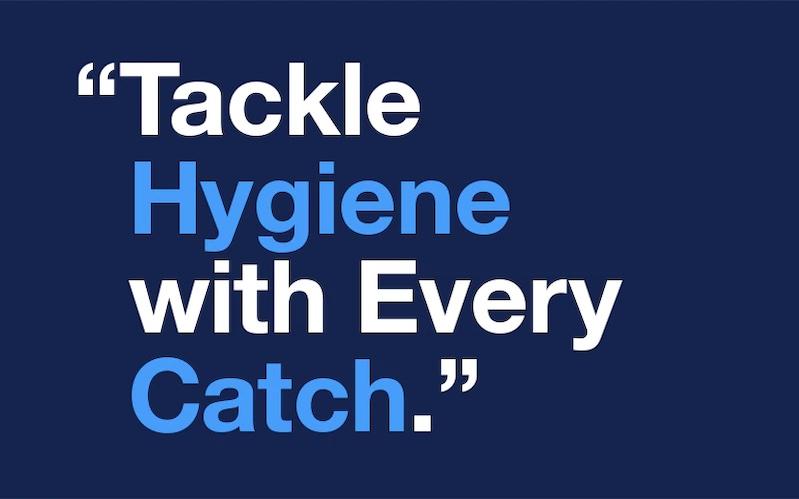 Originally published on Tork News Center
The Philadelphia Eagles and Tork®, the professional hygiene brand from the global hygiene and health company, Essity, with North America headquarters in Philadelphia, have teamed up for the second consecutive year to "Tackle Hygiene with Every Catch" and promote the benefits of proper hygiene. For every completed catch made by the Eagles from September 19 through the end of the season, Tork pledged to donate $100 worth of hygiene products to Project HOME, a local nonprofit organization committed to empowering adults, children and families to break the cycle of homelessness and poverty, and to enable all to attain their fullest potential.
The "Tackle Hygiene with Every Catch" campaign aims to raise awareness around the important role good hygiene plays in keeping our community healthy and promote the benefits for fans, players and the community through the donation of toilet paper and surface disinfecting wet wipes.
Thanks to 390 receptions by the team, Tork will be donating $39,000 worth of hygiene products to Project HOME on Wednesday, February 22 as part of a ceremonial check presentation and hygiene product delivery at the Cira Center Lobby.
Last year, $26,500 worth of sustainable hygiene products were donated to Project HOME.
About Essity
Essity is a leading global hygiene and health company. We are dedicated to improving well-being through our products and services. Sales are conducted in approximately 150 countries under the leading global brands TENA and Tork, and other strong brands, such as Actimove, JOBST, Knix, Leukoplast, Libero, Libresse, Lotus, Modibodi, Nosotras, Saba, Tempo, TOM Organic, Vinda and Zewa. Essity has about 48,000 employees. Net sales in 2022 amounted to approximately SEK 156bn (EUR 15bn). The company's headquarters is located in Stockholm, Sweden, and Essity is listed on Nasdaq Stockholm. Essity breaks barriers to well-being and contributes to a healthy, sustainable and circular society. More information at www.essity.com.
About Tork 
The Tork brand offers professional hygiene products and services to customers worldwide ranging from restaurants and healthcare facilities to offices, schools and industries. Our products include dispensers, paper towels, toilet tissues, soap, napkins and wipers, but also software solutions for data-driven cleaning. Through expertise in hygiene, functional design and sustainability, Tork has become a market leader that supports customers to think ahead so they're always ready for business. Tork is a global brand of Essity and a committed partner to customers in more than 110 countries. To keep up with the latest Tork news and innovations, please visit Torkusa.com. 
About Project HOME
Since 1989, Project HOME has helped thousands of people break the cycle of homelessness and poverty by providing a continuum of care that includes street outreach, supportive housing and comprehensive services that focus on health care, education and employment through both adult and youth education and enrichment programs at the Honickman Learning Center and Comcast Technology Labs and community-based health care services at the Stephen Klein Wellness Center. Project HOME and its partners have pledged to end chronic street homelessness in Philadelphia. To learn more, visit www.projecthome.org.