Patients are the Purpose: Bristol-Myers Squibb's Global Patient Week
Bristol-Myers Squibb dedicates one week each year to recognize what its employees do every day: focus on patients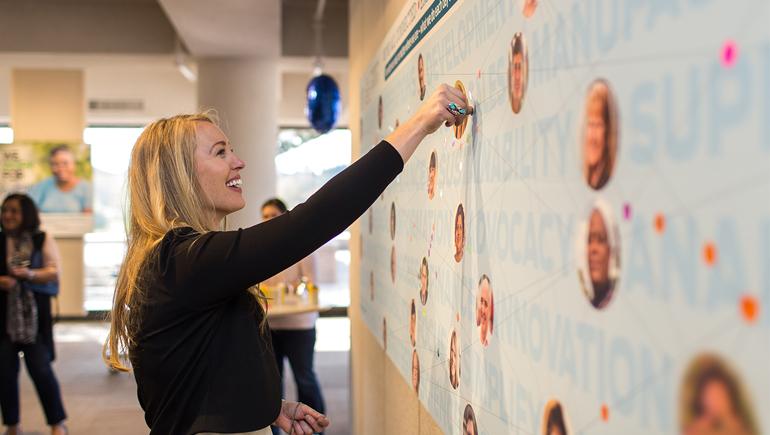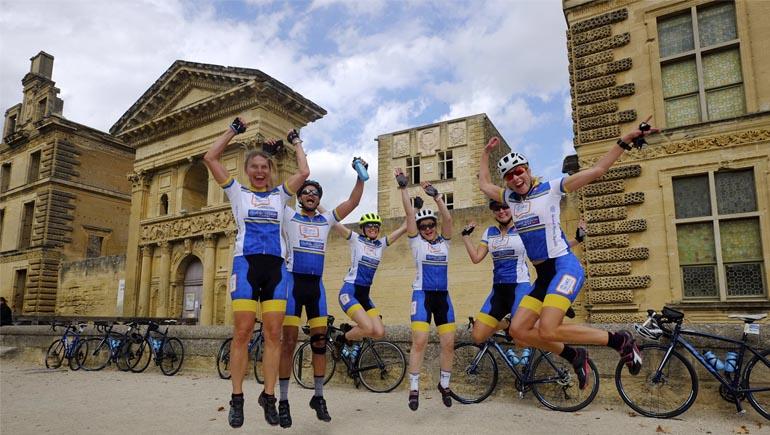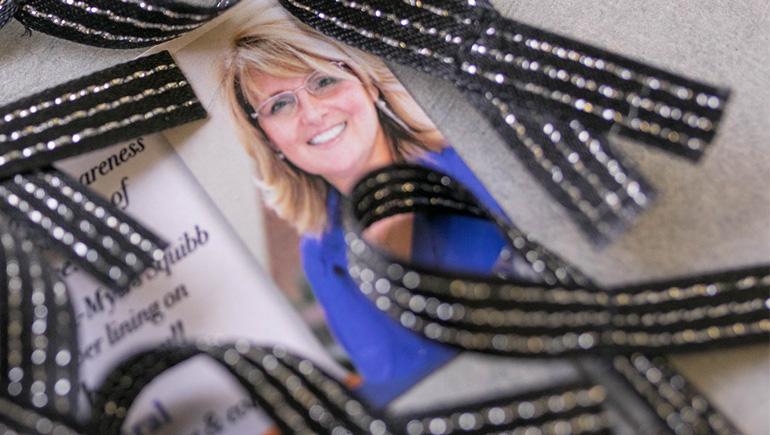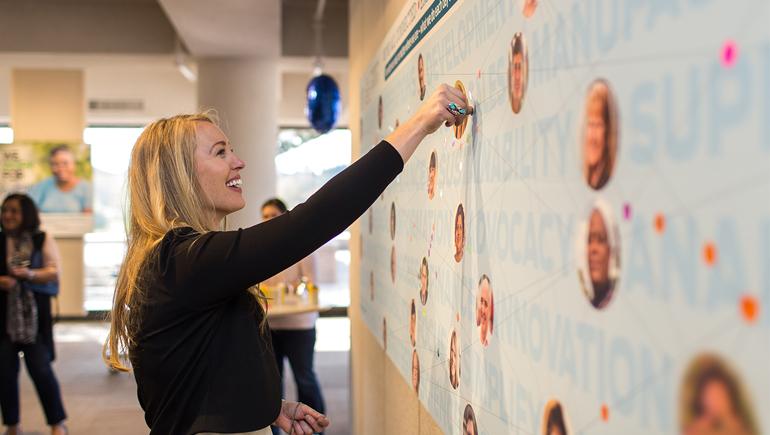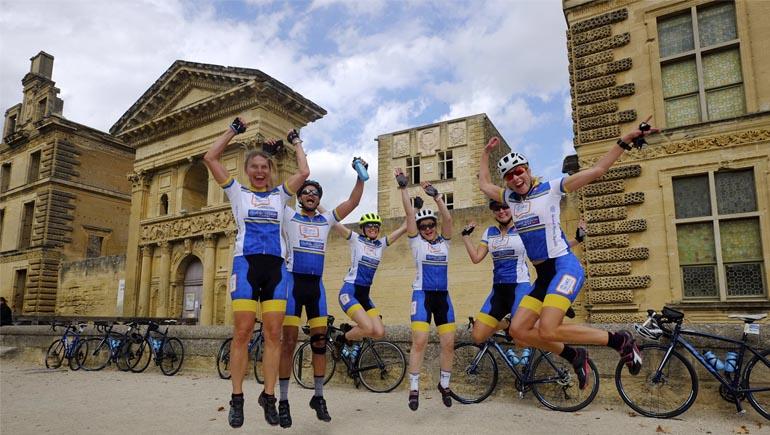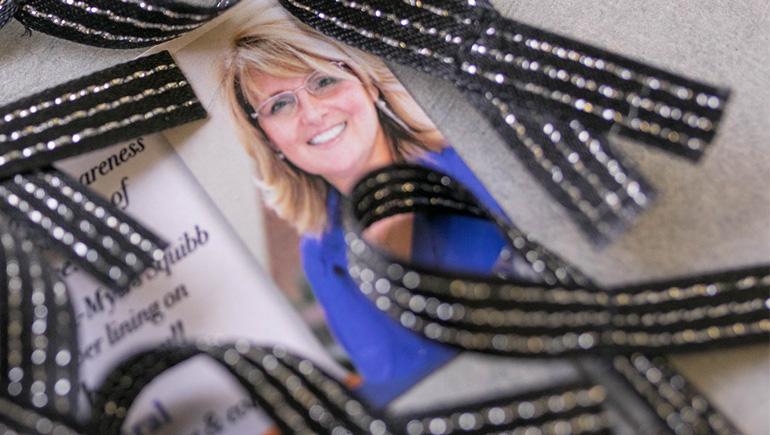 Whether they work in scientific research, marketing, human resources, information technology or accounting, all employees of Bristol-Myers Squibb play a role in helping the company work to create and deliver life-changing medicines.
But because most employees don't work directly with patients, they never see firsthand how their work helps people.  
Senior leadership at Bristol-Myers Squibb came to that realization several years ago, when they began inviting patients to speak at executive meetings. In hearing patient stories, they saw the corporate mission brought to life. 
"Whenever we listened to a patient talk about his or her journey, the inspiration and motivation in the room was palpable," says Chief Commercial Officer Murdo Gordon. "We knew that we needed to spread this feeling of connection to our patients throughout our company." 
Connecting employees with patients has since become the focus of company culture, and this is recognized formally during Global Patient Week each September. The event, now in its third year, brings patients to Bristol-Myers Squibb facilities around the world to share their stories and meet the people who played a role in their fight against disease. 
More than a week of events and speeches, Global Patient Week reinforces what Bristol-Myers Squibb's approximately 25,000 employees in every function, office and country do every day throughout the year: keep patients at the center of everything they do.
"We come to work each day driven by our mission, acting with a sense of urgency for our patients and their families because there is still so much more to do." — Giovanni Caforio, Chairman and CEO
More than 60 patients will participate in this year's Global Patient Week activities at Bristol-Myers Squibb offices around the world.
Finding Connections to Patients
In its offices worldwide, Bristol-Myers Squibb asks a question that helps employees visualize the patients whose lives depend on their work: "Who are you working for?"
"You may not see the patient who is benefitting from our science, but certainly you know someone in your life, in your mind or your heart who has been touched by serious disease," says Chief Human Resources Officer Ann Judge. "Remember that person when you're working every day to help patients prevail."
Since the company adopted the mantra in 2014, employees have shared more than 1,000 stories about loved ones who have faced cancer and other serious illnesses Bristol-Myers Squibb is working to treat.
As the company began sharing patient stories in videos and on posters displayed throughout offices, "Who are you working for?" became ingrained in company culture and sparked an outpouring of emotion. Soon, employees were asking if they could hear more patient stories. The idea of Global Patient Week emerged as a way to further recognize the importance of the company's work and the employee-patient connection. 
"The response has been overwhelming," Judge says. "That emotional bond has proven to be very strong and defines who we are as a company."
Honoring Patients Around the World
During last year's Global Patient Week, employees at Bristol-Myers Squibb locations worldwide showed their support for patients, both inside and outside the office, in events connected directly and indirectly to the program. 
In the Coast 2 Coast 4 Cancer Ride, relay teams of Oncology employees biked 2,800 miles from Oregon to New Jersey to raise money for Stand Up To Cancer, which funds cancer research.
The American ride inspired a European counterpart, the Country 2 Country 4 Cancer Ride. Bristol-Myers Squibb employees, including novice cyclists and cancer survivors, biked in last year's inaugural 2,400-mile relay ride to support the Union for International Cancer Control, an advocacy organization for cancer patients.
Meanwhile, employees hosted fundraisers and special events at their offices to connect with patients and each other.
As the European cyclists finished their ride in Munich, the company's German headquarters hosted a Global Patient Week kickoff and town hall led by Chairman and CEO Giovanni Caforio and livestreamed around the globe.
In France, employees focused on supporting children with cancer through a fundraising road race and the creation of a calendar developed in partnership with an organization that grants wishes to seriously ill young people and children.
Staff members in the company's offices in Mexico, Brazil and other parts of Latin America staged events such as road races and tree-planting ceremonies.
Employees in Japan shared personal stories for a contest; while in China, employees arranged and sent plants to cancer patients as symbols of life and hope. 
This year, more than 60 patients will serve as participants, panelists and speakers at Global Patient Week events around the world. Among these, the company will host a family-style barbecue at its new Princeton Pike facility in New Jersey to bring patients and employees together. 
While the events celebrate survivorship, they also reinforce that more work lies ahead, underscoring the theme of this year's week: "Because There is More to Do." 
"We come to work each day driven by our mission, acting with a sense of urgency for our patients and their families because there is still so much more to do," says CEO Caforio. "This week is an important reminder of the patients without treatment options, where our next innovation could provide an answer." 
Becoming Part of the Family
While Global Patient Week is meant to rally employees around the company's mission, Dina S. says that participating as a patient is also an opportunity to say thank you.
In 2010, she was diagnosed with a rare type of stage 4 cancer. The cancer was still spreading after two surgeries until she tried a new treatment that was successful.
"I think Patient Week is a time where they're honoring the patients, but really the patients are honoring them for their work for us," says Dina, 49, of Connecticut. "They've done so much to help keep us here—to help keep us with our families."
David G. says that the work done by Bristol-Myers Squibb employees has inspired him to keep sharing his story at Global Patient Week and other events. Diagnosed with stage 4 cancer in 2008, David faced two rounds of chemotherapy, two rounds of radiation and two surgeries before entering a clinical trial.
"It's hard to believe they have a family like this, of employees, and that I'm part of that family," says the Baltimore resident, 67, who has not had a treatment for four years. "You don't know how good that makes me feel."
Alicia A., too, refers to the company as a "family" after undergoing treatment for stage 4 cancer. Told at the time of diagnosis in 2014 that she had less than a year to live, she now calls herself a survivor.
Through Global Patient Week and other activities, Alicia, 54, has become acquainted with many employees at the New Jersey office near her home.  
The first time she saw the wall of colorful cancer ribbons on display at the office, it struck her that they were missing something. When she returned, she brought gifts for employees:  ribbons this time lined with silver.
"I gave the ribbons a silver lining as a thank you" she told them. "I see the silver lining now, as so many others do, because of you and your work."