Owens Corning Recognized for Green Power Leadership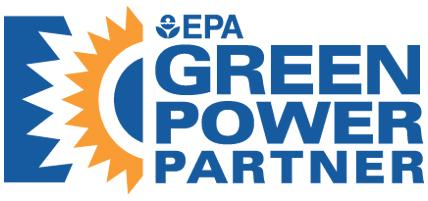 Owens Corning has debuted at #16 on the U.S. Environmental Protection Agency's (EPA's) National Top 100 List of the largest green power users from the Green Power Partnership. The company is also #11 on the list of Green Power Partners from the Fortune 500®.
Nearly 59% of the power needed for Owens Corning's U.S. operations is green power directly attributable to our renewable energy programs. The power purchase agreements the company signed in 2015 enabled new wind capacity in Texas and Oklahoma. Both wind farms came online in late 2016 and have the potential to generate 1.1 million megawatt hours annually.
In Toledo, Ohio, a 2.4-megawatt solar array provides approximately 20% of the power for the company's world headquarters. Solar panels also provided 8% of the electricity needed at the insulation plant in Delmar, New York, and 5% for the roofing plant in Kearny, New Jersey.
The company's goal is to switch to 100% renewable electricity by 2030, as a critical strategy in combating climate change.
"It's an ambitious goal," said Jim Close, senior sustainability analytics lead. "For a global manufacturer, it comes with some challenges, but we know it's the right thing to do. The Green Power Partnership offers tools and resources to support our work, and we appreciate the recognition of the progress we've made."
Owens Corning's choice to use green power helps advance the voluntary market for green power, as well as the development of those sources.
Learn more about sustainability at Owens Corning
For additional information about the Green Power Partnership, please visit www.epa.gov/greenpower.