NortonLifeLock Donates More Than 1 Million Meals to Feed Neighbors
Giving has never been more important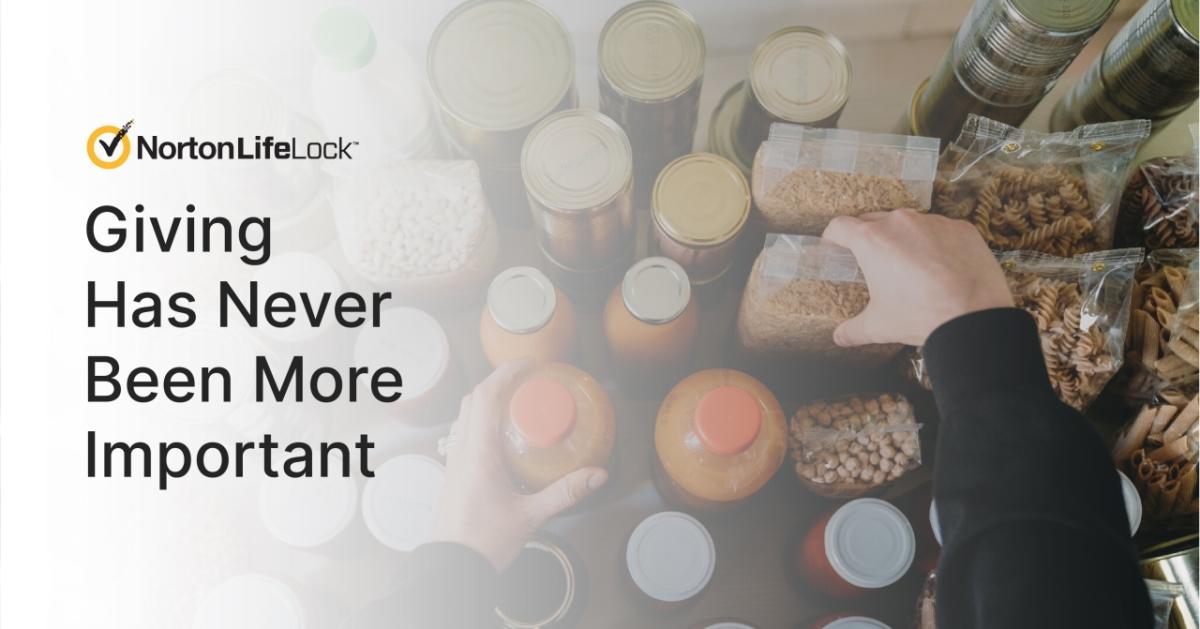 NortonLifeLock Blog | Corporate Responsibility
By Griselda Orozco, Corporate Responsibility Manager
As we gather in groups large and small this holiday season, it's hard to ignore the fact that a growing number of people are going hungry. Over 800 million people in low-income countries spend most of their income on food and a July 2021 report by five United Nations agencies found that global hunger spiked in 2020, with 2.3 billion people lacking year-round access to adequate food. 
Why is this happening? While factors like climate change, conflict, and rising income disparities are at play, the COVID-19 pandemic has resulted in drastic and widespread effects in almost every country due to supply chain disruptions and increased demand. The World Bank expects food security impacts to continue in 2022 and beyond. In fact, even though world food prices fell in June 2021, they are still nearly 34% higher than last year and hit their highest levels since July 2014. 
At NortonLifeLock, we're committed to helping people in the ways they need it most. We are proud of our culture of giving and throughout the year we focus on increasing digital safety and literacy; supporting diversity, equity, and inclusion; and funding environmental action. We also support the global communities where our team members live and work and feel deeply that everyone deserves a meal for themselves and their families.  
We are taking action this holiday season and have donated $150,000 to organizations providing hunger relief, including Feeding America, Save the Children India, and The European Food Banks Federation. 
Our support has provided 1.2 million meals to help feed our global neighbors. 
Feeding America has been battling food insecurity for over 40 years and supports over 200 food banks and 60,000 food pantries and meal programs in the United States. A donation to Feeding America supports a nationwide network that targets schools, emergency disaster relief, and other programs at the front line of hunger. Save the Children works in 18 states in India and has helped more than 11 million children. Aligned with Save the Children's Global Breakthroughs for 2030, Save the Children in India strives to build a world where every child attains the right to survival, protection, development, and participation. The European Food Banks Federation (FEBA) is a network of more than 300 food banks in 29 European countries, working to prevent food waste and reduce food insecurity. In 2020, food banks from the FEBA network redistributed 860,000 tonnes of food assisting 12.8 million people in need. 
These, and other well-established and effective nonprofits are supporting those who need it most this holiday season. They welcome all monetary contributions and I encourage you to do what you can to help. You can join NortonLifeLock this year in the battle against food insecurity by: 
We wish you a safe and happy holiday season and may your digital world be merry and bright!