Nickelodeon Volunteers Build Backyard Oasis for Los Angeles Residence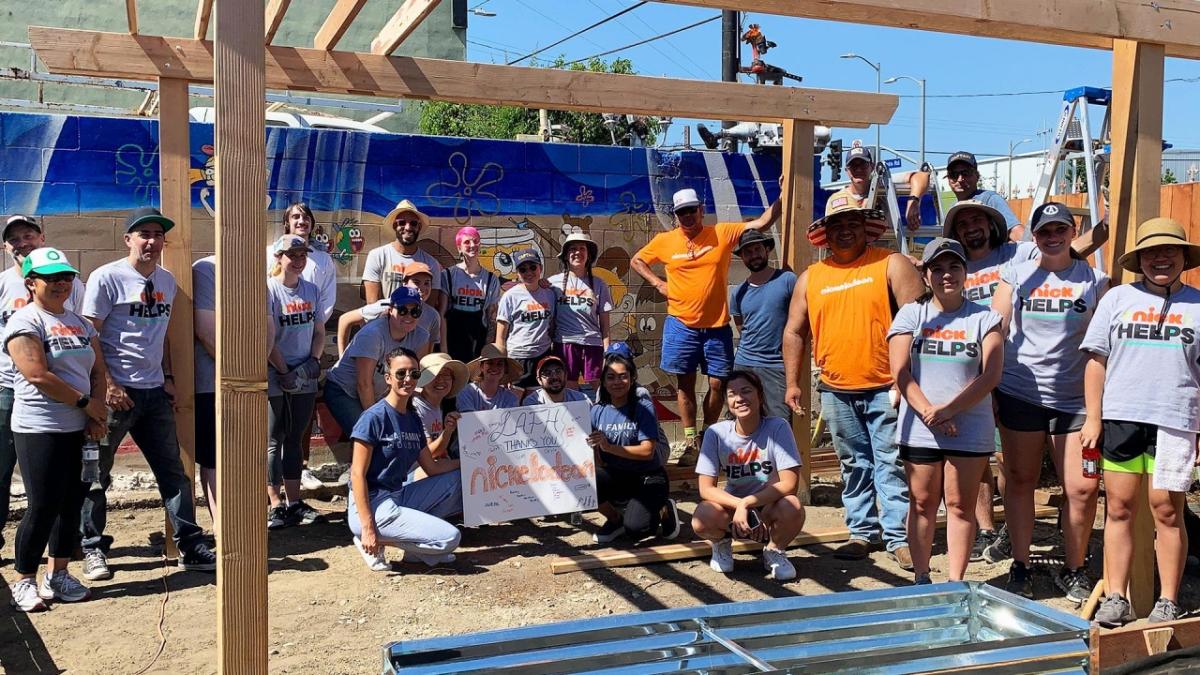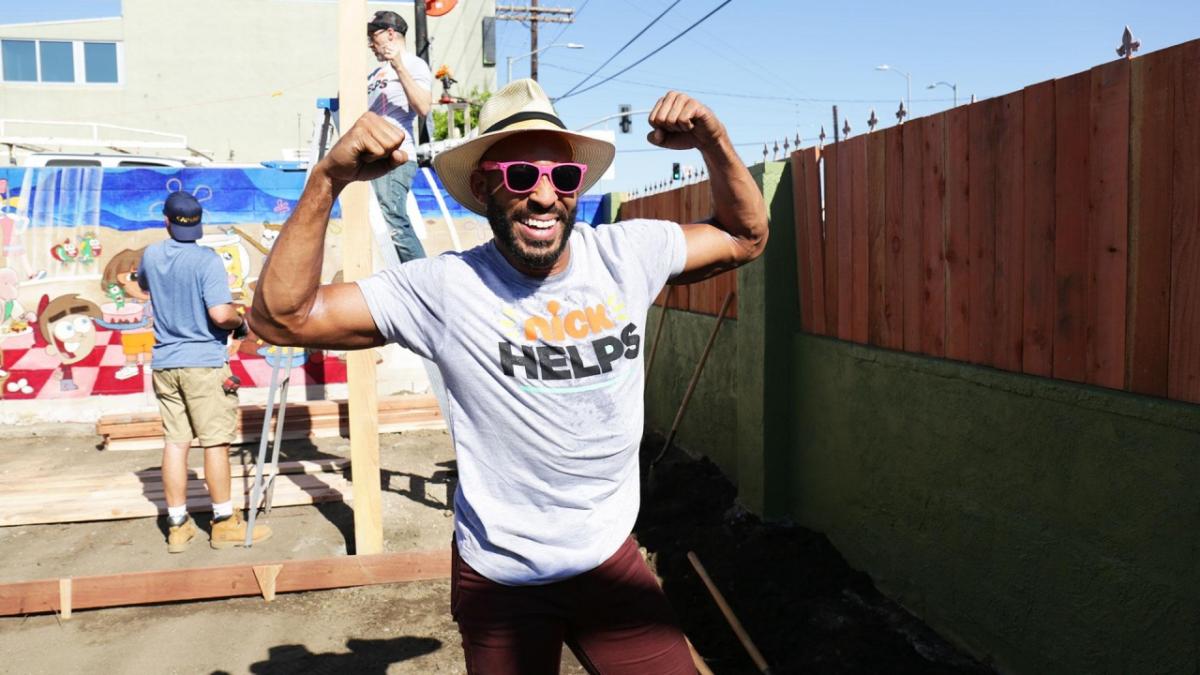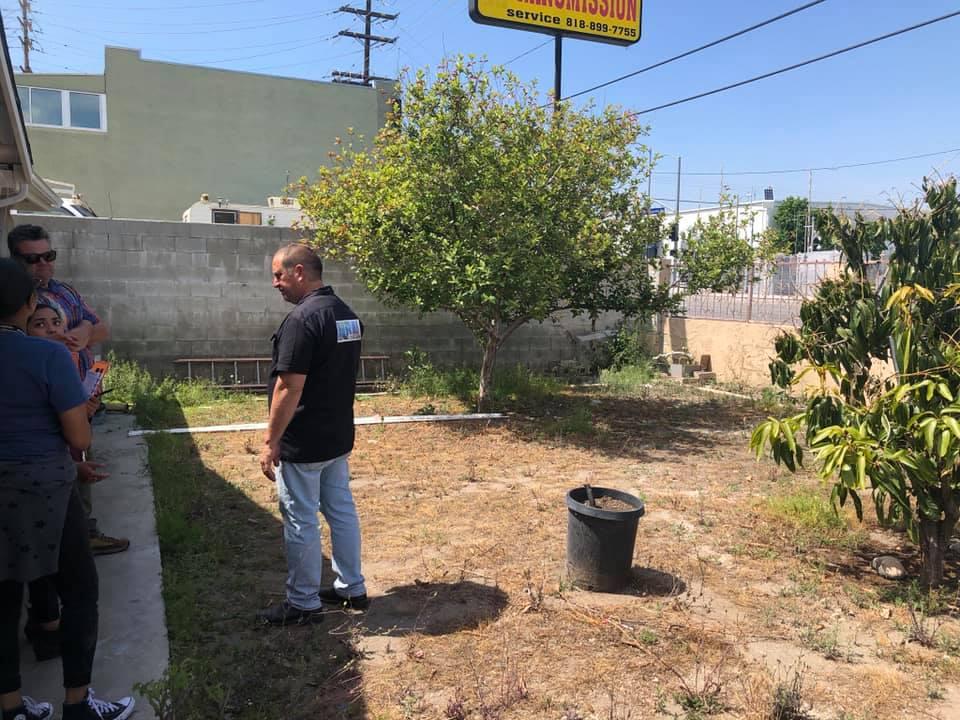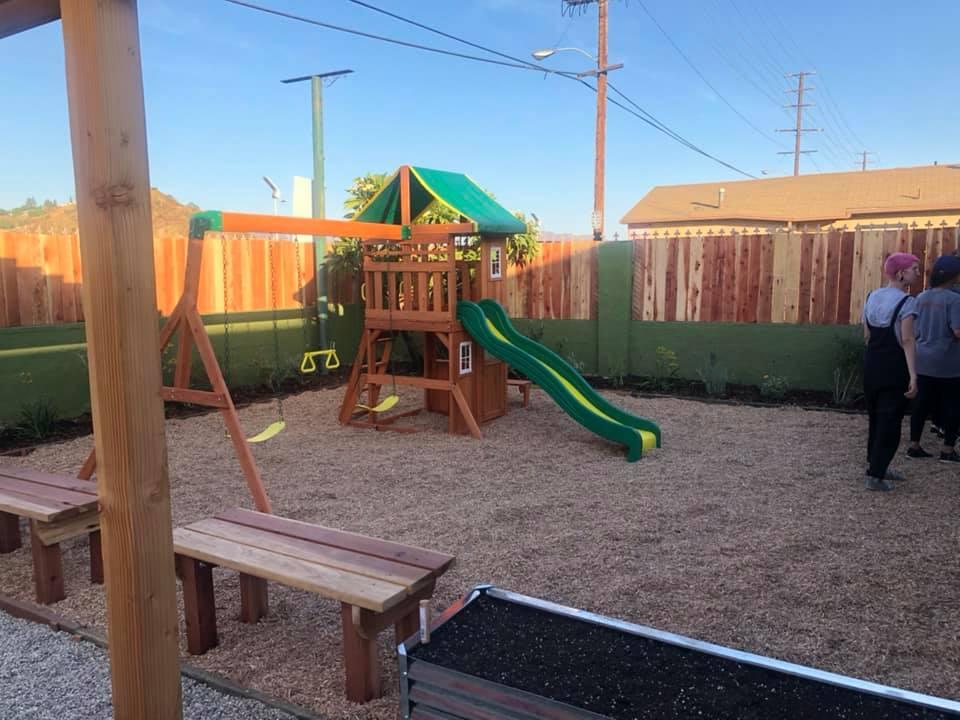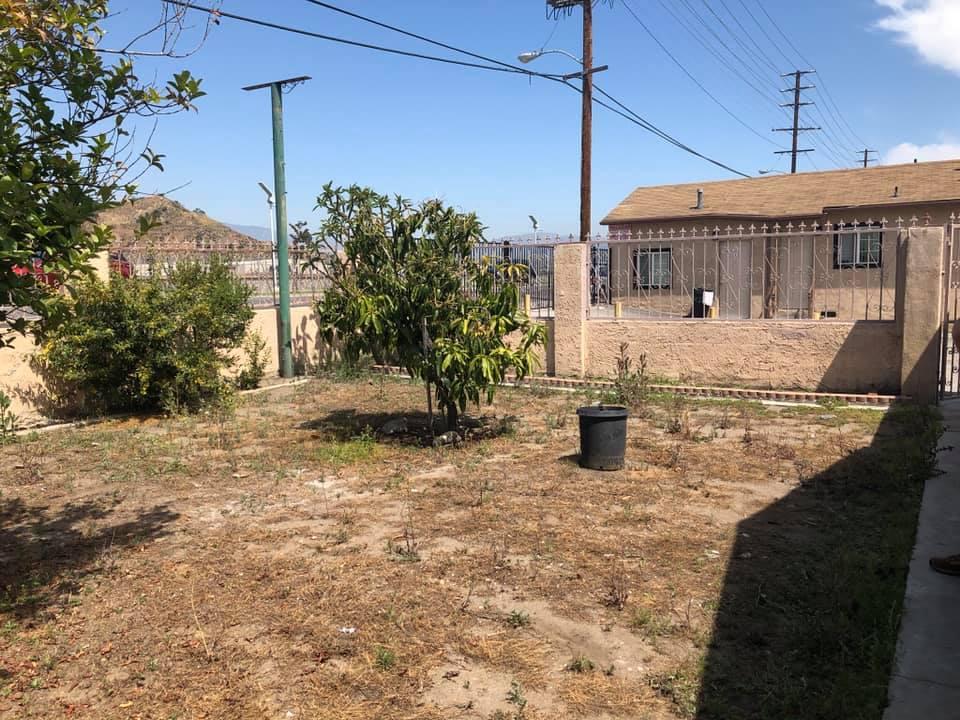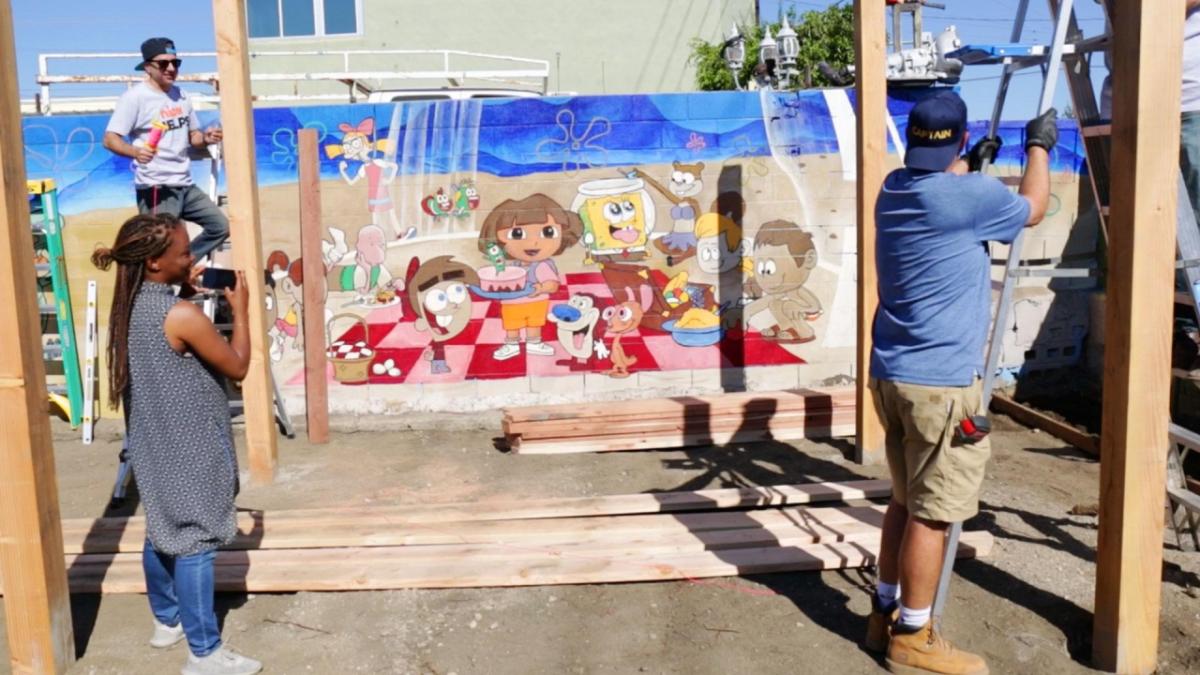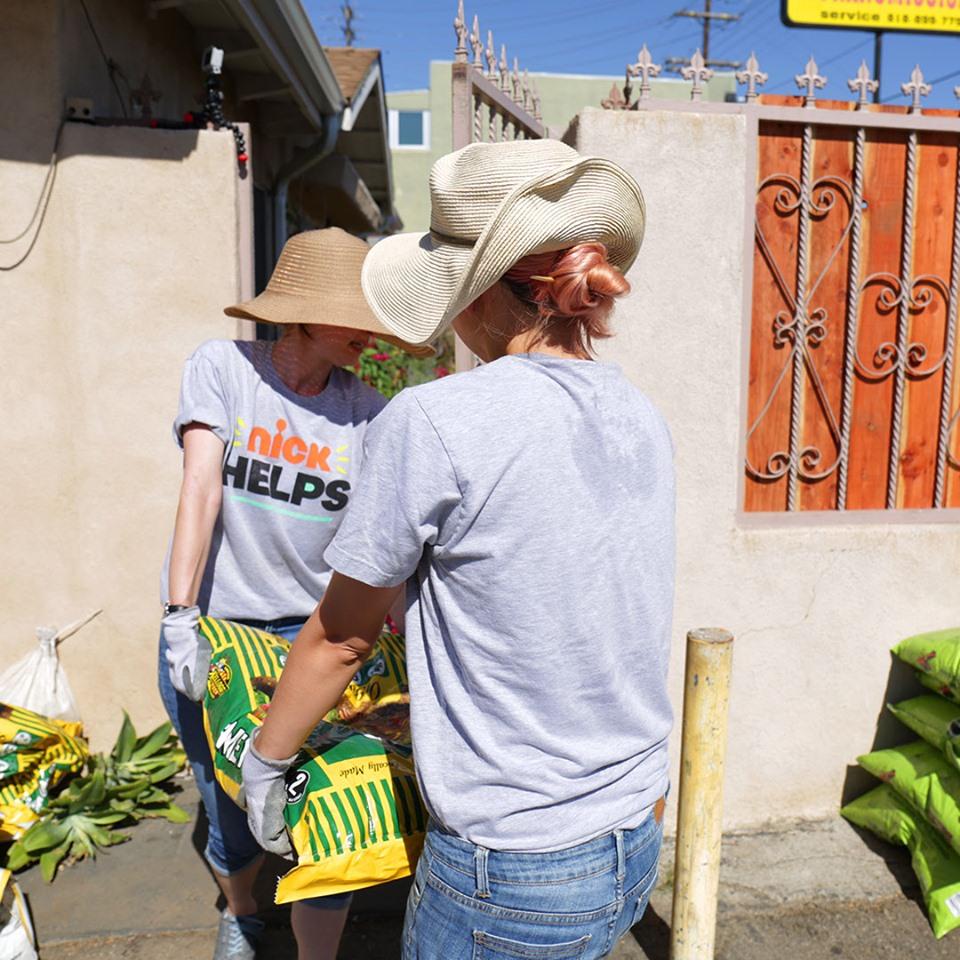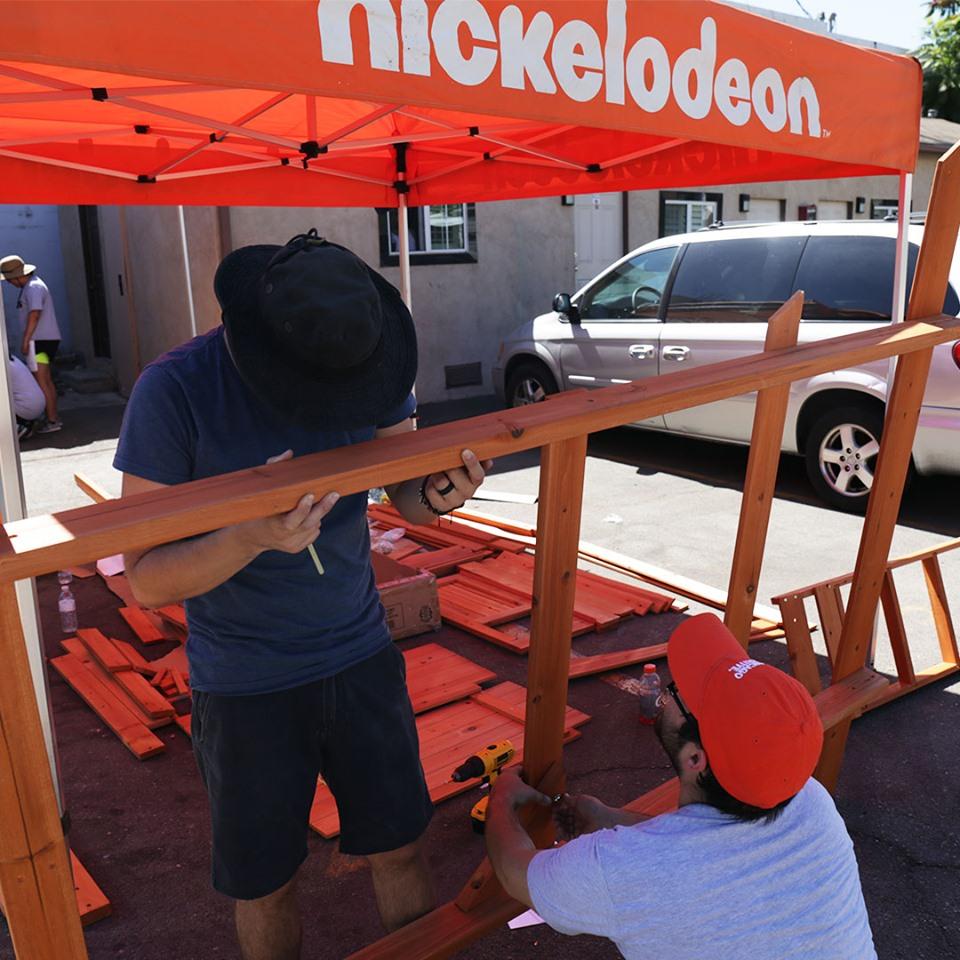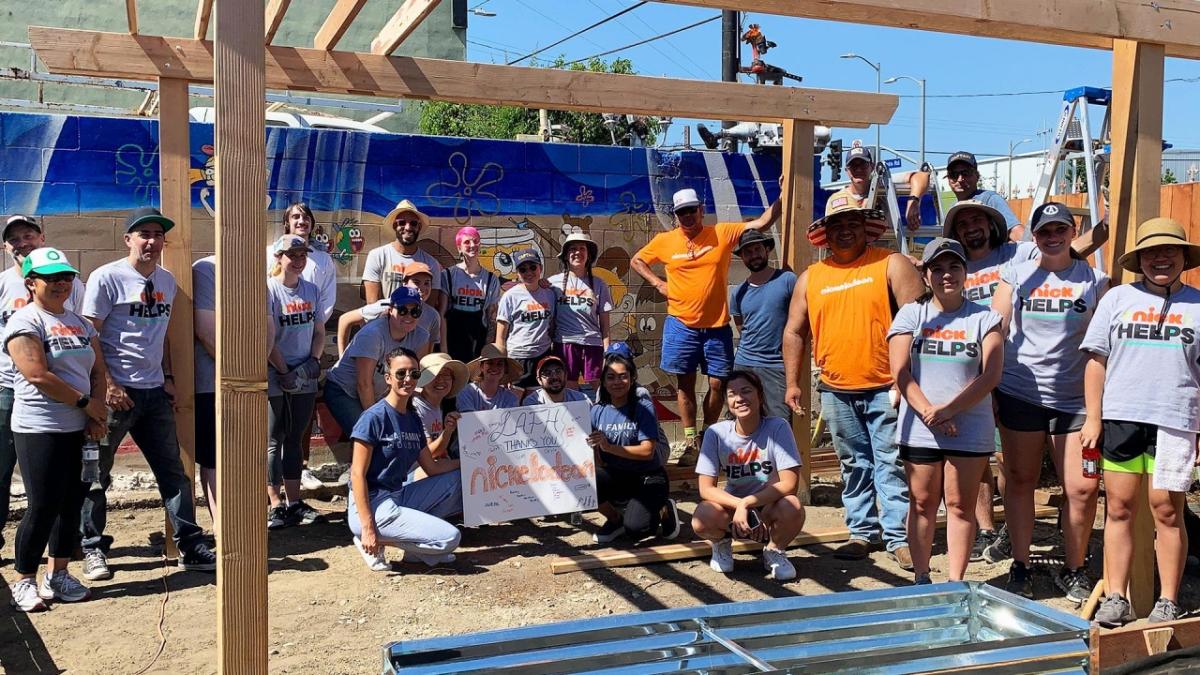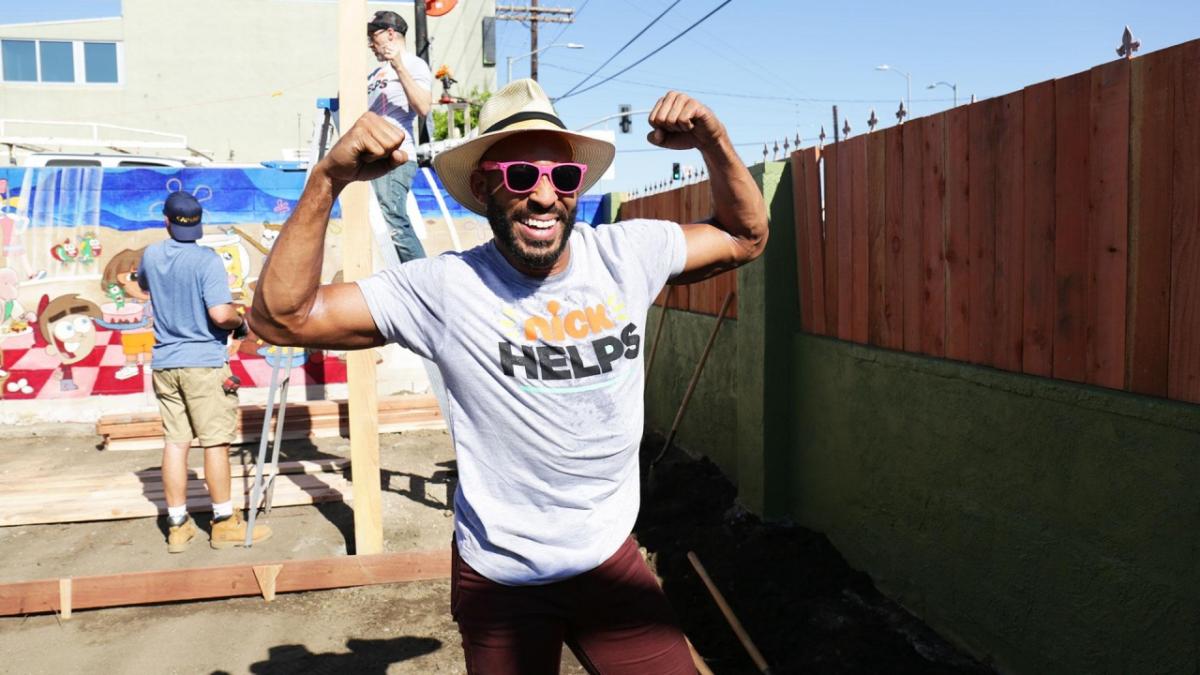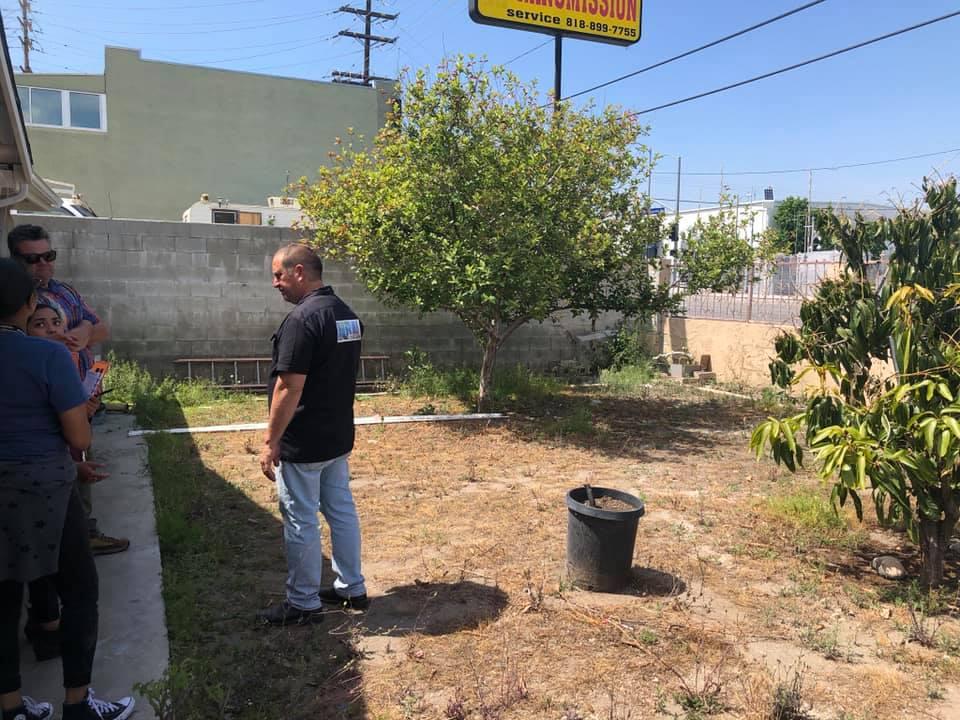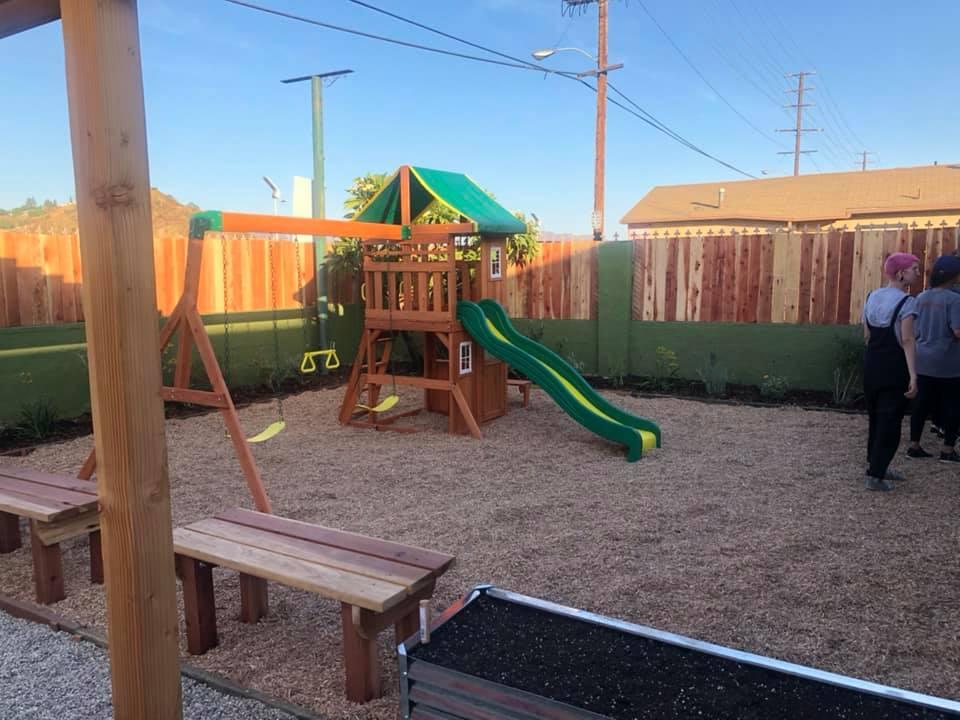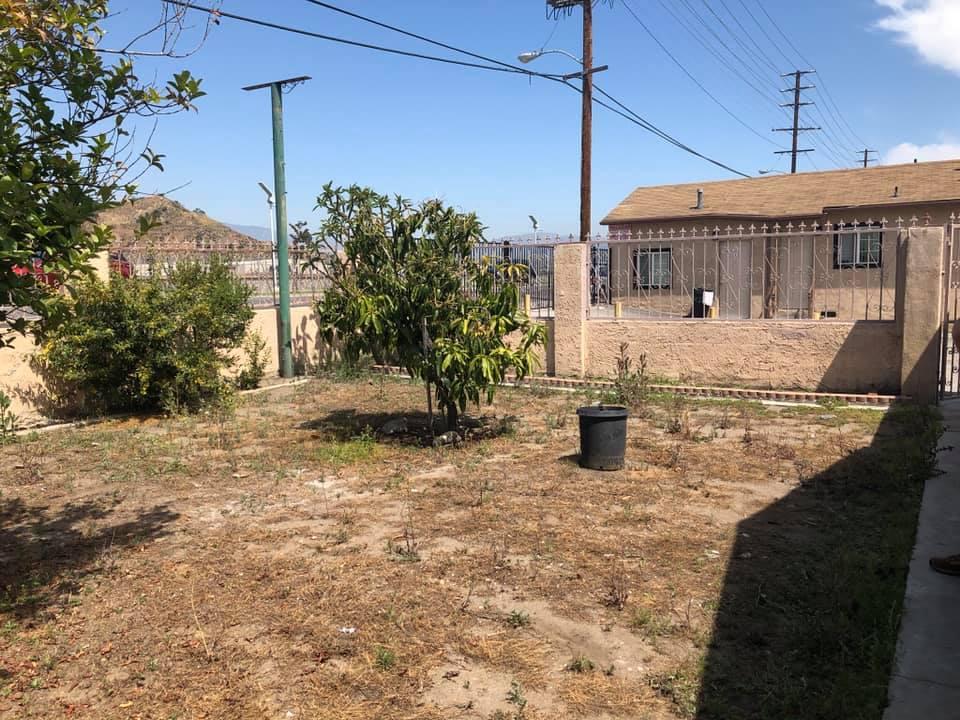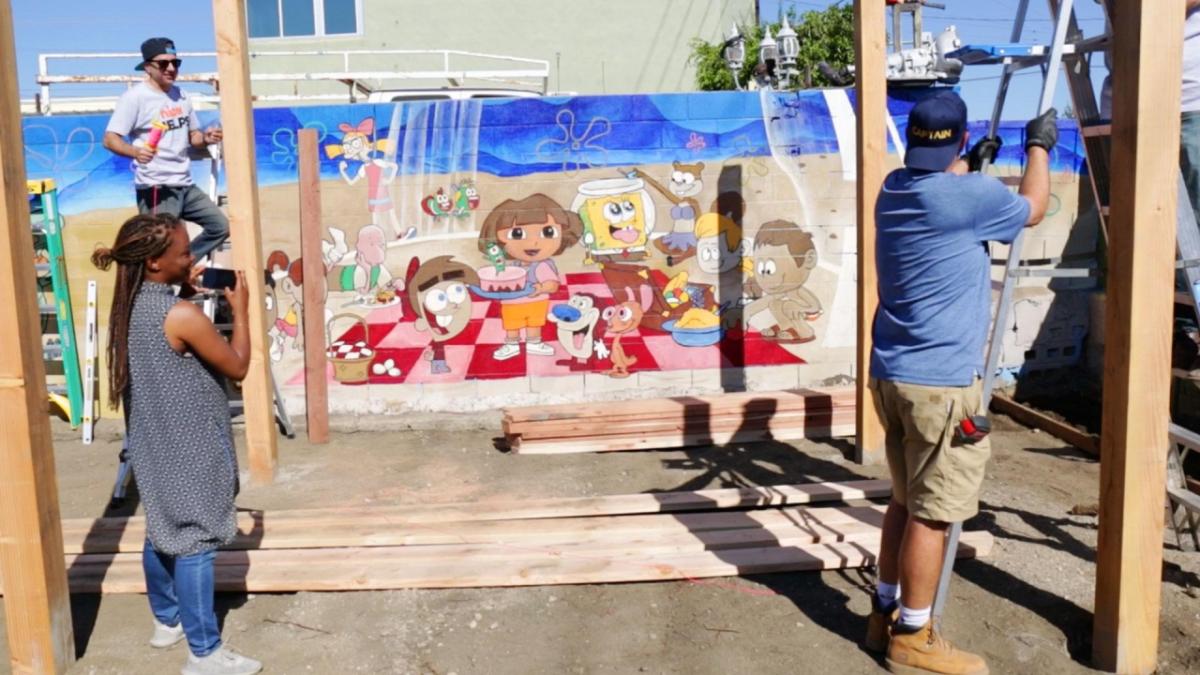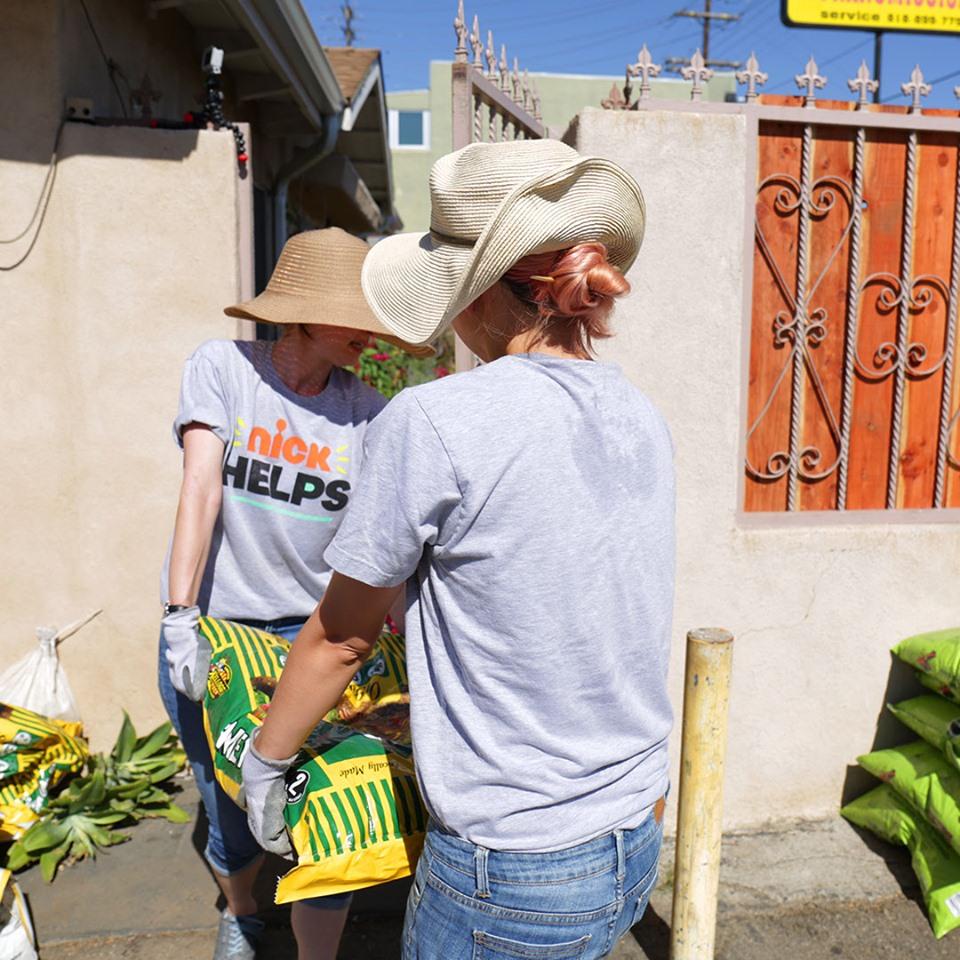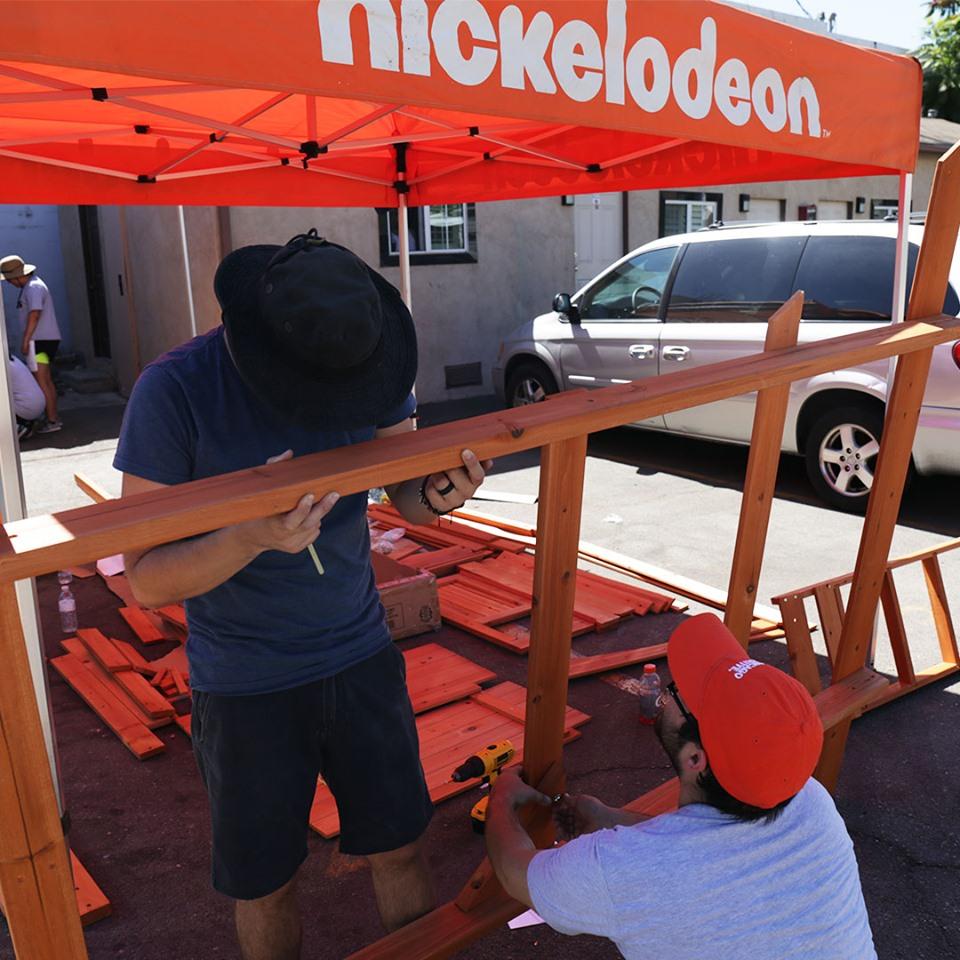 On Friday, September 13, Nickelodeon held its first ever Summer Day of Service to benefit LA Family Housing's Pacoima Place residence. Pacoima Place houses 18 families and was most recently a pay by the hour motel before the folks at LA Family Housing put a master lease on the property.
In August, our Summer Nick Animation Studio Interns partnered with local org Muralism.org to paint a Nickelodeon themed around the concept of unity and family. A month later for the Summer Day of Service, about 35 volunteers braved 100 degree temperatures to transform the courtyard into a relaxation place for parents and a play space for kids. The Nickelodeon volunteers were busy turning soil, building planter beds, planting drought-tolerant plants, shoveling and wheelbarrowing gravel and mulch into the courtyard, placing weed cloth, and building a pergola, benches, and a play set. The families living at Pacoima Place now have a safe place for their children to play, and for the families to spend time together.