New Study Underwritten by Booz Allen Details How AI Is Transforming the San Diego Workforce and Economy
New Study Underwritten by Booz Allen Details How AI Is Transforming the San Diego Workforce and Economy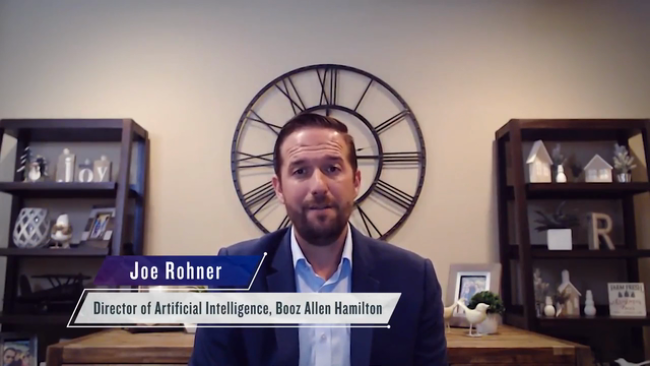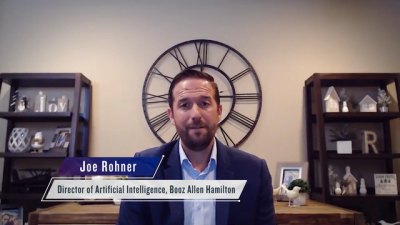 Friday, January 8, 2021 - 8:00am
Self-driving vehicles and smart assistants like Siri and Alexa make artificial intelligence (AI) a feature of daily life. Behind the scenes, AI is having a significant impact on America's cities, their economies and workforces.
In San Diego, for example, industries where AI engagement is above-average support 175,680 jobs and $33.3 billion in annual gross regional product, according to a new study released by the San Diego Regional Economic Development Corporation and underwritten by Booz Allen. One compelling takeaway—95% of the San Diego companies surveyed for the study agreed that "AI will transform my industry." Moreover, another 89% agreed that "AI will be essential to the future of my business."
AI's future keeps humans in the loop
"Measuring the Future: AI and San Diego's Economy" is the first in a series of reports detailing key industries and clusters where AI and machine learning (ML) have been implemented in San Diego, and the findings quantify AI's impact on the regional economy.
The study includes a historic timeline and cluster map, and it cross-references AI patent language with job postings to anticipate the future impacts of AI and ML on the job market in San Diego and major markets across the country.
The research included a survey of San Diego businesses, revealing that:
One in four local firms is already engaged in AI activities
For 54% of respondents, AI is increasing the need for more workers at their businesses
63% said that the use of AI has created new job opportunities at their firm
62% of AI developers expect to see the number of employees specifically engaged in AI-related work grow over the next 12 months—despite current economic conditions
These findings emphasize the importance of keeping "humans in the loop" as the technology evolves, said Joe Rohner, Principal at Booz Allen and leader in the firm's analytics practice and AI services business. Indeed, the study references research consucted by MIT Sloan Management Review and Boston Consulting Group that found returns on investment for AI are greatest among firms that incorporate the technology alongside the workforce rather than using it as a substitute for workers.
"One of the biggest takeaways from this report was that local respondents indicated that AI is truly helping the San Diego economy by creating more jobs rather than eliminating them," Rohner said. "People are essential to the ethical application of AI, and this technology will empower organizations and – importantly – their workforce to increase productivity, quality, and efficiency."
A regional workforce with nationally in-demand skills  
Amid the rise of remote work, San Diego's AI workforce is well positioned to meet key areas of demand outside of the region as well. According to the report, more than eight in 10 AI developers in San Diego specialize in ML or deep learning technologies, which are fundamental building blocks for predictive AI—a key skill sought by companies in major markets, like New York City, Chicago, and Philadelphia, among others.
The average salary in AI/ML-concentrated industries is $127,960, more than 70% above San Diego's average worker salary. But a worker doesn't need to have an advanced degree or years of specialized experience to benefit from San Diego's AI growth.
According to the study, 31% of jobs in AI-concentrated fields require only a high school diploma, with this segment of jobs paying an average of $22.42 per hour. Looking more broadly at the workforce and economy, every new 1,000 jobs in the AI-concentrated industries launches 1,400 jobs in other industries.
"We believe San Diego companies can lead this capability globally—attracting talent, driving economic growth, and fueling local job creation in our region," Rohner said.
Read the full report and learn more about Booz Allen's San Diego office and the firm's work in Artificial Intelligence.