New ESG Report Details How Medtronic Tackles Complex Health and Societal Challenges to Accelerate Healthcare Access, Advance Equity, and Protect the Planet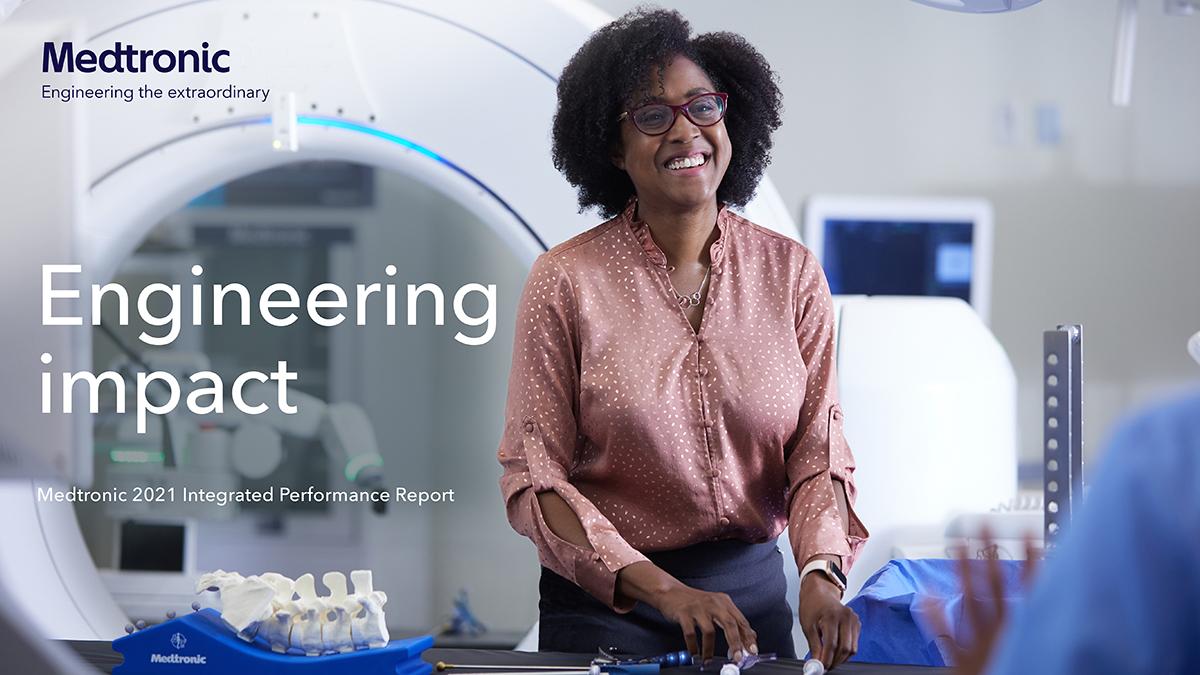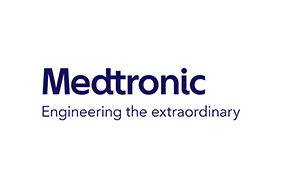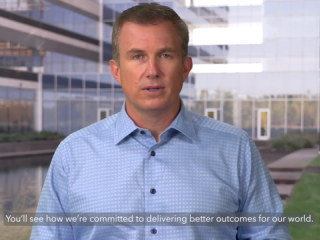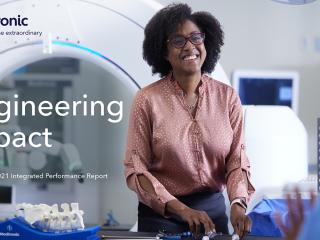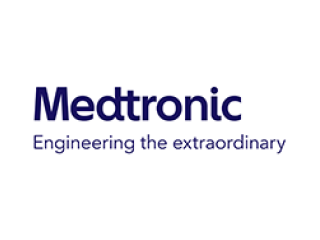 Medtronic, a global leader in healthcare technology, was founded with a mission designed to serve patients, healthcare partners, its employees, and its communities. The company delivers innovative healthcare technology, products, and services that improve the lives of two people every second. With 90,000+ employees in more than 150 countries, Medtronic is committed to further increasing its positive impact on some of society's biggest challenges.
With a focus on better outcomes for the world, Medtronic shares performance in key environmental, social, and governance (ESG) areas in the release of its fiscal year (FY) 2021 Integrated Performance Report: Engineering Impact.
Medtronic focuses its ESG approach on driving demonstrable change on critical global issues, including accelerating access to healthcare technology, advancing inclusion, diversity, and equity (ID&E), and protecting the planet. The report details the company's impact, shares new ESG targets, and reports on COVID-19 relief efforts.
Accelerating access to healthcare technology
Medtronic engineers breakthrough healthcare technologies, while simultaneously developing new ways for the world to access them. In FY21:
Medtronic invested $2.5 billion in research and development – the largest in company history – with a planned 10% increase in FY22 to bring new solutions to market that solve unmet healthcare needs.
The company also invested nearly $70 million in global healthcare capacity training, reaching almost one million medical professionals.
Medtronic set new ESG targets to push the boundaries of healthcare technology and improve the lives of 85 million patients annually by FY25.
In FY21, Medtronic launched new health equity strategies to reduce inequities in the utilization of healthcare technology by Hispanic Latino and Black communities, including partnerships with the American Diabetes Association and T1D Exchange to increase access to diabetes therapies. The Medtronic Foundation committed $16 million to partnerships with U.S. nonprofits focused on health and STEM education to address racial disparities and advance social justice in Black communities in the United States.
Advancing inclusion, diversity, and equity
Medtronic is committed to ID&E, creating a culture with zero barriers to opportunity, where all employees belong, are respected, and feel valued for who they are and the life experiences they contribute. To create accountability, every Medtronic employee must set ID&E goals that are assessed during annual performance reviews. Beginning in FY22, ID&E performance will also be directly tied to the annual incentive plans for executive leadership. In FY21:
70% of U.S. people managers underwent training to recognize and mitigate unconscious bias.
Medtronic achieved 100% ethnically diverse pay equity in the United States, maintained 100% gender pay equity in the United States and many other countries, and achieved 99% gender equity for employees globally.
Medtronic partnerships with organizations such as OneTen, Multiple Pathways Initiative, Disability: IN, and Catalyst CEO Champions for Change helped address systemic inequities.
The company expanded its Supplier Diversity Program globally, directing 35% of U.S. supplier spend ($2.4 billion) to small and diverse suppliers.
Protecting the planet
A healthier world starts with protecting the planet. Last year Medtronic set a goal to become carbon neutral in its operations by FY30. To further address the climate crisis, in FY21, Medtronic:
Reduced greenhouse gas emissions intensity by 11% compared to the previous year
Sourced 25% of its energy from renewable and alternative sources, toward an interim FY25 goal of 50%
COVID-19 relief
Medtronic continued its COVID-19 support for employees, patients, healthcare professionals, and global communities and helped meet the staggering demand for ventilators, remote patient monitoring technologies, and more. Since the start of the pandemic, Medtronic and the Medtronic Foundation together contributed $52.9 million for COVID-19 relief, including $26.6 million in product donations. Through these efforts, Medtronic Foundation partners supported 34,000 global health workers and 289,000 patients.
Engineering impact
Geoff Martha, Chairman and CEO of Medtronic summed up the company's plans. "We're resetting our expectations of what innovation and technology can achieve to improve human welfare. And even as we raise the standard of care and accelerate health equity by expanding access for millions of people around the world, our motivation to help even one person live a fuller, healthier life will never end."
Medtronic will host its first ESG Investor briefing with presentations from company leaders, including CEO Geoff Martha and CFO Karen Parkhill, on Oct. 13, 2021 starting at 12:30 pm E.T. Interested parties can access the webcast at InvestorRelations.Medtronic.com.
Read Medtronic's full ESG Report here.
Media Contact
Riley Schweiger, Media Relations