New Bacardi Limited Website Gives Inside Look at Unique Culture
New Bacardi Limited Website Gives Inside Look at Unique Culture
Site showcases family culture and legacy of 158-year business and its iconic brands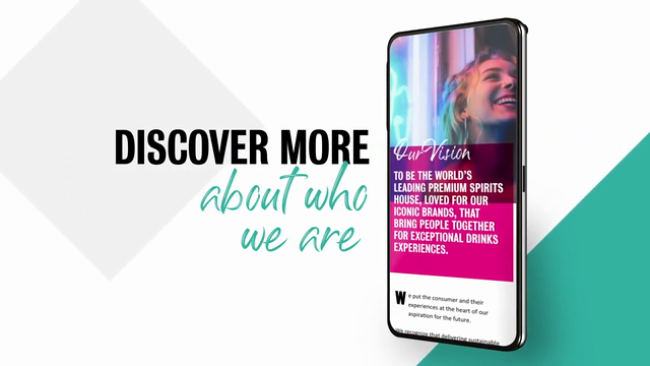 Monday, June 22, 2020 - 3:30pm
Bacardi Limited, the world's largest privately held spirits company, unveils a new company website inspired by the people and unique culture of the family owned business. The revamped site reflects the warm and vibrant life at Bacardi with a design inspired by the company's purpose of 'celebrating moments that matter'.
The all new, mobile-friendly website offers user-friendly navigation and an enhanced design that helps users discover company brands and brand homes, a 158-year-old heritage, corporate responsibility, company news, and more. The careers section gives a peek into Bacardi life with personal career stories, talent development programs, and links to the job searching tool.
Also featured is nutritional information for many of the brands as part of the company's continued commitment to marketing alcohol responsibly. Originally launched in 2018, the nutrition section has expanded to include information for 15 countries, each in local language and measurements, including USA, UK, Australia, Spain, Germany, France, Poland, Italy, Russia.
A revamped Corporate Responsibility (CR) section highlights goals and programs tied to each of the five Good Spirited pillars: Marketplace, People, Environment, Responsible Sourcing, and Philanthropy & Community Investment. The site also offers quick links to download the company's CR Reports over the years. 
"Our new Bacardi Limited website reflects our unique family culture and celebrates the people and brands that make us proud to be a part of the team," says Jessica Merz, Global Director of Corporate Communications for Bacardi. "Our website's striking design elements, improved navigation and new sections offer a simplified, yet very engaging, discovery of our business and brands."
Featured sections of the updated Bacardi Limited website include:
Our Company with an overview of the business, purpose and vision, along with our leaders and our 158-year-old heritage
Our Brands with stories from iconic category leaders -- BACARDÍ® Rum, GREY GOOSE® vodka, PATRON® tequila, MARTINI® vermouths and sparkling wines, DEWAR'S® whisky, BOMBAY SAPPHIRE® gin – along with a catalog of all company-owned brands
Corporate Responsibility goals tied to our five Good Spirited priorities: Marketplace, People, Environment, Responsible Sourcing, and Philanthropy & Community Investment
Careers highlighting our people and talent development programs
Media for easy access to the latest news, media contacts and fact sheet
Experience it now. Visit www.bacardilimited.com.