Nestlé's Day of Service Shows How Passion Feeds Purpose
We're focusing on fighting hunger with our 100+ partners across the country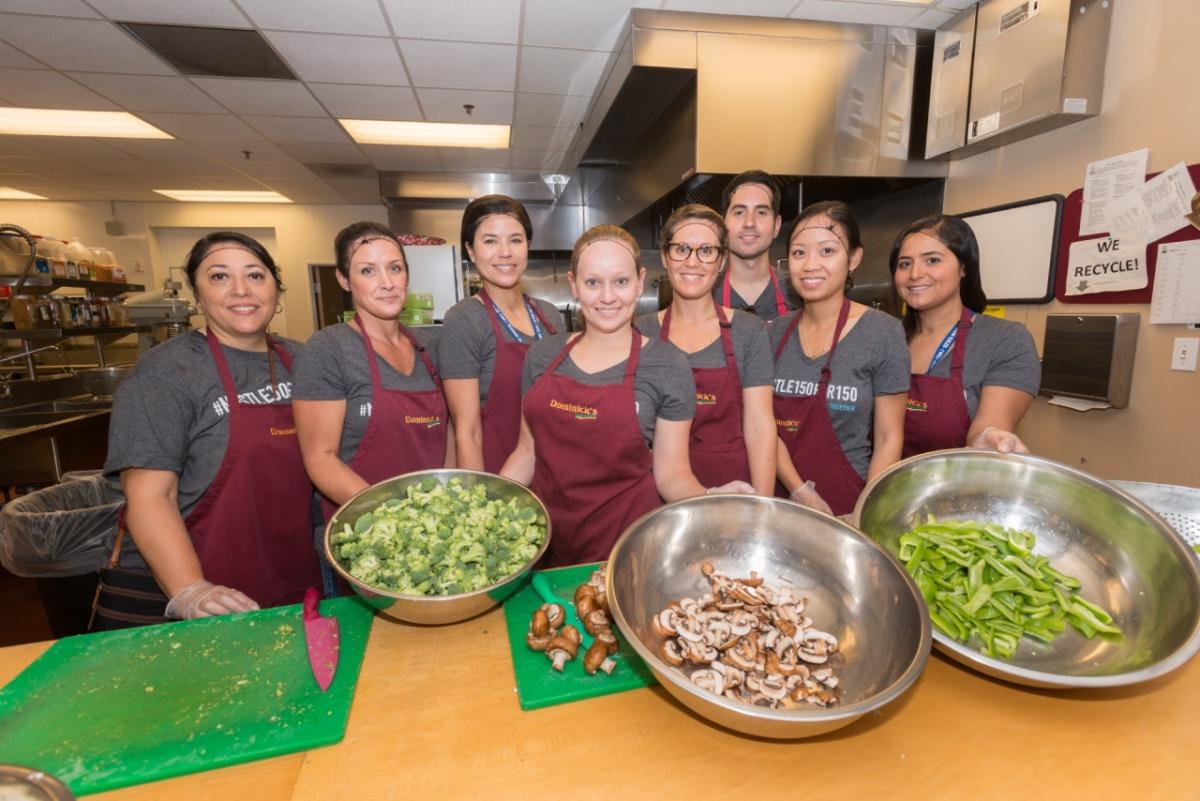 Originally published on Medium
By Steve Presley
When you live in a country with the abundance of the United States, it's hard to fathom that millions of people still live in poverty. But in our largest cities and our smallest towns, poverty is very real. Too many families go day-to-day wondering where the next meal's going to come from.
As a leader at the world's largest food and beverage company, I know that no single person, company, or organization can solve hunger, but our collective efforts can change lives.
I'm proud to say that Nestlé and our employees across the country take enormous pride in the role we play in working toward a solution. For 2018, Nestlé's annual Day of Service in the U.S. will focus on combating hunger in our communities. Our employees will work at more than 75 events across the country, doing everything from preparing meals for families here in Northern Virginia, to serving at a Cleveland food bank, to leading a food drive in Oakland, California. These are only a few of the volunteer efforts organized across our factories, distribution centers, company headquarters, and many locations in between.
Our national partner organization this year is Feeding America, a nonprofit network of more than 200 food banks. My colleagues and I will spend the day volunteering at Washington D.C.'s Capital Area Food Bank, part of Feeding America's incredible network.
Increasing access to healthy food is not foreign terrain for Nestlé. Part of our mission — our purpose, really — is to make affordable access to great-tasting, better-for-you food. We're meeting consumers' diverse wants and needs by innovating our recipes to only use the kinds of ingredients you have in your kitchen cabinets. We're making products with less added sugar, offering more options like plant-based proteins, and introducing new sophisticated flavors, among other things. The thought, energy and passion we bring to our products help us serve consumers, customers, and ultimately our communities, too.
And the responsibility to communities across the country is an everyday responsibility, not something that reserved for a single day. We commit to making a positive difference through the work we do, the products we make, and the people we hire and empower. Nestlé USA has a lot of new employees, especially near our new headquarters in the D.C. metro area, and it's important to me as the new CEO that they understand who we are as a company. We don't just talk about these things; we take action.