NerdWallet Names DC Metro a "Best Place for Tech Jobs," Cites Booz Allen
NerdWallet Names DC Metro a "Best Place for Tech Jobs," Cites Booz Allen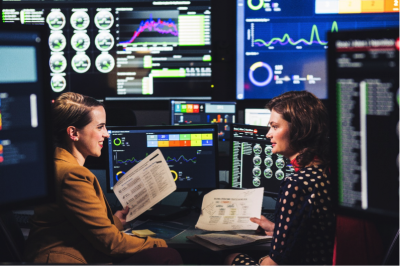 Friday, October 13, 2017 - 2:55pm
While jobs in the tech sector are plentiful, regions of the U.S. are especially friendly to tech employees—and most of the nation's developers, engineers, designers, database administrators find work in just a handful of hubs around the country. NerdWallet, the independent financial literacy website, named the Washington, D.C. metro area 7th on its list of "Best Places for Tech Jobs" and Booz Allen Hamilton is cited as a top tech employer.
A 100-year old management consulting company, Booz Allen has changed in recent years, adapting with the needs of the times by investing in technology sectors such as data science and analytics, digital solutions, engineering, and cybersecurity. The firm has made investments in its culture of innovation, empowering 22,600 dedicated employees as creative thinkers.
To determine the best regions in the U.S. for tech workers NerdWallet analyzed 381 U.S. metro areas with populations over 50,000 using data from the Labor Department's Bureau of Labor Statistics and the U.S. Census Bureau's American Community Survey to identify the regions that balance opportunity for tech workers with cost of living.
The D.C. metro area has 75 tech employees per 1,000 jobs, with a median tech income of $106,917 annually.
For full results, visit: https://www.nerdwallet.com/blog/credit-cards/best-places-for-tech-jobs/
Ready for what's next in your career? Visit https://www.boozallen.com/careers.html