National Grid Energy Efficiency Programs Recognized by Federal Energy and Environmental Agencies
National Grid Energy Efficiency Programs Recognized by Federal Energy and Environmental Agencies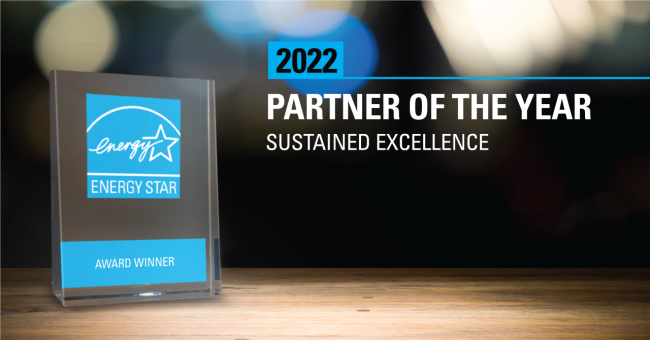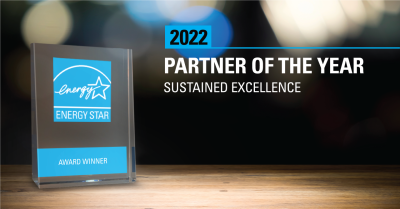 Monday, May 9, 2022 - 12:30pm
WALTHAM, Mass., May 9, 2022 /3BL Media/ - National Grid has received the 2022 ENERGY STAR® Excellence in Marketing award and the ENERGY STAR® Partner of the Year – Sustained Excellence - Energy Efficiency Program Delivery Award from the U.S. Environmental Protection Agency and the U.S. Department of Energy.
"Energy efficiency is one of the most powerful tools we have to help our customers reduce their energy costs and combat climate change," said Helen Burt, Chief Customer Officer, National Grid. "We have a responsibility to lead the clean energy transition for our customers and communities and our efficiency programs are essential to that work."
"We know it's going to take all of us working together to tackle the climate crisis, and the 2022 ENERGY STAR award-winning partners are demonstrating what it takes to build a more sustainable future," said EPA Administrator Michael S. Regan. "These companies are showing once again that taking action in support of a clean energy economy can be good not only for the environment, but also for business and customers."
In addition to marketing of energy-efficient products, National Grid was recognized specifically for its programs in Rhode Island, where the Company serves over 460,000 residential customers and performed 11,750 energy assessments in 2021. The Company's energy efficiency programs in Massachusetts, New York, and Rhode Island are consistently ranked among the highest in the nation. National Grid's recently announced Clean Energy Vision highlights energy efficiency as one of four key pillars to achieving net zero more affordably for customers and communities.
Each year, the ENERGY STAR® program honors a group of businesses and organizations that have made outstanding contributions to protecting the environment through superior energy achievements.
ENERGY STAR award winners lead their industries in the production, sale, and adoption of energy-efficient products, homes, buildings, services, and strategies. These efforts are essential to fighting the climate crisis and protecting public health. Winners are selected from a network of thousands of ENERGY STAR partners. For a complete list of 2022 winners and more information about ENERGY STAR's awards program, visit energystar.gov/awardwinners.
About ENERGY STAR
ENERGY STAR® is the government-backed symbol for energy efficiency, providing simple, credible, and unbiased information that consumers and businesses rely on to make well-informed decisions. Thousands of industrial, commercial, utility, state, and local organizations—including more than 40 percent of the Fortune 500®—rely on their partnership with the U.S. Environmental Protection Agency (EPA) to deliver cost-saving energy efficiency solutions. Since 1992, ENERGY STAR and its partners helped American families and businesses avoid more than $500 billion in energy costs and achieve more than 4 billion metric tons of greenhouse gas reductions. More background information about ENERGY STAR's impacts can be found at www.energystar.gov/impacts and state-level information can be found at www.energystar.gov/statefacts.
About National Grid
About National Grid: National Grid (NYSE: NGG) is an electricity, natural gas, and clean energy delivery company serving more than 20 million people through our networks in New York, Massachusetts, and Rhode Island. National Grid is transforming our electricity and natural gas networks with smarter, cleaner, and more resilient energy solutions to meet the goal of reducing greenhouse gas emissions.
For more information, please visit our website, follow us on Twitter, watch us on YouTube, friend us on Facebook, and find our photos on Instagram.
Media Contacts
Ted Kresse
Rhode Island
(781) 907-3980
Abeni Kendrick
Massachusetts
(781) 907-3980
Jared Paventi
Syracuse (Central NY)
(315) 427-1092