Nasdaq Quarterly ESG Report: Differentiating Amongst the Crowd
Nasdaq Quarterly ESG Report: Differentiating Amongst the Crowd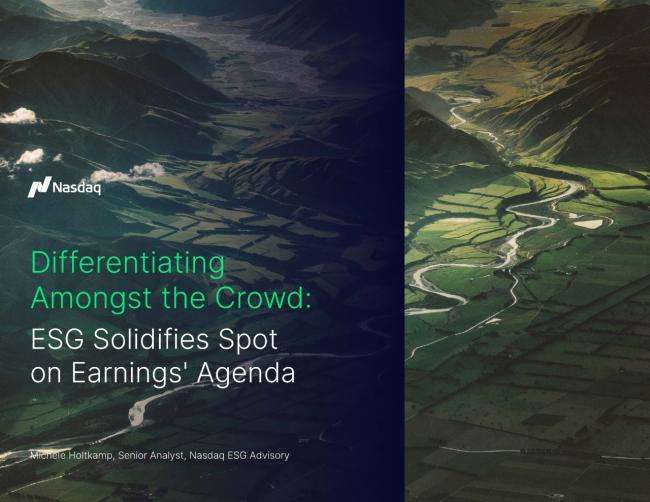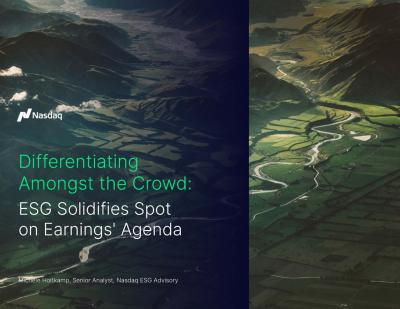 Thursday, October 27, 2022 - 9:15am
With the help of Nasdaq's proprietary Natural Language Processing (NPL) tools, data shows that the earnings call has solidified its spot as a key venue for issuers to communicate their ESG strategy. As we head towards a future where more companies are discussing ESG on their earnings call, it's the companies that watch the data on both an aggregate and sector levels that may be best positioned to differentiate themselves amongst the crowd.
Nasdaq's Q2'22 ESG trends and insights report summarizes our findings, such as:
Earnings calls continue to be a primary venue for ESG
Sell-side analysts are going deeper on ESG during Q&A
Earnings calls provide a market read on sector level trends
Download the report to conduct further research to help influence your broader ESG strategy and communications.