MyViacommunity Stories: Opening Doors for Others
MyViacommunity Stories: Opening Doors for Others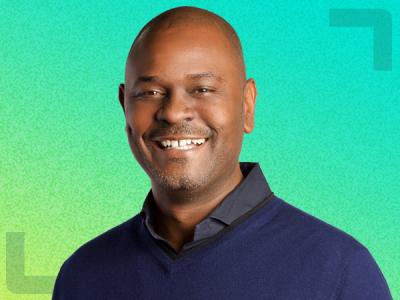 Tuesday, October 10, 2017 - 8:45am
We sat down with Jason Williams, vice president of Global Consumer Products at Nickelodeon, to discuss Viacom's UP Mentoring, the program he started through Viacommunity.
Q: Talk a little bit about your mentoring program.
A: UP Mentoring started in New York with 60 volunteers from Viacom in 2014, with a business-oriented program. That first year we focused on 20 students, and after three years, we've had over 200 Viacom employee volunteers and upwards of a hundred students. We've expanded the Viacom UP Mentoring program to include a creative component called UP Creative. There's a great team I've assembled across the entire company, and they help guide the decision-making for all of this, and maintain the partnerships and the momentum for the program.
Q: What first drove you to volunteer?
A: When I came to Viacom, I looked to see what kind of mentoring programs there were at the company. And I wanted to find a way that I could create a space for students –young, aspiring students who wanted to get into the media and entertainment industry—to break the door down and get exposure.
Q: What would you tell people who are interested in volunteering?
A: Always think about how when you open the door, that it's always important that you hold the door open to allow the right person to come in behind you. I would tell people who volunteer to continue to hold that door open for others, and to give of yourself. We really encourage everyone to drop what they're doing and go out into the community. It shows that at the core of Viacom, being at the cusp of social issues is in our DNA. It's unlike any other media company out there, because of our roots.
About Viacommunity​
Viacommunity is the umbrella effort representing all of Viacom's social impact programs.
Through the power of entertainment, Viacommunity works to inspire social change hand and hand with the people we serve, the employees we work with, and the communities in which we operate. Some of Viacommunity's key areas of focus include building diverse and inclusive societies, promoting healthy living, inspiring future generations through education and empowering our employees with the tools, resources and freedom to truly make a difference.