More in Store for Connected Diabetes Care
More in Store for Connected Diabetes Care
Managing diabetes with FreeStyle Libre tech will be easier with partners for insulin delivery, online coaching.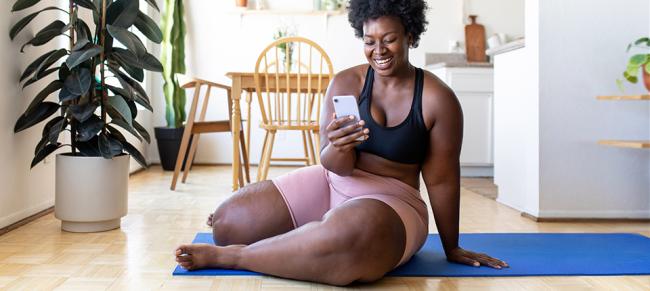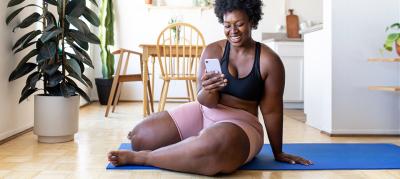 Thursday, April 8, 2021 - 12:20pm
As we have continued to expand the FreeStyle franchise of diabetes care systems — from testing strips to the first generation FreeStyle Libre continuous glucose monitor (CGM) to the FreeStyle Libre 2 integrated system and our latest next-gen FreeStyle Libre 3, approved for use in Europe — we are also working to expand offerings from leading insulin delivery and digital health companies to create smarter, easier-to-use systems that are making the 24/7 requirements of the best diabetes care as seamless as possible.
Our FreeStyle Libre 2 system lasts 14 days per sensor and is the only integrated CGM that measures glucose every minute — five times more often than other CGMs1,2 — all while meeting the highest level of accuracy standards.3 It can alert you within a minute if you're too high or too low without having to scan.4 And, compared to other CGMs, it does all that for 70% less,5 making it both accessible and affordable.
But it can do more. So here's a taste of what's in store:
MDI: For people managing their diabetes with multiple daily injections (MDI), FreeStyle Libre 2 is designed to be compatible with Bigfoot's Unity insulin delivery system as well as Novo Nordisk and Sanofi insulin pens.
"Both Abbott and Bigfoot understand the real-world use of diabetes devices. A no-calibration glucose sensor is the final piece of the puzzle needed to enable consumer-friendly and accessible integrated insulin delivery systems," said Jeffrey Brewer, Bigfoot Biomedical president and chief executive officer.
"With partners like Abbott, our connected pens will give healthcare professionals a better understanding of a patient's individual diabetes management and can help people with diabetes feel more confident in their treatment," said Anders Dyhr Toft, corporate vice president, Commercial Innovation, Novo Nordisk.
Added Jared Watkin, senior vice president, Diabetes Care, Abbott: "Diabetes can be overwhelming. It's an information-rich condition with various streams of data from multiple devices. Building a digital ecosystem around FreeStyle Libre technology simplifies the user experience by consolidating how people get their data — both through offering Abbott's digital health tools and by working with other diabetes and technology leaders."
AUTOMATED INSULIN DELIVERY: We are working with Tandem and Insulet to integrate FreeStyle Libre technology to offer more options for people living with type 1 or type 2 diabetes and using insulin pumps.
"We're excited to integrate our insulin delivery systems with Abbott's glucose-sensing technology, and we look forward to expanding options for our customers so that they can combine devices that best suit their personal needs," said John Sheridan, president and CEO of Tandem Diabetes Care.
"As interoperability becomes increasingly important, our approach to automated insulin delivery will change the future of blood glucose management by offering consumers greater choice in algorithms, sensors and overall experience. This collaboration furthers our shared vision to help our consumers put diabetes in the background, so they have more freedom to enjoy life," said Shacey Petrovic, President and Chief Executive Officer, Insulet.
COACHING: Omada's digital health coaching platform uses data from FreeStyle Libre 14 day system for a tailored, personalized experience for people with diabetes.
FreeStyle Libre14 day's one-second scans for real-time glucose readings every minute, current glucose trends and historical trends and patterns. Combined with Omada Health's leading platform, users have actionable information that supports them as they better manage their diabetes, including seamless data tracking and virtual coaches to help them along the way.
And with our FreeStyle LibreLink and Libre LinkUp apps, we're helping more people easily manage their diabetes remotely.
What's next? More. That's always in store. We'll keep you posted.
The FreeStyle LibreLink app is compatible with NFC enabled phones on Apple's iPhone 7 and later, running iOS 11 and later.
References
1 Data on file. Abbott Diabetes Care.
2 Dexcom G6 CGM User Guide.
3 Based on FDA iCGM special controls.
4 Notifications will only be received when alarms are turned on and the sensor is within 20 feet of the reading device.
5 Based on a comparison of list prices of the FreeStyle Libre 14 day system versus competitors' CGM systems. FreeStyle Libre 2 system will be list priced the same rate as FreeStyle Libre 14 day system. The actual cost to patients may or may not be lower than other CGM systems, depending on the amount covered by insurance, if any.
IMPORTANT SAFETY INFORMATION
FREESTYLE LIBRE 14 DAY
Indications and Important Safety Information​
FreeStyle Libre 14 day system: The FreeStyle Libre 14 day Flash Glucose Monitoring System is a continuous glucose monitoring (CGM) device indicated for the management of diabetes in persons age 18 and older. It is designed to replace blood glucose testing for diabetes treatment decisions. The System detects trends and tracks patterns aiding in the detection of episodes of hyperglycemia and hypoglycemia, facilitating both acute and long-term therapy adjustments. Interpretation of the System readings should be based on the glucose trends and several sequential readings over time. The System is intended for single patient use and requires a prescription. 
CONTRAINDICATIONS: Remove the sensor before MRI, CT scan, X-ray, or diathermy treatment. 
WARNINGS/LIMITATIONS: Do not ignore symptoms that may be due to low or high blood glucose, hypoglycemic unawareness, or dehydration. Check sensor glucose readings with a blood glucose meter when Check Blood Glucose symbol appears, when symptoms do not match system readings, or when readings are suspected to be inaccurate. The FreeStyle Libre 14 day system does not have alarms unless the sensor is scanned, and the system contains small parts that may be dangerous if swallowed. The FreeStyle Libre 14 day system is not approved for pregnant women, persons on dialysis, or critically-ill population. Sensor placement is not approved for sites other than the back of the arm and standard precautions for transmission of blood borne pathogens should be taken. The built-in blood glucose meter is not for use on dehydrated, hypotensive, in shock, hyperglycemic-hyperosmolar state, with or without ketosis, neonates, critically-ill patients, or for diagnosis or screening of diabetes. When using FreeStyle LibreLink app, access to a blood glucose monitoring system is required as the app does not provide one. Review all product information before use or contact Abbott Toll Free (855-632-8658) (or visit  www.freestylelibre.us) for detailed indications for use and safety information. For full indications for use and safety information, see more here.​
FREESTYLE LIBRE 2 SYSTEM
Indications and Important Safety Information​
FreeStyle Libre 2 system: The FreeStyle Libre 2 Flash Glucose Monitoring System is a continuous glucose monitoring (CGM) device with real time alarms capability indicated for the management of diabetes in persons age 4 and older.* 
WARNINGS/LIMITATIONS*: The System must not be used with automated insulin dosing (AID) systems, including closed loop and insulin suspend systems. Remove the sensor before MRI, CT scan, X-ray, or diathermy treatment. Do not take high doses of vitamin C (more than 500 mg per day), as this may falsely raise your Sensor readings. Failure to use the System according to the instructions for use may result in missing a severe low blood glucose or high blood glucose event and/or making a treatment decision that may result in injury. If glucose alarms and readings from the System do not match symptoms or expectations, use a fingerstick blood glucose value to make diabetes treatment decisions. Seek medical attention when appropriate and contact Abbott Toll Free (855-632-8658) or visit * www.freestylelibre.us for detailed indications for use and safety information.​
​*Please refer to www.freestylelibre.us for the indications and important safety information.