Microsoft's World-Class Approach to Employee Engagement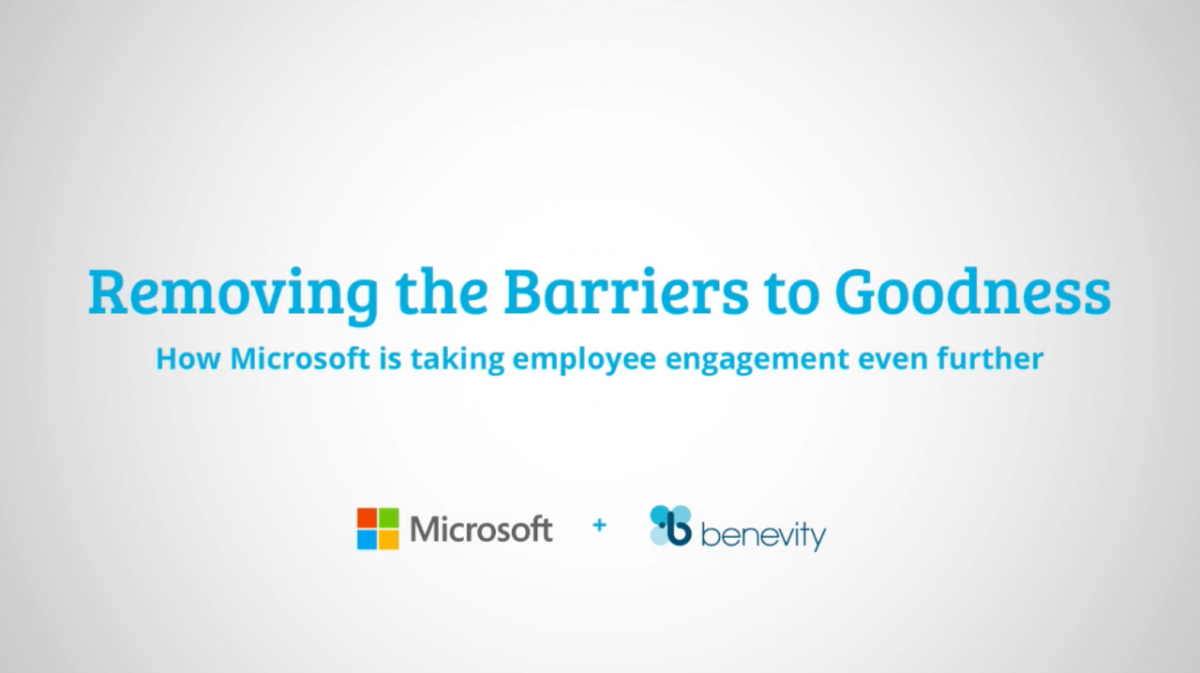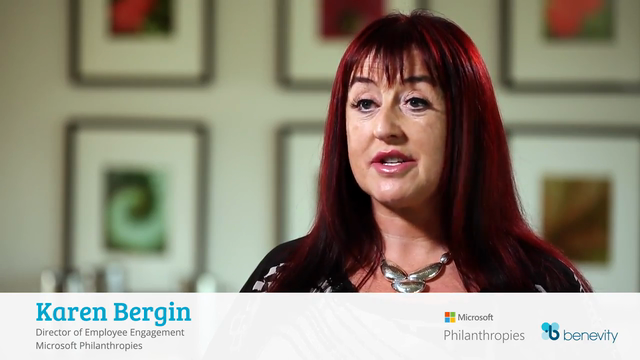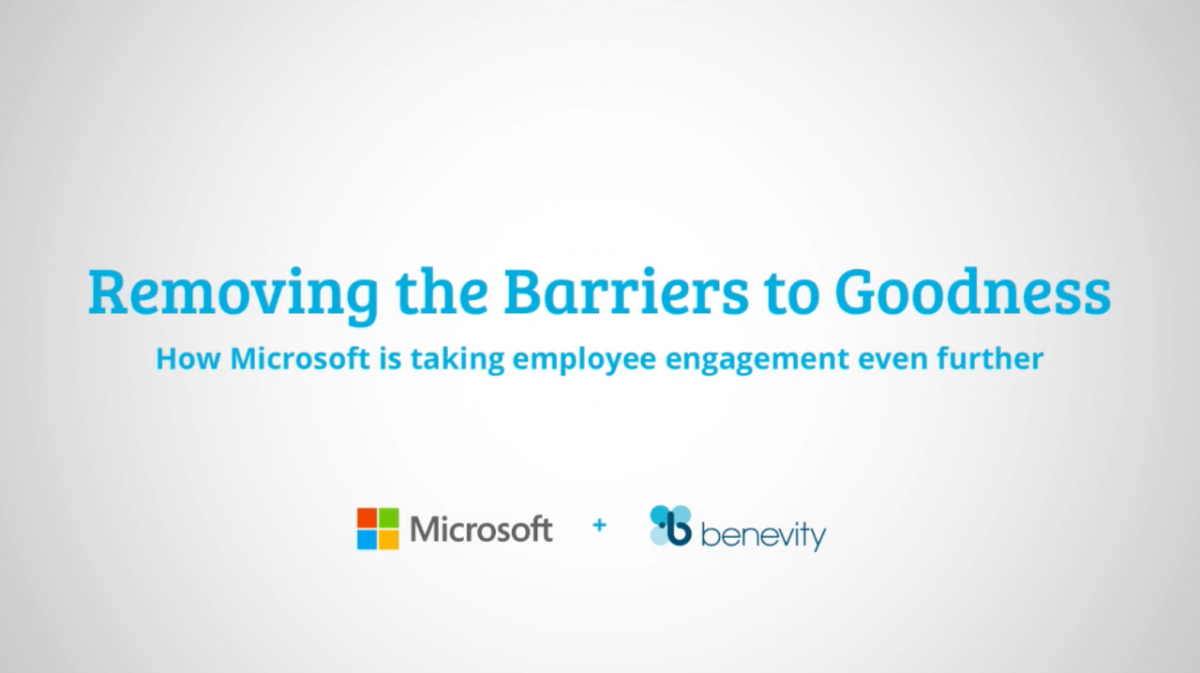 */
In this video, Microsoft Philanthropies Director of Employee Engagement Karen Bergin reveals the strategies that elevated their company's workplace giving and volunteering program to a record 74% participation rate (with 70,000 employees!).
A self-proclaimed "giver by nature", Karen equates their workplace giving program to gaining a new superpower: the power to double your impact.
Microsoft's annual giving campaign encourages people to give any amount of time, talent, money and products in almost any way that's personally meaningful, and the company will match it. Literally match.
WATCH THE FULL VIDEO TO LEARN HOW MICROSOFT POWERS THEIR GOODNESS PROGRAM.