Meet the People Behind GM's All-electric Future PART 2: Dalya Aboona on Building a Green Grid
GM celebrates the employees who continue to innovate and push the company closer to its vision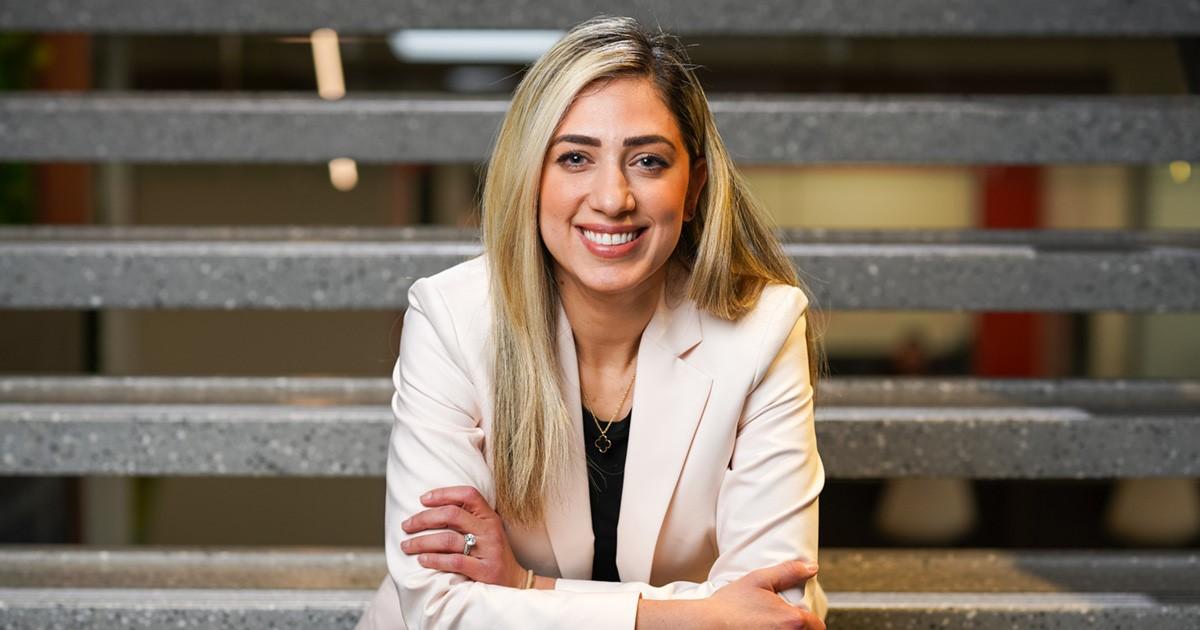 Dalya Aboona started working in the EV charging space after bringing an infrastructure idea into a venture capital project competition at GM. "I was drawn to the competition because I love to learn about design, and it's amazing to think how that initial idea submission morphed into what is now my full-time job," said Aboona.
Meet the People Behind GM's All-Electric Future PART 2: Dalya Aboona on Buildin…
This National Engineers Week, GM celebrates the employees who continue to innovate and push the company closer toward its vision of Zero Crashes, Zero Emissions and Zero Congestion.
To further support its emerging EV portfolio, GM is improving charging infrastructure to enable its commitment to putting an EV in every driveway.
Dalya Aboona, electric vehicle charging and infrastructure lead, says GM takes a holistic approach to charging infrastructure to grow EV adoption. How can we make the at-home, workplace, public and highway charging experience better for customers?
We've worked with Qmerit to streamline the process of installing home EV charging stations. Customers can send in photos of their garage and home panel, and Qmerit provides quotes from three certified electricians to install a home charger for their EV. In addition, we want to make it easier for our customers to find and access charging, so we've created a simple solution through the Energy Assist feature on the my-brand app.
Aboona says infrastructure data shows that outside of the home, the workplace is the most frequent place customers charge their EVs. Key factors to a better workplace charging experience include knowing the level of charging needed, where in parking lots they should be installed, and how many are needed.
To improve public and highway charging, GM and Bechtel, one of the country's largest construction companies, are collaborating to build thousands of EV fast-charging stations across the United States.
"Our end goal is to create a seamless charging experience for our customers," said Aboona. "This is done by understanding our customers, being innovative and collaborating with utilities, suppliers, government agencies and other OEMs."
Collaboration with utility companies comes through the Open Vehicle-Grid Integration Platform (OVGIP), in which GM, other OEMs, and different utilities, share expertise and insight to integrate EVs with the power grid. The same close collaboration happens with policymakers to stay integrated with both new technologies being developed and the new standards and regulations coming into effect. 
"I love change and there are new things to learn, new challenges to solve and new people to work with every day in the EV space," said Aboona.
Past, Present and Future
Broken down, EVs are a mix of old and new – integrating a mode of transportation that has been around for more than a century with the latest technology advancements. 
GM engineers talk about this same idea of how the past influences the work happening today. They also understand how their work will impact the future, and they want to lay the foundation now and encourage students and future generations to join the them.
Aboona said, "It is rare when employees can see eye-to-eye with a CEO's vision at a company of our size – especially when that vision can drastically change people's lives. I feel empowered to think creatively, be innovative and solve problems that impact our customers. Everyone here has a voice and a seat at the table."
Blending scalable vehicle design and manufacturing excellence with new technologies – batteries and chargers – GM and its EV team are moving forward to making a world with zero emissions a reality.
Visit GM.com for the full story.