Meet Amgen Scholars Alumni Nguyen Thu Trang from Nam Dinh, Vietnam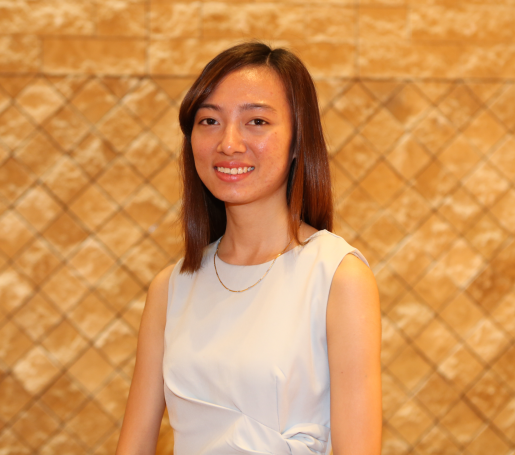 Host University: Kyoto University
Home University: The National University of Singapore
Amgen Scholar Year: 2017
Major: Life Science
Expected Graduation: 2018
Journey to Science
How did you become interested in science?
When I was in secondary school, my parents wanted me to become a doctor and I just blindly followed, as I had no interest in any specific thing at that time. So, I went to high school with biology as my specialized subject and later joined the high school team participating the National Biology Olympiad as I thought it would help in getting admitted to the medical school. During the training course, I had a chance to attend lectures about cancer biology, in which the wildly enthusiastic and inspirational voice of the lecturer, as well as the complicated and mysterious natures of cancer, deeply touched my soul and marked a milestone in my passion for biology. I also realized that studying science, especially cancer, could help saving human lives as my parents wished me to do. 
Academic and Professional Ambitions
What's the larger significance of your Amgen Scholars research? What's your ultimate career goal?
My work in Professor Ishikawa's lab was related to the molecular mechanism of human cells adaptively responding to stress. The study might be applied to understand the mysteriously great survival capability of cancer cells and develop novel cancer therapies via preventing cancer cells from acquiring adaptive responses to stress coming from, for example, environmental changes and host immune attack.  
My goal is to pursue a career in clinical and translational research, for which I believe the experiences, knowledge, and advice from the Amgen Scholars Program would help me prepare.
Why did you apply to the Amgen Scholars Program?
I was looking for overseas summer programs so that I could have international research experience. I knew working in a scientifically prestigious university like Kyoto would provide me experience, knowledge, and connections needed for my future career. I chose the Japan Amgen Scholars Program rather than others because of Japan's unique culture, which I was always curious about and wanted to explore. This was possible due to the generous funding provided by the Amgen Foundation.
What aspects of the program did you enjoy most? What do you love about the Amgen Scholars Program?
As the Japan Amgen Scholars Program accepts international students, attending this program is like going around the world in only 8 weeks. This year, the Program has participants from Africa, Asia, Europe, and the United States – literally every corner of the world with different backgrounds in culture and science – so we have lots of things to share and learn from each other. In addition, working full time and so intensely in the lab is like nothing that I have ever experienced before. My supervisor and lab members' not only have great enthusiasm for and deep knowledge of science but also an impressively work hard-play harder spirit.
To learn more about the Amgen Scholars Program, please visit AmgenScholars.com and check out the #AmgenScholars hashtag on Twitter. Follow @AmgenFoundation to stay up to date with all STEM-related news from the Amgen Foundation.